By guest blogger, Carol Cannon, Certified Feng Shui Practitioner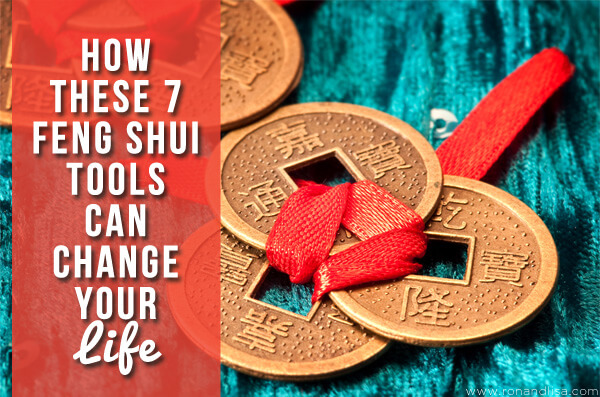 Feng Shui is an ancient Asian method used to analyze a home or office. It allows us to reveal hidden knowledge that is often waiting, right before our eyes. What you may not know, is that your local Feng Shui Consultant most likely has additional tools to support a Feng Shui analysis that he/she relies upon. Here are seven tools that I find quite helpful.
1. Methodology
There are different methods of Feng Shui; some are based on where the front door is located, others on the age of the roof and the direction that the life force – or Chi – flows in. All methods use the surrounding neighborhood or land to determine what is needed. I find helpful information in each method, but often one stands out to provide more information than another for your particular space.
2. Building Biology
Often, a Feng Shui analysis is impacted by the air, water or electromagnetic field implications of a building. Sometimes, it is not wise to place a bed in what would be considered a positive Feng Shui location if there is a circuit breaker or toilet on the opposite side of the wall. This is where Feng Shui 'cures' come into play to help choose a location that is both healthy and/or can be mitigated to create harmony for the occupant.
3. Dowsing
Our planet has a grid of underground water veins that are known to impact people inside their buildings. A simple set of dowsing rods, or 'divination rods' are a helpful adjunct to a Feng Shui analysis. A person may be experiencing disturbed or interrupted sleep with no building dysfunction or even Feng Shui imbalance noted. In come the dowsing rods to the rescue. If there is an underground disturbance, the rods will discover it and steps can be taken to resolve the problem or simply move the bed.
4. I-Ching
The I-Ching is an ancient method of divination that the principals of Feng Shui are, in part, based upon. I use a simple, 6 coin method of 'throwing' for the I-Ching. The results of the coins can be reviewed in an I-Ching book for guidance and insight and often an answer.  One of my favorite books is "The Book of Changes and The Unchanging Truth" by Hua-Ching Ni.
5. Four Pillars Analysis
A Four Pillars Analysis is an in-depth review of a person's birth information, including date, time and location. In my practice, it is always used to discover how a person will relate to a specific building and what elements, shapes, colors and directions will support someone inside their home or office. When you know this information, it is helpful in choosing the right home, as well as how to locate the furniture inside for your personal empowerment. Knowing when the times are that 'luck' is with you – or – if luck is missing and needs support is very helpful to a complete analysis of how anyone relates to their own space.
6. Land Analysis
The land plays an often misunderstood part of Feng Shui. In fact, good Feng Shui begins with a thorough review of the land. The shape, the views, the condition, the plants and animals upon it  all help in indicating whether there is Good Chi flowing. Looking at the neighborhood, how the adjacent land and the buildings upon it are positioned, all contribute to a complete Feng Shui analysis of a property.
Related Articles:
Lisa Auditions for Oprah's New Network!
How to Protect Yourself Against Possible Radioactivity from the Fukushima Reactors
Soyummi Organic, Dairy and Gluten-Free Pudding Review and Coupon
Your Opinion Matters! Take the Ron & Lisa Survey
We Wanna Hear From You: Take Our Survey & Enter to WIN a $100 Gift Card!
A GREEN Evening Under the Newport Beach Stars!
Balance Your Yin/Yang with 5 Easy Tips for Your Home!
Outdoor Allergy Survival Guide
We Wanna Hear From YOU (Pretty Please)!
TUNE IN MONDAY…Something's Brewin!
14 Design Tricks to Make Your Home Feel Bigger
5 Home Décor Trends That Are Hot Right Now
6 Steps to Create a Healthier Hospital Stay
5 Self-Pampering Tips Essential for Your Well-being
5 Ways Feng Shui at Home can Create Positive Communities
Mindful Decluttering: How Hoarding Affects Your Health
What Your Home's Colors Say About You
How to Age Comfortably at Home
How to Keep Your Home Pest Free
5 Home Fencing Options for Your Yard
Simple Ways to Expand Your Living Space
The Accessibility & Evolution of Mobility Chairs
How One Company Transformed the Health of an American Town
5 Ways to Maintain a Healthy Life
Driving Safety: 7 Myths You've Been Told
10 Ways the Womb Chair Can Up-level Your Home's Interior
8 Home Inspections to Consider Before Moving
Cell Phones for Senior Citizens: 4 Must-Have Features
4 New Technologies to Make Your Home Senior-Safe
5 Rules and Tips for Building Your Kid's College Fund
Staying Young: 3 Habits to Counter Aging
Exterior Cladding Materials Ranked from Worst to Best
4 Benefits of Having Custom Sheets
4 Considerations When Moving a Parent to an Independent Living Facility
7. Energy Clearings  
Often, there are historical events that have occurred in a building, that leave residual difficult energies. A Feng Shui analysis can include a recommendation for a clearing of a property to release unsupportive energies. There are many methods, including:
ceremony
sound
smoke (i.e. sage)
clapping
and more
that can help 'clear' a space so that new, positive energy can flow in!
Check your own Feng Shui tool bag, and add any tools that you're missing. You'll find by incorporating these tools, you'll be more successful in creating your own healthy and harmonious surroundings.
Guest blogger Carol Cannon, a graduate of the New York School of Feng Shui, has been a Feng Shui Practitioner since 1993 and is a certified BBEC (Building Biologie™ Environmental Consultant). As a resident of Emmaus, PA, Carol's passion is to help people find peace and joy in their lives. Visit Carol online HERE.
Save