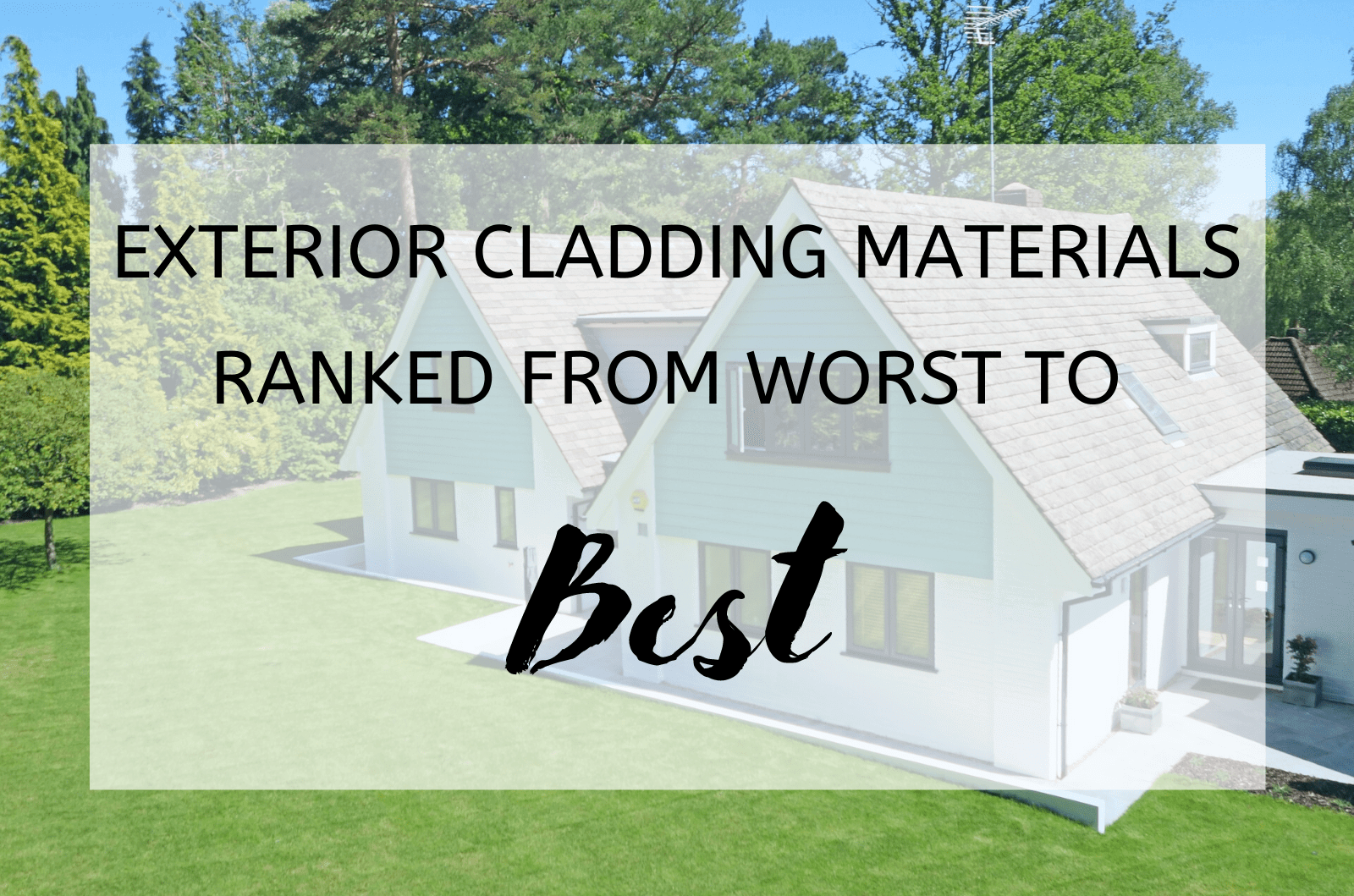 Exterior cladding possesses numerous benefits. Adding wall cladding to your home's exterior can radically change the appearance for years to come with relatively little maintenance. Cladding can also protect your home from the harsh outside elements and provide additional insulation.
However, the efficiency of the cladding will depend on the exact material you choose. The type of cladding material will also affect things like maintenance, cost, and durability. Here are four cladding options ranked from worst to best to help you choose the right option for your building project.
1. Wood Cladding
Wood cladding is a relatively common option and does have several benefits. Wood cladding comes from a renewable resource. Furthermore, you can and should choose wood cladding from sustainably managed forests. Options of wood cladding include cedar, redwood, pine, or other types of wood. Shiplap, tongue, and groove, or board and batten cladding are also stylish options. Wood cladding provides a natural rustic appearance which makes it a great option for modern farmhouse or country-styled homes.
However, wood cladding has many downsides that need to be considered. One of the problems with wood is that it can easily rot and warp over time. These are maintenance items you'll need to constantly monitor. Another issue with wood cladding is that it can attract insects like termites, which could lead to serious structural damage.
Wood cladding is also an option that requires the most maintenance. Wood needs to be painted regularly, and, if you want to deter pests such as termites, you'll have to treat the wood with varnish. These products contain dangerous chemicals that may release harmful volatile organic compounds or VOCs into your home and the outdoor air, which is another drawback few people consider. Think twice if you wanted a natural look as many options will allow you to replicate the beauty of wood, minus the drawbacks.
2. Brick and Mortar Cladding
Brick and mortar cladding are quite common and have several benefits. Brick and mortar cladding is sourced principally from natural materials like clay, although some companies make the bricks from fly ash, a by-product of coal power plants, which should be avoided.
Brick cladding doesn't require painting and can last for decades. The thermal mass of the bricks can capture heat in passive solar homes. The gap between the brick cladding and the wall sheathing can provide an additional layer of insulation.
The downside to brick and mortar cladding is the amount of energy required to make the bricks. This is also reflected in the relatively high cost of bricks. Brick and mortar are only affordable in comparison to stone cladding.
3. Vinyl Cladding
Vinyl cladding is made from polyvinyl chloride or PVC. PVC is popular for being affordable, and recyclable. Producing new PVC cladding consumes half as much energy as brick production, and PVC cladding can be made to resemble wood grain and is available in a variety of colors. PVC is durable and low maintenance which explains why roughly a quarter of all homes have PVC cladding.
One of the many downsides of PVC cladding is that you have to pay extra to have insulated vinyl cladding. Furthermore, PVC is highly toxic. Producing PVC doesn't just consume oil and other hydrocarbons, but manufacturing it exposes workers and our environment to carcinogenic compounds called dioxins. These chemicals are released into the air if the PVC catches fire, making this an extremely hazardous material for people and the planet.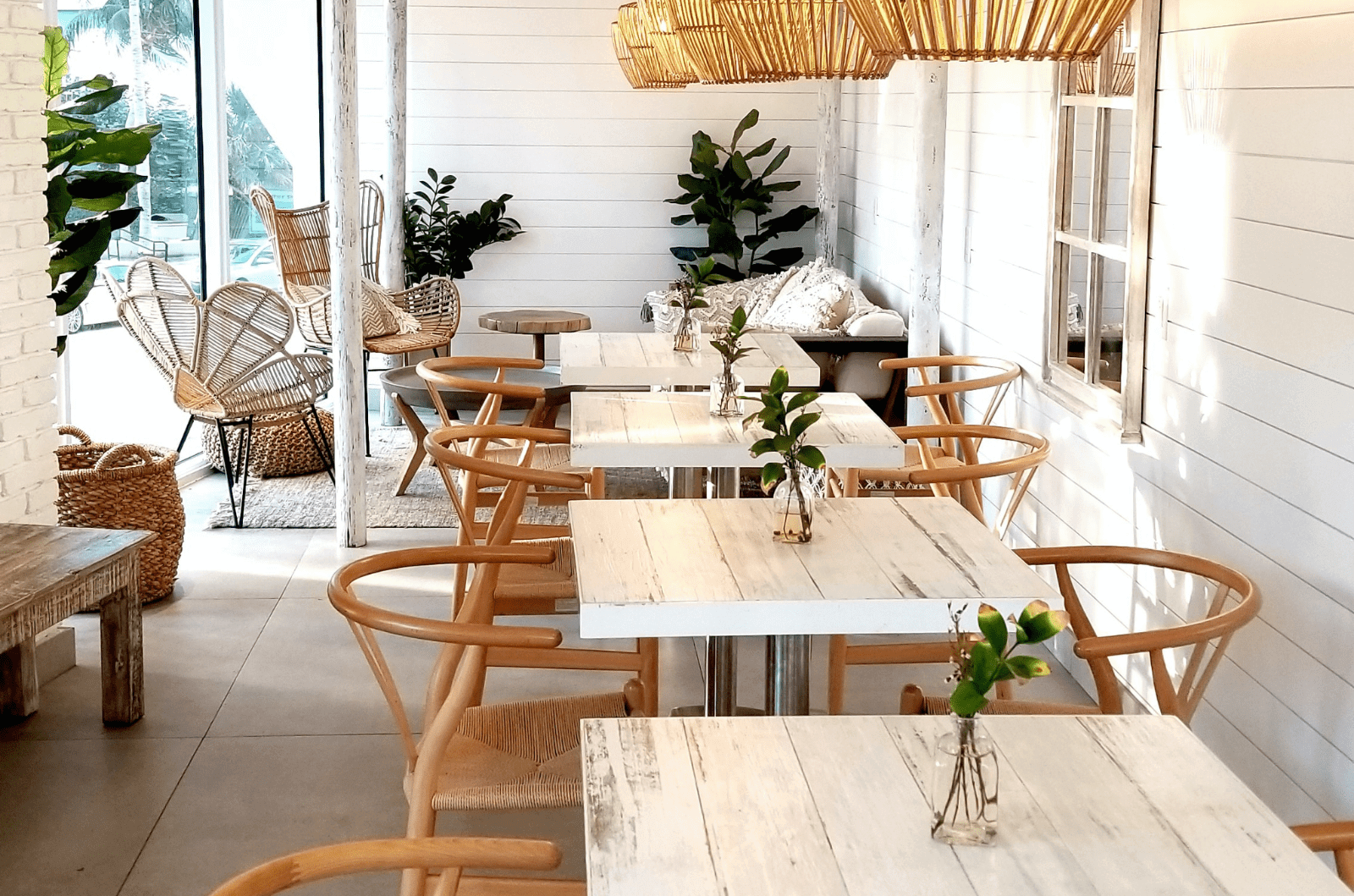 Related Articles:
Lisa Auditions for Oprah's New Network!
How to Protect Yourself Against Possible Radioactivity from the Fukushima Reactors
Soyummi Organic, Dairy and Gluten-Free Pudding Review and Coupon
Your Opinion Matters! Take the Ron & Lisa Survey
We Wanna Hear From You: Take Our Survey & Enter to WIN a $100 Gift Card!
A GREEN Evening Under the Newport Beach Stars!
Balance Your Yin/Yang with 5 Easy Tips for Your Home!
Outdoor Allergy Survival Guide
We Wanna Hear From YOU (Pretty Please)!
TUNE IN MONDAY…Something's Brewin!
14 Design Tricks to Make Your Home Feel Bigger
5 Home Décor Trends That Are Hot Right Now
6 Steps to Create a Healthier Hospital Stay
5 Self-Pampering Tips Essential for Your Well-being
5 Ways Feng Shui at Home can Create Positive Communities
Mindful Decluttering: How Hoarding Affects Your Health
How These 7 Feng Shui Tools Can Change Your Life
What Your Home's Colors Say About You
How to Age Comfortably at Home
How to Keep Your Home Pest Free
5 Home Fencing Options for Your Yard
Simple Ways to Expand Your Living Space
The Accessibility & Evolution of Mobility Chairs
How One Company Transformed the Health of an American Town
5 Ways to Maintain a Healthy Life
Driving Safety: 7 Myths You've Been Told
10 Ways the Womb Chair Can Up-level Your Home's Interior
8 Home Inspections to Consider Before Moving
Cell Phones for Senior Citizens: 4 Must-Have Features
4 New Technologies to Make Your Home Senior-Safe
5 Rules and Tips for Building Your Kid's College Fund
Staying Young: 3 Habits to Counter Aging
4 Benefits of Having Custom Sheets
4 Considerations When Moving a Parent to an Independent Living Facility
4. Composite Wall Cladding
Composite wall cladding has the aesthetic appearance of wood cladding but with superior performance. Composite wall cladding resists rot, insects, and harsh weather elements. Composite cladding is generally made from wood fibers derived from sawdust, scrap wood, and recycled polyethylene, so it is eco-friendly. Furthermore, the binders used to make it are typically low in VOCs. Composite cladding can be installed over existing materials such as brick, concrete, or wood.
Also, composite cladding doesn't expand or contract, so it won't crack or warp the way wood cladding does. Composite cladding gets bonus points for being fire-resistant as well. Composite cladding is a great choice whether you're building a deck, a sunroom, or an entirely new structure.
Composite cladding requires relatively little maintenance, needing to be pressured washed every 12 to 36 months and repainted about every 10 to 12 years. The only downside is that composite cladding hasn't been around as long as wood and PVC cladding, so look for a warranty when purchasing. However, companies like Ecoscape Cladding offer a variety of long-lasting products including ethically sourced cladding made from recycled high-density polyethylene and reclaimed wood. Roughly 95 percent of the material in their composite cladding is ethically sourced, making them an ideal resource.
Cladding forms a visible, protective outer layer of a home. This makes it important when choosing a cladding material that looks beautiful when installed and will continue to age well throughout the years.