Main Content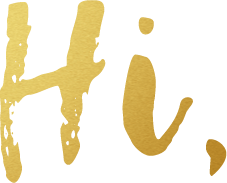 We're The Healthy Home Dream Team. We'll show you how to eliminate toxins from your home & life with simple, natural solutions to improve your health… today!
Meet The Healthy Home Dream Team
The Healthy Home Dream Team®, was born in 2010 with the idea that living a healthy, toxic-free life should be simple, affordable and accessible to all.
We've made it our mission to offer practical solutions to live a healthier life by incorporating natural, green, organic and simple changes to improve your health. We teach you how to avoid misinformation and green washing. We've made it our goal to help people like you thrive, and not just survive.
Media Appearances & Speaking Engagements
Ron and Lisa, The Healthy Home Dream Team®, have worked with many Fortune 500 brands including the Home Shopping Network. They've conducted over 30 Nation Television Media Tours across the US educating viewers in the top 10 markets while promoting brands including: GE, Lowe's, Honeywell + more. The Beres team has executed national satellite media tours, served as spokespeople for nationally recognized brands including 3M Filtrete and conducted National Healthy Home speaking tours across the country for Lowe's Companies, Inc. and Sanyo North America. Ron & Lisa have have served as both keynote speakers and emcees. The Beres team is available for nationwide travel upon request.
Inquire Now
What people are saying…
I've gone through your website and absolute LOVE what you are doing. Life is so fragile, and it's important to NEVER take it for granted and to stay HEALTHY! What an amazing message you have spread to millions of people. Thank you!

Bry L.

Thank you for bringing healthy solutions through your emails.

Judy G.

I really want to make my family's life healthier - that is why I follow, comment and watch your videos.

Anna M.

Sometimes someone needs a dream come true. I am saving towards the day when I can enjoy a better night's sleep and a healthier life. You give us hope!

Janice U.