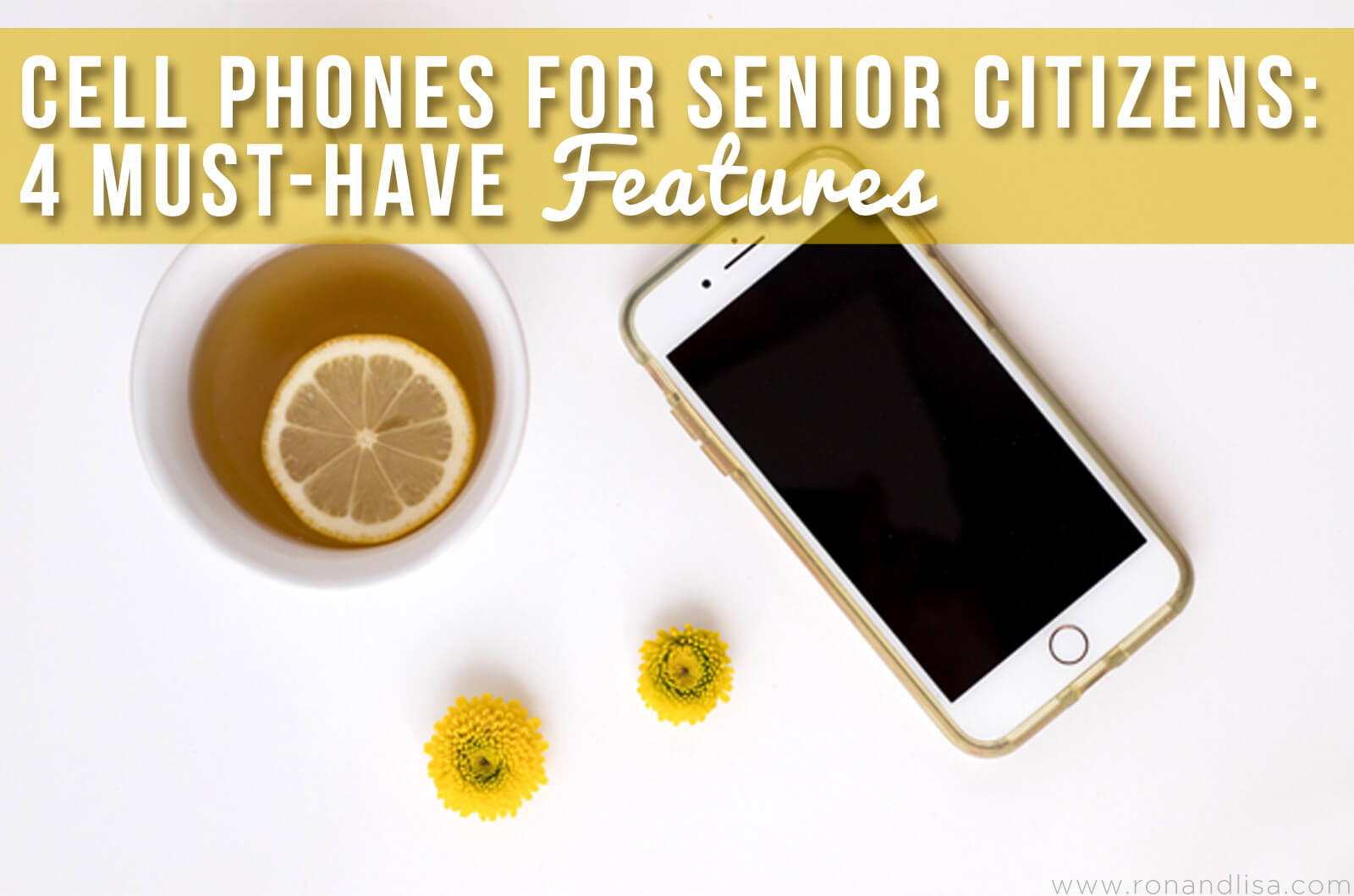 Let's admit it, whenever a new tech device is launched, it's geared towards the younger generation. Whether it's the hottest new gaming gadget or a daily device such as a smartphone, companies typically target young customers. But what about senior citizens who aren't as tech-savvy and struggle to operate the latest instruments? It is ideal for seniors to keep up with technological advances, but not everyone wants to swim in a sea of pamphlets, videos or apps to find quick answers. In addition, the elderly may find themselves in an emergency medical situation where they require immediate help; a complicated cell phone, in this case, may cause them to panic.
If you're considering purchasing a cell phone for your grandparents, don't fall prey to overly complicated devices. Fortunately, cellphones that are simple and easy to navigate still exist and are perfect for the older demographic.
Here are four essential features to look for when buying cell phones for senior citizens.
1.) Simple Functionality
Some senior citizens might be equipped to handle the latest tech gadgets, but the majority of the elderly avoid these due to complications with the operation. How will seniors fare with a web browsing feature at age when they prefer to snooze in armchair, watch their favorite TV show or gaze the changing colors of the sky outside?
Apps like Snapchat and Pinterest likely won't attract seniors as they're geared toward younger-aged users and only make cell phones more difficult to manage. Obviously, a long list of menu items makes it difficult to locate the most basic features such a phone call, message, or alarm clock. Look for simplicity such as a clear Yes or No button for prompt responses when choosing a cell phone for a senior citizen.
2.) Ease of Usage
Besides simplicity, easy usage features are essential, not only in terms of navigation and menu selection but also for handling. The cell phone should have a large screen since senior citizens typically have weaker eyesight; they should be able to see and read the screen easily without glasses. Moreover, buttons should be large enough, soft and well-spaced so that they can be pushed without difficulty. Remember that the elderly can often have shaky hands due to weak muscles or motor difficulties. Small buttons would not be ideal in this instance.
3.) Cell Phone Type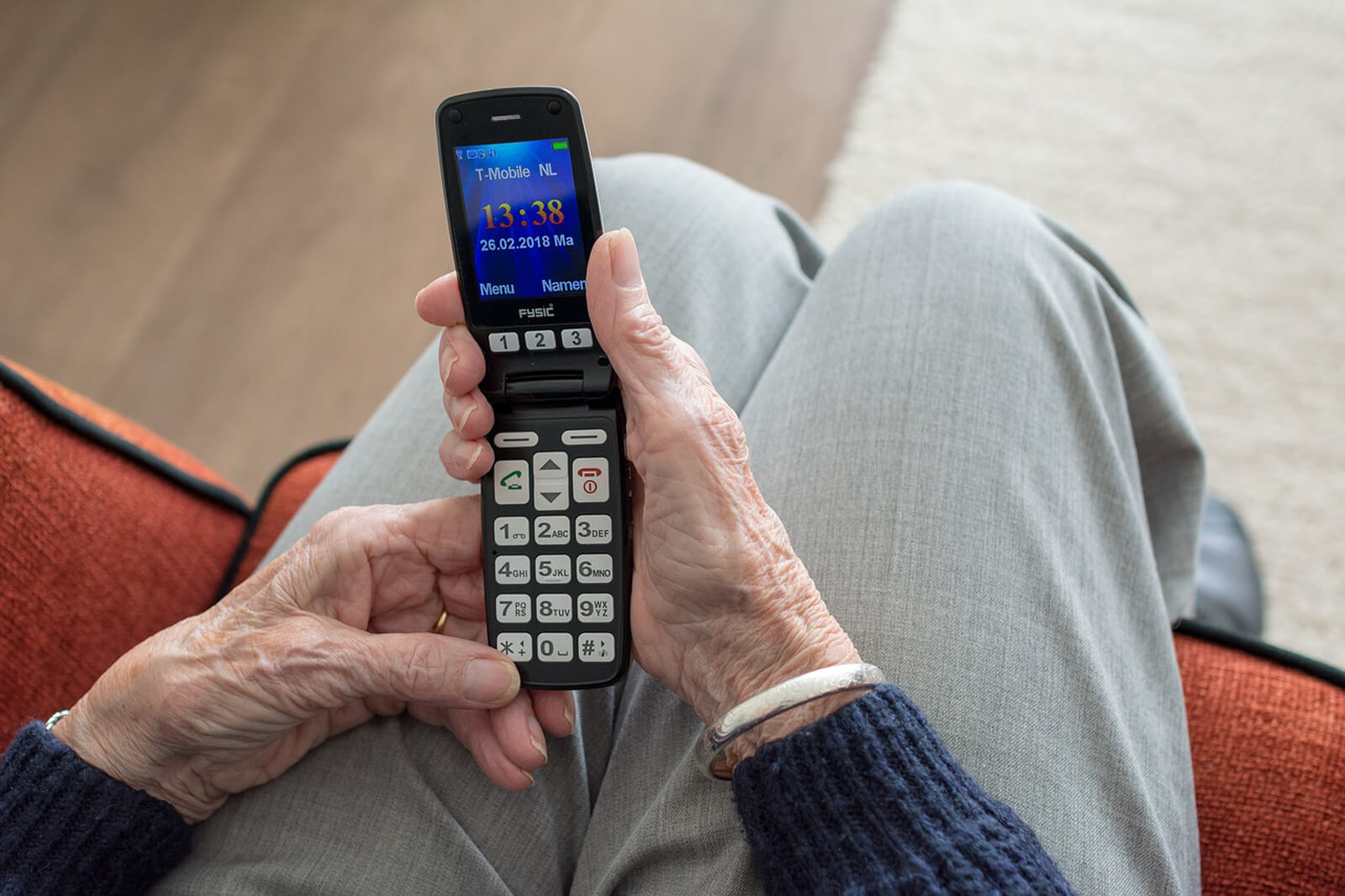 There are various shapes of cell phones; rectangular, clamshell and flip phone. Among these types of cell phones, a rectangular shape is the best option for senior citizens since they don't require extra effort to open and everything is clearly displayed. Clamshell and flip phone styles, on the other hand, need extra effort to operate. When choosing flip-style cell phones, make sure that it offers an external display of caller ID, message notification and time for easy and quick viewing.
Related Articles:
Lisa Auditions for Oprah's New Network!
How to Protect Yourself Against Possible Radioactivity from the Fukushima Reactors
Soyummi Organic, Dairy and Gluten-Free Pudding Review and Coupon
Your Opinion Matters! Take the Ron & Lisa Survey
We Wanna Hear From You: Take Our Survey & Enter to WIN a $100 Gift Card!
A GREEN Evening Under the Newport Beach Stars!
Balance Your Yin/Yang with 5 Easy Tips for Your Home!
Outdoor Allergy Survival Guide
We Wanna Hear From YOU (Pretty Please)!
TUNE IN MONDAY…Something's Brewin!
14 Design Tricks to Make Your Home Feel Bigger
5 Home Décor Trends That Are Hot Right Now
6 Steps to Create a Healthier Hospital Stay
5 Self-Pampering Tips Essential for Your Well-being
5 Ways Feng Shui at Home can Create Positive Communities
Mindful Decluttering: How Hoarding Affects Your Health
How These 7 Feng Shui Tools Can Change Your Life
What Your Home's Colors Say About You
How to Age Comfortably at Home
How to Keep Your Home Pest Free
5 Home Fencing Options for Your Yard
Simple Ways to Expand Your Living Space
The Accessibility & Evolution of Mobility Chairs
How One Company Transformed the Health of an American Town
5 Ways to Maintain a Healthy Life
Driving Safety: 7 Myths You've Been Told
10 Ways the Womb Chair Can Up-level Your Home's Interior
8 Home Inspections to Consider Before Moving
4 New Technologies to Make Your Home Senior-Safe
5 Rules and Tips for Building Your Kid's College Fund
Staying Young: 3 Habits to Counter Aging
Exterior Cladding Materials Ranked from Worst to Best
4 Benefits of Having Custom Sheets
4 Considerations When Moving a Parent to an Independent Living Facility
4.) Good Audibility
Another important cell phone feature needed for senior citizens is good audibility. If the elderly person has a hearing problem, it can be difficult to decipher what the caller is saying. The user should be able to adjust the volume easily according to their requirements. Additionally, if the senior uses a hearing aid, the cell phone should also adjust to the hearing device for comfort and ease; be sure to check the voice quality and volume before making your final purchase.
Now you're aware of the essentials to look for while choosing a cell phone for your grandparents. If you are considering visiting a smartphone retailer, it might be time to change your thinking. Rather, search for a place that sells cell phones specifically designed for elders.
Remember the best cell phone for a senior citizen is not one with overly-complicated features, rather one that's simple and easy to use in case of an emergency.
Here are the 4 New Technologies to Make Your Home Senior-Safe.
This post was sponsored. All thoughts and opinions are our own.