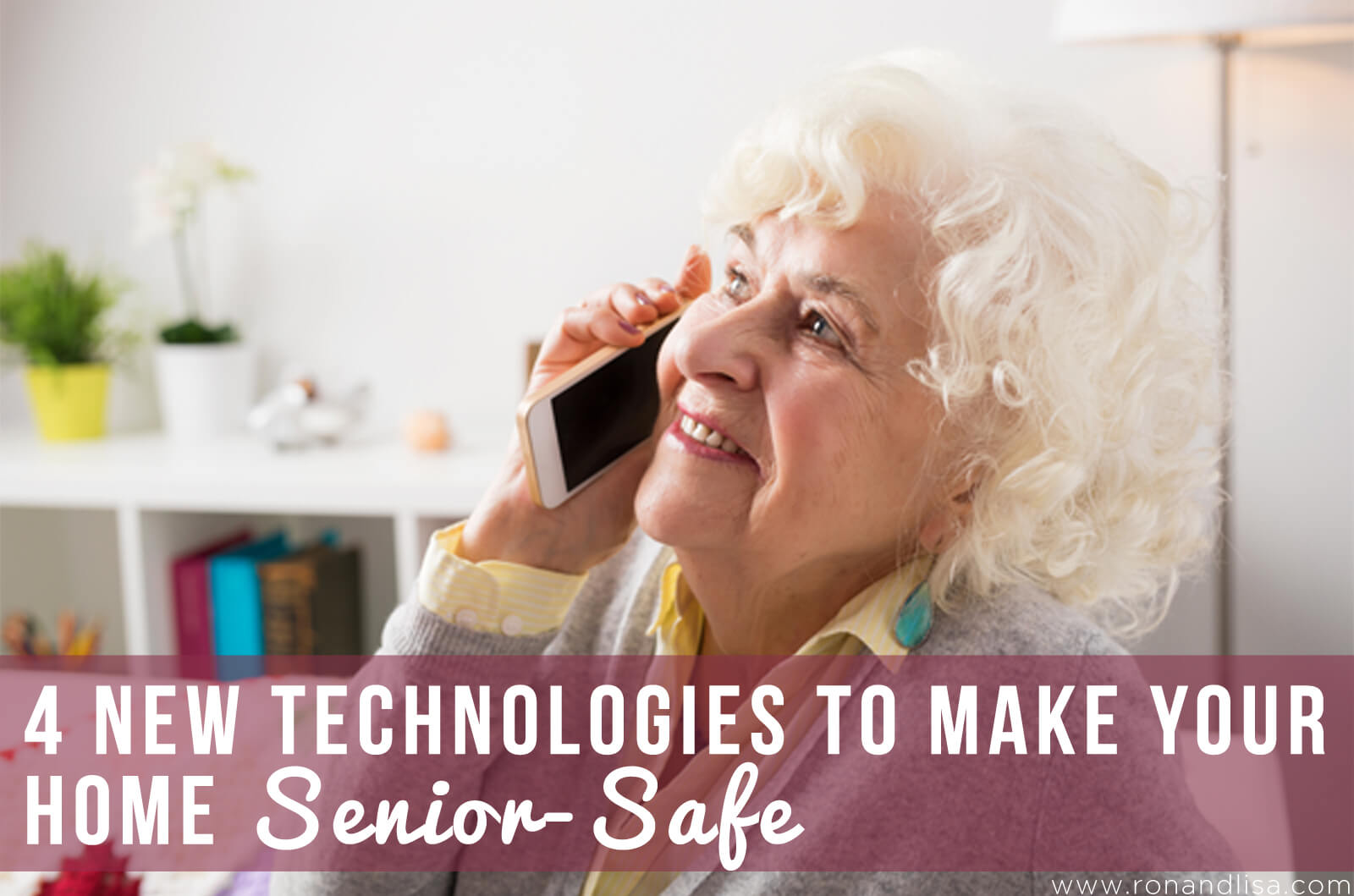 New technologies promise to revolutionize home safety for seniors seeking independence as they grow older. This large group includes baby boomers who will be aged 66 to 84 by 2030 and will total 61 million in population.
From medical alert systems and health monitoring to smart technology, home security, and personal digital assistants, new devices are playing a key role in increasing the safety of those seniors seeking to reside on their own.
Here are four modern technologies to help you get started with assisting a loved one age safely and gracefully from the comfort of their own home.
1. Smart Speaker Digital Assistants
With over 90,000 functions or skills, smart speaker digital assistants like Amazon Alexa and Google Home hold much promise in making life more convenient for the elderly.
Smart hub technology allows family members to schedule reminders for themselves, their parents or spouses like setting reminders to take medication or attend a doctor appointment. These wireless devices allow those with poor vision to make phone calls using their voice versus fumbling through a phone book or small keypad; they can even assist those who've fallen to call for help in an emergency.
By interacting with home automation technology, smart speaker digital assistants allows those with mobility issues to unlock the front door, turn the lights on or off and change the thermostat settings all with a simple voice command, eliminating the need to leave their bed or seat. Smart speakers can even be used to operate a microwave oven for those with poor vision or manual dexterity issues.
2. Medical Alert Systems
Accidental falls remain the leading cause of injuries in adults over the age of 65. In fact, one in three seniors falls each year, sending more elderly to the hospital than any other injury.
Medical alert systems have come a long way since the days of LifeCall's "I've fallen, and can't get up!" popular catchphrase television commercials of the late 1980s. Today, medical alert devices are equipped with technology that can automatically detect a fall and dial for help, even if the person is unable to press the help themselves. Medical alert systems also come with GPS locators, cellular and smartwatch technologies.
When mere seconds can be life-threatening, medical alert systems remain one of the simplest, most effective and most affordable technologies to help in the event of a fall or medical emergency.
3. Remote Health Monitoring
For those living with chronic health conditions, remote health monitoring can mean the difference between living independently or having to hire a daily caregiver or move into a supervised nursing facility.
With technologies that can allow individuals to measure their blood pressure, heart rate, blood sugar, blood oxygen, weight and vitals remotely while having the data sent to their medical practitioners automatically, the promise for remote medical care is now at our fingertips.
New remote health monitoring technologies can, not only help users remain independent in their own homes, but these monitors can alert the users and their doctors to underlying dangers or changes in medical conditions.
Related Article:
Lisa Auditions for Oprah's New Network!
How to Protect Yourself Against Possible Radioactivity from the Fukushima Reactors
Soyummi Organic, Dairy and Gluten-Free Pudding Review and Coupon
Your Opinion Matters! Take the Ron & Lisa Survey
We Wanna Hear From You: Take Our Survey & Enter to WIN a $100 Gift Card!
A GREEN Evening Under the Newport Beach Stars!
Balance Your Yin/Yang with 5 Easy Tips for Your Home!
Outdoor Allergy Survival Guide
We Wanna Hear From YOU (Pretty Please)!
TUNE IN MONDAY…Something's Brewin!
14 Design Tricks to Make Your Home Feel Bigger
5 Home Décor Trends That Are Hot Right Now
6 Steps to Create a Healthier Hospital Stay
5 Self-Pampering Tips Essential for Your Well-being
5 Ways Feng Shui at Home can Create Positive Communities
Mindful Decluttering: How Hoarding Affects Your Health
How These 7 Feng Shui Tools Can Change Your Life
What Your Home's Colors Say About You
How to Age Comfortably at Home
How to Keep Your Home Pest Free
5 Home Fencing Options for Your Yard
Simple Ways to Expand Your Living Space
The Accessibility & Evolution of Mobility Chairs
How One Company Transformed the Health of an American Town
5 Ways to Maintain a Healthy Life
Driving Safety: 7 Myths You've Been Told
10 Ways the Womb Chair Can Up-level Your Home's Interior
8 Home Inspections to Consider Before Moving
Cell Phones for Senior Citizens: 4 Must-Have Features
5 Rules and Tips for Building Your Kid's College Fund
Staying Young: 3 Habits to Counter Aging
Exterior Cladding Materials Ranked from Worst to Best
4 Benefits of Having Custom Sheets
4 Considerations When Moving a Parent to an Independent Living Facility
4. Smart Home Technology
Smart home technologies automate tasks that formerly required manual operation. The benefits to older adults are as obvious and endless as the hundreds of applications being developed daily.
Caregivers can set-up automatic oven shut off, and a thermostat can be remotely controlled by voice activation or by the caregiver. Water taps can be turned on or off by a motion sensor and automated bidet toilets can clean without the need for toilet paper, decreasing the likelihood of urinary tract infections. These conveniences provide a huge help for those with mobility issues. Family members can see who is visiting their loved ones, noting when they arrive and depart and even monitor how care is being provided through remote cameras. Lights and blinds can be turned off or on and moved up or remotely via motion sensors, by scheduling or by using a voice command.
All of the above technologies are revolutionizing the ability for older adults to live in their own homes longer, more safely and independently. Used responsibly, the future looks bright and we can expect the conveniences of life to improve with these technological advances.
This post was sponsored. All thoughts and opinions are our own.