By Carol Cannon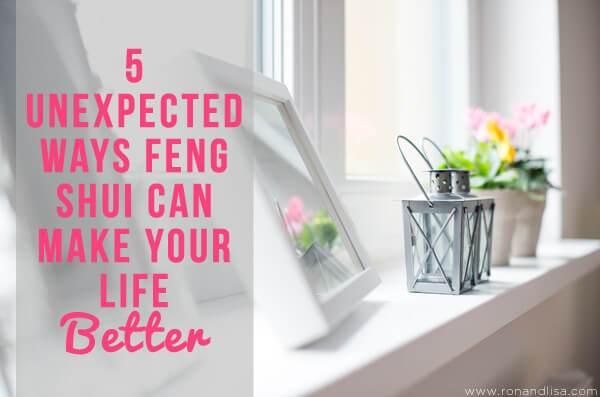 Most people don't connect Feng Shui with self care, but improving the flow of Chi throughout your space helps improve your life. It's important to make self care a top priority. If we don't care for ourselves, we can't expect others to care for us.
5 Feng Shui Steps to promote Self Care
1. Declutter
Look at your home with a critical eye. Are things unused, but kept "just in case?"  Donate, sell, trade or recycle unused items to clear space for useful items enter. This improves Chi flow and reduces stress.
2. Placement
Does your chair have its back to a doorway? Is your desk facing away from your office door?  Turn yourself around, so you can see all the abundance the Universe WANTS to deliver to you. Empowerment results as you eliminate the stress of not knowing what's lurking behind you.
3. Meditation Space
Create a positive Feng Shui space for meditation (read: Create an Eco Friendly Mediation Space in Your Place). The benefits are immeasurable! The front left area of your home, or, any room, is known as the center of Spirituality. Create your quiet area there, and incorporate meditation into your daily routine.
4. The Bagua
The Feng Shui template known as the bagua is important and a focus on the Health or Tai Chi area is crucial in self care. Found in the center of your home, make sure you keep this area open and clutter free, so your health is supported in your home.
5. Sleep
Make your bedroom conducive to deep sleep. Keep your bed catty-corner from a door if possible and electronics to a minimum. Look on the other side of the bed wall. If there is anything electrical, move it, or, move your bed. The result will be deeper, more replenishing sleep.
Are you ready to improve your life with better self care? Why wait? Start today!
Guest blogger, Carol Cannon, is a graduate of the New York School of Feng Shui has been a Feng Shui Practitioner since 1993. She is also certified as a BBEC (Building Biologie™ Environmental Consultant). As a resident of Emmaus, PA, Carol's passion is to help people find peace and joy in their lives. Visit Carol online HERE.
Save