By Carol Cannon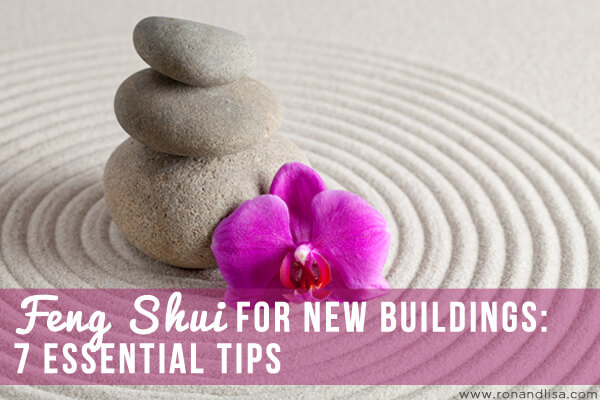 Feng Shui is often used to correct imbalances in one's surroundings.  Did you know that you can also create a new home or commercial space by incorporating the tools of Feng Shui?  It's an ideal time to implement these ancient guidelines.  Here are seven tips to keep in mind when designing your ideal new residence or commercial building.
7 Feng Shui Tips for New Buildings
1. Location, location, location!  Yes, as in real estate, the location of the building is of upmost importance!  Visually inspect the surrounding buildings or land.  Be cautious if there are any angles pointing towards your future building. This one item can create "sha" –or- negative ch'i (life force)!  It is best to find another site.
2. Look at the surrounding road approach to the land.  Avoid "T" intersections with your planned building location and avoid placement in the middle of the top of the "T".  Also, avoid locations underneath a towering power line or nearby transformer box.  Do, instead, look for healthy land; ideally with a higher elevation that can be incorporated at the rear of the building and a downward sloping expanse in the front.
3. An ideal building shape is rectangular or square.  Other shapes can be used however; they may create an imbalance in some area of life.
4. Avoid a front door with a direct line of energy towards a rear door.  It is fine to have a window at the rear, although it's even better to have a 'Ming Tang' (area of transition) at the entrance.  This space will allow people to drop their worldly complaints and enter into a peace filled place.
5. Incorporate a proper door to window ratio of: 1 exterior door for every 3 windows.  Doors are the main entry of ch'i into a building.  Doors represent the adult and/or authority of the building.  Windows represent children and creativity.  A building with too few windows indicates troubled children or lack of the creative spirit.  Too many windows – and the adults/authorities will have a difficult time maintaining order!
6. Avoid a stair case directly at the front door.  The access to the second floor or lower level should not be in view of the front door.  This can cause positive ch'i to escape, and may cause issues in many areas of life.  Likewise, a split level can indicate conflicting ideas.
7. Bathrooms, fireplaces and stoves have lower energy due to drains and heat.  When locating these items, it is important that they are not within view of the front door.  At this location, any of the elements could be the impetus to financial, health, relationship and/or career issues.
Feng Shui is an amazing tool to use when designing a building.  Incorporate it early and begin to look forward to long-lasting and positive results!
Guest blogger, Carol Cannon, a graduate of the New York School of Feng Shui has been a Feng Shui Practitioner since 1993.  She is also certified as a BBEC (Building Biologie™ Environmental Consultant).  A resident of Emmaus, PA, Carol's passion is to help people find peace and joy in their lives.  www.CarolCannonGroup.com