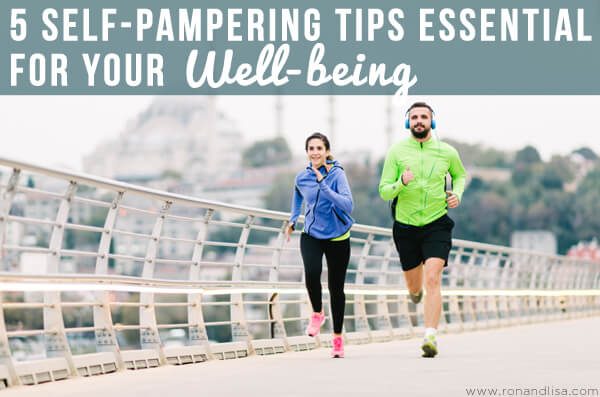 With our fast-paced lives and responsibilities ranging from family matters to professional endeavors, it can be challenging to take time out of our day to treat ourselves like we deserve. However, taking time to relax and reprioritize self-care is an essential activity for your daily life. If you take time out of your day to express kindness towards others, then why would you be hesitant to show yourself the same compassion?
Self-care isn't just about spa days and mani-pedis (although these can be fun and relaxing facets of pampering yourself). Many of us have a hard time with the notion of  spoiling ourselves, but therein lies the problem. Regular self-care can help prevent many health problems since you are your first line of defense when it comes to maintaining optimal health. Here are five easy ways you can make the most out of your self-care.
1.) YOGA
While all exercise is beneficial, do something good for your mind, body and spirit by implementing a regular yoga practice. Whether you join a class like Corepower Yoga or purchase a DVD to enjoy in the comfort of your own home, yoga has numerous benefits and the perfect fit for self-pampering. Yoga contributes to better sleep, a more relaxed nervous system, an improved sex life, and numerous other beneficial aspects of health.
2.) ADOPT A PET
If you're an animal lover and don't yet have a pet, it might be time to consider one. Animals have an uncanny ability to relax us, while providing a host of health benefits you may not have previously considered. Not only will an animal companion inspire you to be more physically active, but pets are also adept at providing emotional comfort with their mere presence. They may help reduce risk of heart disease, alleviate symptoms of depression, and lessen the risk of allergies in children. Adopt a pup or cat from a local shelter and bring a wonderful new source of joy to your family and life.
3.) ENJOY A MASSAGE
Few things feel better than a deep tissue massage designed release those knots of tension we carry around unknowingly. Regular massages from certified massage therapists can help with a host of problems. Anxiety, insomnia, digestive issues, joint pain, and more can all be reduced with various types of massage. You don't need to spend a fortune at a spa; there are multiple massage therapists available at a variety of prices nowadays and plenty of deals online. You may also consider locating a local masseuse that will do house calls to create a truly stress-free experience.
4.) TRY A NEW HOBBY
Feeling like your life is stagnant can have detrimental effects on your psyche. If you want to meet new people and inject some fresh possibilities into your daily life, consider trying a new hobby. Life is a constant learning process, so why not become well-versed in an activity that has piqued your interest? This can be a great way to expand your horizons while introducing you to likeminded people you wouldn't have encountered otherwise. For example, join a monthly book club or sign up for a cooking class to learn how to prepare delicious recipes.
5.) BUY YOURSELF GIFTS
Who says you can't treat yourself to a gift or two throughout the year? Sometimes we need to splurge on items or experiences that make us happy. Use small gifts as incentive to get through a hard work week or set a date every month where you'll enjoy a special treat. If you don't bend, you'll break, so allow yourself edible gifts to soak up the self-pampering like chocolate covered strawberries or fresh fruit and nuts. If you love fresh flowers, send yourself a plant or flower bouquet each week to inspire a smile. There's no rule that says flowers or chocolates need to come from that special someone (else). Practicing self-love is essential to living a fully balanced life.
While we each have different ways of pampering ourselves, if you're looking for new routes to improve self-care, consider incorporating some of the above habits into your daily life. You'll be amazed at how much better you feel physically and mentally. You'll also be better prepared to care for your friends and family members by allowing yourself well deserved nurturing and self love.