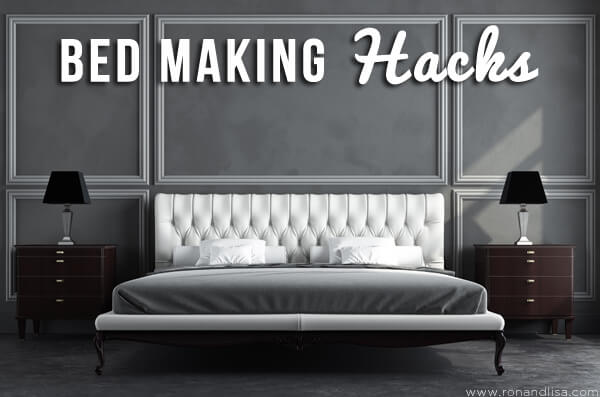 The bed is the focal point of any bedroom. We discuss the importance of sleeping on a healthy bed and creating a sleep sanctuary by choosing organic linens like these from Coyuchi or the gorgeous hotel style from Boll & Branch often on this site and via our free Healthy Home Challenge. In addition to choosing safe materials, it's important to keep this room clean, clutter-free and visually appealing.
No matter how stylish and tidy the rest of your room is, a messy bed will make it look cluttered and ruin the whole effect. Yet making your bed in the morning can be time-consuming and it can be a hassle to make a bed in a style that really shows off your bedding and complements your room. By reading this infographic below you can learn about all the bed making styles you can use to make sure your bed is one you can't wait to get back to at the end of the day. This includes an all important step by step guide to teach you how to make your bed quickly and perfectly, without leaving any creases. There's also a guide to a quick 'hack' to make sure that sorting out your duvet cover is easy as pie; so no more getting your head stuck in the duvet cover!
So now you can get through your day with the warm glow of knowing a perfectly made bed is waiting for you when you get home. NOTE: We do not advise the use of down pillows or comforters. See the above links for organic and healthy options that are cruelty free!


Bed Making Hacks by Terrys Fabrics.