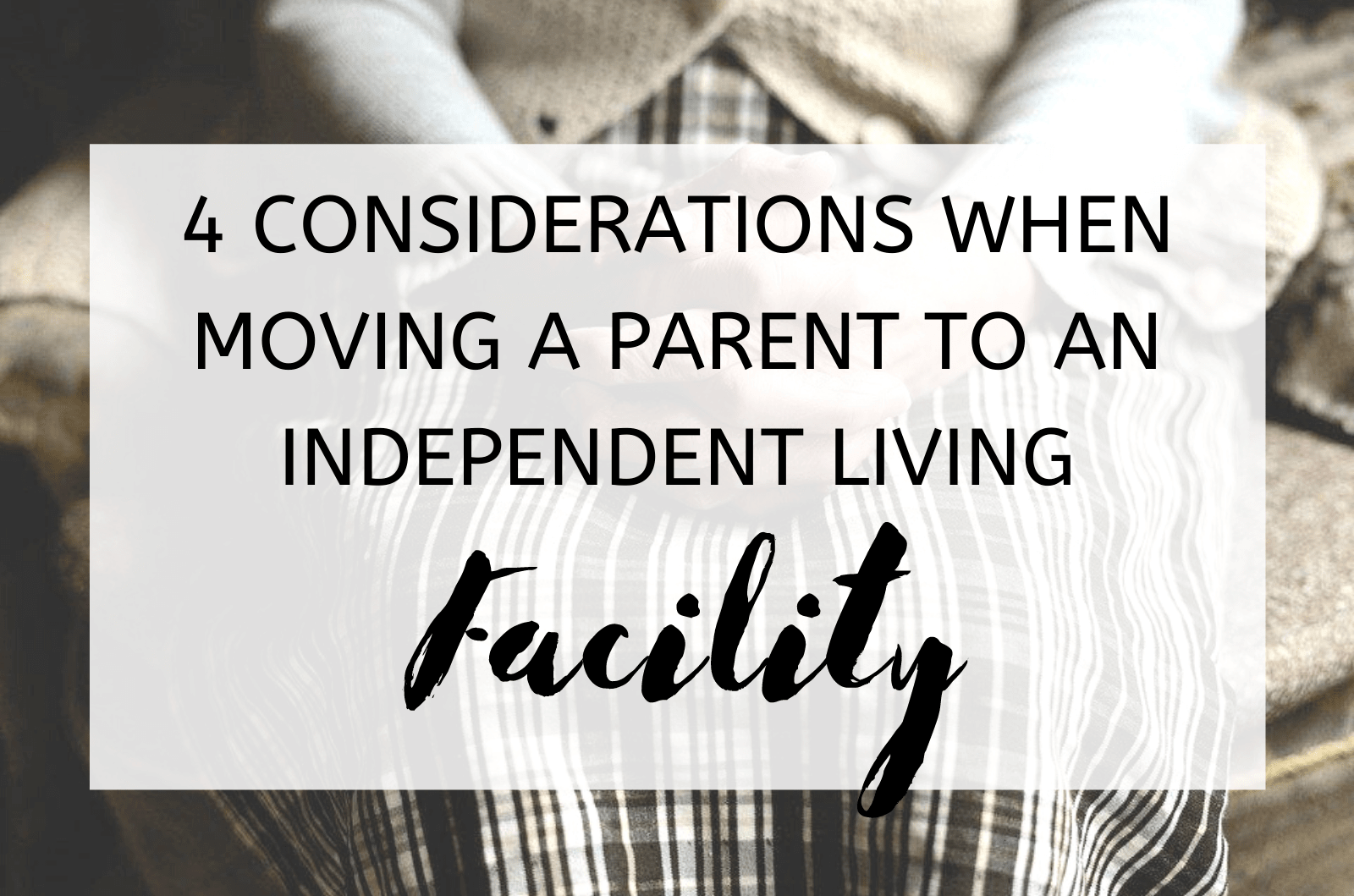 Do you have an elderly parent who is thinking about, or getting ready to, move into an independent living facility? If so, they are bound to feel a little anxious about the situation, even if they are looking forward to it and know this is the best choice for them. Part of helping them to make a smooth transition will be to ensure they feel comfortable in their new surroundings, and have everything they need and want in their room. Knowing what to pack and what to bring with them can make a huge and positive difference as they settle in.
Here's a look at what your parent should and will want to take with them when moving into an independent living facility.
1. Clothing and Toiletries
A good place to start is with the basics. Your parent will need their clothes and toiletries, but having said that this could be a great opportunity to downsize and declutter. Perhaps they don't need all the clothes they currently have, and maybe they could streamline the number of toiletries. This just makes it easier to fit everything into their room and keep things organized.
Of course, this is a choice your parent needs to make and they need to be one the one decluttering and choosing what to pack and what to get rid of.
2. Is the Unit Furnished?
You'll need to check with the facility about furniture, as some will be completely furnished, some are partially, and other units may be left to you to furnish. This will determine what your parent can and can't bring with them. If they are moving from a larger space into a smaller unit then they will most definitely need to get rid of some furniture.
Some of the basic furniture items they may be able to bring with them include coffee tables, a sofa, a nightstand, chairs, and end tables. Companies like New Perspective support senior independent living and will be able to speak to you and your parent in advance of their move-in date and give you an idea of what you should take.
3. Decor and Special Items
Your parent can also take some decor pieces to decorate their new home, including framed photos, paintings, keepsakes, table or floor lamps, figurines, and so forth. The idea is for them to feel comfortable and as though the space is their own. The decor will help to accomplish this.
4. Don't Rush the Packing Process
If possible, you want to be sure the packing process doesn't feel rushed. This can end up overwhelming your parent, especially if they're feeling a bit sad, stressed, anxious, or scared about moving into an independent living facility. You want to keep things positive and go at a pace that is comfortable for your parent.
As your parent prepares to move into an independent living facility, it's important to view this as it is – an exciting brand-new chapter for them.