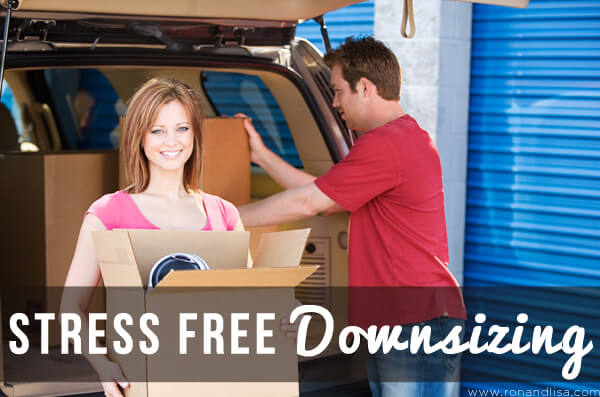 Bigger isn't always better. While the Tiny House movement may not be your thing, downsizing has many perks. For instance, it saves money on monthly expenses and forces you to focus on the most important aspects in your life. It can leave you extra money to travel and do things versus owning things. Many people feel a weight lifted off their shoulders when they eliminate excess space, unwanted items and clutter.

Stress Free Downsizing
Moving homes can be extremely stressful – especially if you're downsizing – but, it doesn't have to be. The tips below will guide you from the early stages, all the way through to figuring out whether or not you have space for things once you move in and what to do with them if you don't. This Stress Free Downsizing infographic will also show you some great alternatives to just simply throwing old items away and some mind-clearing tricks to organize your belongings.
So don't get stressed when moving house, rather, discover the joys of Stress-Free Downsizing!