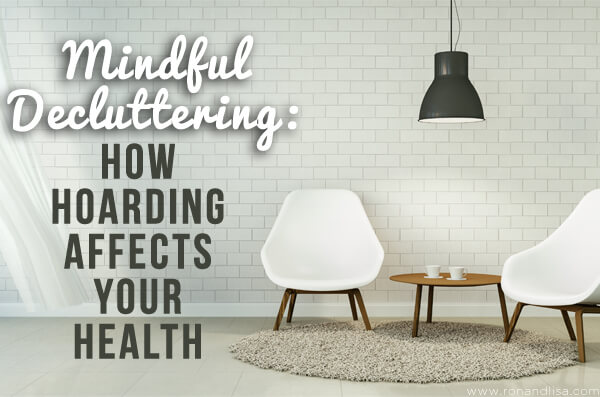 Clutter sucks. No, really. I have yet to find anything positive about clutter from a visual or energetic perspective. If you've read our numerous articles on Feng Shui, then you're aware that clutter can literally block the good energy or, chi (read: Clutter-Clear Your Way to More Energy). Have you ever asked yourself what clutter is costing you (read: The True Cost of Clutter)? Whatever excuse you're making for hanging on to unwanted stuff, take note that it's not serving you. And, no, you're not anal retentive, Type A or a perfectionist for not wanting excess clutter in your life.
Many of us occasionally hoard something, be it a ticket from a concert years ago, or an item of clothing you plan to wear…someday. Research shows however, that clutter can be detrimental to our health. Physically, mentally and emotionally, clutter stifles us and has numerous negative effects.
Mindful decluttering (read: Simple Tips for Clutter Control) is about more than just throwing things away. It's about taking the time to remove unnecessary stuff from your life while being observant and aware of the process.
This infographic below reveals some of the reasons you can't seem to part with something you no longer need, how it affects us, why decluttering is good for you and how to begin a clutter-free life.
It's time to observe the science of attachment and discover the hard facts about the consumer led lifestyle. These rules for decluttering will give you a successful route to reorganizing your life.
Enjoy these tips to get you started on your journey and set forth to conquer your clutter once and for all!

Declutter your mind with self storage by FLEXiSPACE.
Save
Save
Save
Save
Save
Save