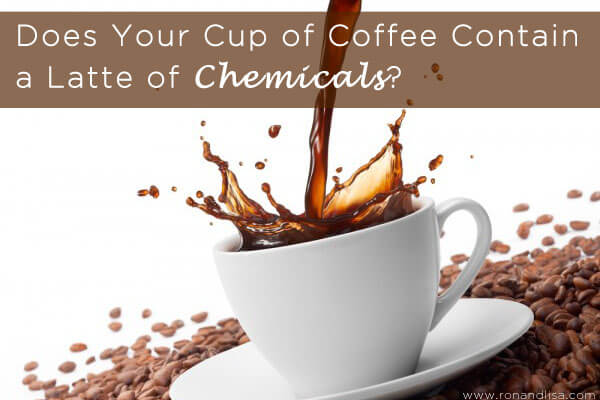 Cozy fireplaces. Warm smiles. Friends. Family. A peppermint latte or cup of coffee adorned in a festive cup. The holidays have arrived with all that glitters and glows.  Coffee might be the first thing that most people consume after they awaken on a chilly (or not so chilly) morning. But, does this daily addiction come with an even higher price tag than a custom cup of joe served up from a green-apron-adorned barista?  It is widely accepted that coffee contains beneficial antioxidants, but coffee also consists of contents that can be detrimental to the drinkers' health. First, coffee can be very much addictive. Like any other drug, the effects of caffeine can cause a chemical addiction to the brain. When someone who has been drinking coffee for a long time abstains from drinking it, he or she can also suffer from withdrawal symptoms. Coffee is a stimulant, so drinking it routinely can possibly cause sleep pattern disturbances. It is also a known fact that coffee can cause insomnia, tremors, restlessness and other symptoms. Drinking coffee regularly has often resulted in stress and anxiety and has even been the cause for severe mood disturbances such as depression and irritability. Hmm, suddenly the root of holiday pressures and family feuds may all be narrowed down to one simple beverage.
But on a serious note, some people have discovered the harmful effects of regular coffee consumption and made the decision to switch to drinking decaffeinated coffee. Decaffeination is the process during which caffeine is removed from coffee beans. But, don't let the label fool you.  Decaffeinated coffee has proven to be more harmful to health than regular coffee and has been shown to increase acidity to a greater extent than either regular coffee or caffeine alone. This is due to the fact that decaffeinated coffee is made from chemically processed beans. Research shows that other harmful effects of drinking decaffeinated coffee regularly include increased risks of heart attacks, cancer, glaucoma, osteoporosis as well as rheumatoid arthritis.
Scientists recommend that anyone wishing to continue to drink coffee regularly should only drink organic coffee from fair trade brands. Organic coffee beans are grown without toxic pesticides or harsh chemical fertilizers. Hence, they are free from the harmful effects that can be caused by regular or decaffeinated coffee. Fair trade organizations work directly with cooperatives of small farmers to ensure cultivation is done without addition of harmful chemicals and fertilizers. In return, the organizations provide them with good prices that help them to improve their standard of living. While brewing organic coffee, it is best to use only unbleached coffee filters and filtered water to avoid the side effects of chlorine consumption. We personally chose this route until new findings were revealed.
According to recent California Proposition 65 findings, all brewed coffee can be carcinogenic. In fact, the harmful effects found by regular consumption of coffee were so shocking that law has made it mandatory for coffee shops to display warning signs to inform people about the presence of the carcinogen, Acrylamide (Proposition 65 requires the State of California to publish a list of chemicals known to cause cancer or birth defects or other reproductive harm). This toxic chemical is not added to coffee, rather it is created via the roasting of the beans and is found in high-carbohydrate foods baked or fried at high temperatures as well. The risks found in studies have revealed that acrylamide is a carcinogen in laboratory animals, resulting in impaired fertility in male animals and nerve damage to humans exposed in the workplace. Any such risks from acrylamide will result from long-term exposure.
Overall, it is advisable for people who drink coffee daily to be aware of the risks and alternatives; irrespective of whether one consumes regular, decaffeinated or organic coffee. In fact, today's market is flooded with healthy and tasty drink options. One can opt for drinking herbal teas like green tea instead. For those who are lactose intolerant or prefer having non-dairy products, Starbucks offers a delight called London Fog, which is actually a Vanilla Tea Misto or an Earl Grey Tea Latte which you can order with steamed soy or coconut milk; a personal favorite of both of us.  If you cannot function without your daily fix, then it may be time to make informed choices towards a healthier alternative.  You may want to ask yourself, Am I choosing my coffee, or is my coffee choosing me?  For those who choose to drink coffee, just remember – moderation is key as there is no such thing as a healthy addiction.