By Chef Raya Belna of Wildcraft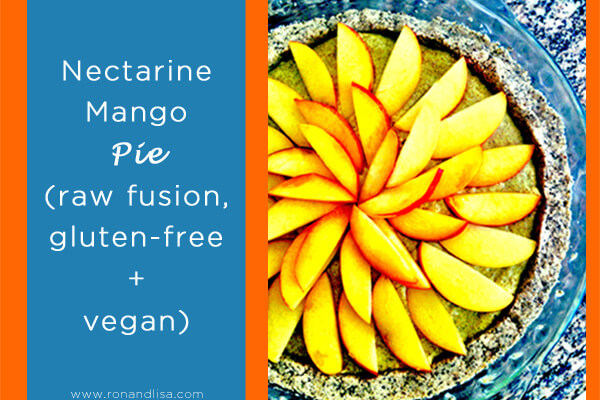 This lovely summer pie is a great blend of raw and cooked. The chia seeds add a wonderful boost of omega-3 fatty acids while the fresh fruit lends a gentle sweetness without the need for added sugar.
Yield: one 9 inch pie
Preheat oven to 400 degrees. Generously grease 9 inch glass pie dish with coconut oil and set aside.
Crust
1 1/2 c millet flour
1/2 c chia powder
1/2 tsp sea salt
7 T coconut oil (chilled)
4 T cold water
2 T honey (optional)
Mix together dry ingredients. Cut in coconut oil until mixture is crumbly. Add water and honey. Knead together gently until smooth. Place in freezer for 30 minutes. Gently press into pie dish, working along the outer edges first, pressing down the center lastly. Using a fork, prick the center a few times. Bake for 10 minutes at 400 degrees.
Center
2 large mangos, extra ripe
1/2 c chia powder
2 T coconut oil
1 T vanilla extract
1/4 tsp sea salt
1 c water as needed to blend
4 nectarines, sliced thinly
honey for drizzling (optional)
Place all ingredients, except nectarines and chia powder in Vitamix®. Blend until smooth. Add in chia powder. Pour mixture into baked pie crust. Tap to remove air bubbles. Layer sliced nectarines over top and drizzle with honey if desired.
Note: Make chia powder in your dry Vitamix® by blending chia seeds on high.