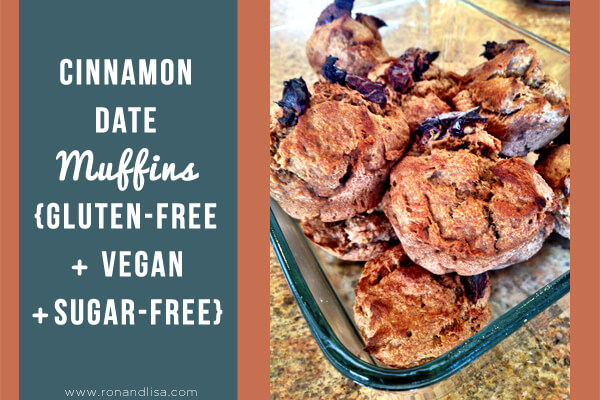 Looking for a perfect side dish to bring to an upcoming holiday festivity or family get-together? For dinner or breakfast paired with a cup of tea or hot cocoa, you can enjoy this comfort food – sans the sugar (and guilt)!
yield: 12
Related Articles:
Sip Your Way to Health With Sensational Smoothies!
Creamy Vegan Butternut Squash Soup
Does Your Cup of Coffee Contain a Latte of Chemicals?
Strawberry Fields Forever: RAW Strawberry Almond Tart Recipe
Anais+Raya :: Culinary Collective + Elixir Bar
Roasted Brussels & Persimmons – A Perfect Autumn Plate
BANANA OAT COOKIES (gluten-free)
FLOUR POWER: Have Your Baked Goods & Eat Them Too!
Two Faced: The Skinny + Sinful Sides to Your Favorite Restaurant Salads!
BBQ Millet Loaf Muffins + RAW BBQ Sauce Recipe
The 2013 Clean Fifteen & Dirty Dozen: Pesticides in Produce
Savory & Sustainable Cuisine: Mercado, Santa Monica, CA
Farm to Fork: Our Toxic Food System
Nectarine Mango Pie (raw fusion, gluten-free + vegan)
GUILTLESS GET-TOGETHERS: Guaranteed in 4 Steps!
GMO? OMG! 5 Must-Have Tools to Protect Yourself
Is There a Place for Seitan at Your Table?
Cream of Carrot Soup with Almond Croutons Gluten-Free, Dairy-Free, Vegan
Khorasan Wheat: An Ancient Wheat Grain for the Gluten Sensitive
The Best + Worst Beverage Choices
How Much Poison is in Your Food?
Prepare to FALL in Love with Persimmons
Vegan, Gluten-Free & Dairy-Free Energy Bar Recipe
The Health Benefits of Cooking with Tea
Spicy Summer Pesto Recipe – Nut, Dairy & Gluten-Free
Vegan Peanut Butter-Yam Spread Recipe
The Fab 4: Fall Foods for Flavor & Function
3 Things You Didn't Know About the Keto Diet
How to Pick Fresh Fruits & Vegetables Every Time
6 Steps to Starting a Healthy Family Diet This Summer
2 c gluten-free oat flour
12 oz medjool dates, seeded; reserve a few for garnish
1 honey crisp apple, cored
1 c filtered water
1/2 c chia or flax powder + 3/4 c water
1/4 c olive oil
1 tsp

cinnamon

1 tsp apple cider vinegar
1 tsp baking powder
1/2 tsp baking soda
1/4 tsp sea salt
1.) Pre-heat oven to 375 degrees.
2.) Stir together chia powder and 3/4 c water until a gel forms. Set aside.
3.) In high speed blender, combine apple, dates, water, and oil until smooth. Stir mixture into chia gel.
4.) Sift in dry ingredients slowly until well integrated.
5.) Stir in apple cider vinegar last.
6.) Spoon into lightly greased muffin tin. Garnish tops with chopped reserved dates.
7.) Bake at 375 degrees for 22 minutes or until inserted toothpick comes out clean.