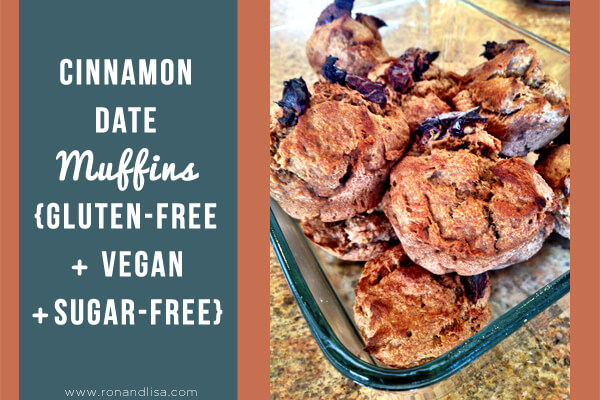 Looking for a perfect side dish to bring to an upcoming holiday festivity or family get-together? For dinner or breakfast paired with a cup of tea or hot cocoa, you can enjoy this comfort food – sans the sugar (and guilt)!
yield: 12
2 c gluten-free oat flour
12 oz medjool dates, seeded; reserve a few for garnish
1 honey crisp apple, cored
1 c filtered water
1/2 c chia or flax powder + 3/4 c water
1/4 c olive oil
1 tsp

cinnamon

1 tsp apple cider vinegar
1 tsp baking powder
1/2 tsp baking soda
1/4 tsp sea salt
1.) Pre-heat oven to 375 degrees.
2.) Stir together chia powder and 3/4 c water until a gel forms. Set aside.
3.) In high speed blender, combine apple, dates, water, and oil until smooth. Stir mixture into chia gel.
4.) Sift in dry ingredients slowly until well integrated.
5.) Stir in apple cider vinegar last.
6.) Spoon into lightly greased muffin tin. Garnish tops with chopped reserved dates.
7.) Bake at 375 degrees for 22 minutes or until inserted toothpick comes out clean.