By Chef Mark Cleveland of Avanti Cafe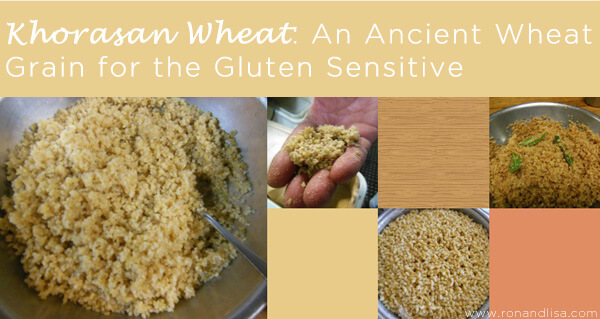 Once a year, in early March at the Anaheim Convention Center in California, everything organic, holistic, gluten free and eco-friendly converges in one huge arena to show off what's new and soon to be launched to a Prius driving, small footprint striving, consumer crowd. It's called Natural Products Expo West. This year's expo was an all time record breaking crowd pleaser with industry growth expected to reach $226 billion by 2018.
This year, Avanti Natural was recruited to cook the samples for the fine folks from Kamut International, Ltd. Khorasan wheat is an ancient wheat grain that's produced with passion, fairness and respect for the earth. Sold under the KAMUT® brand name, it is always organic and never hybridized. Many people with mild gluten insensitivities find that they can enjoy Kamut products as whole or cracked grains or milled Kamut products such as breads and other baked goods.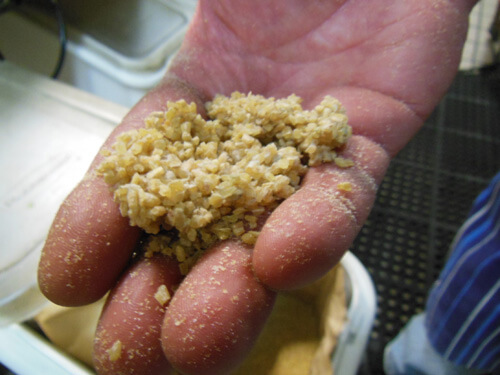 3 Tasty Treats to Using the New Kamut Grain
1.) Kamut Semi Pearled: We served Semi pearled Kamut paired with South Coast Farms organic strawberries and fennel & Avanti Citrus Miso dressing. The semi pearled Kamut has a barley like texture when cooked; a nutty flavor & great texture to the tooth. Once adorned with organic strawberries, fennel and dressing, the flavor combo was a knock out. The Expo West guests couldn't get enough of it – 400+ servings sailed off the table.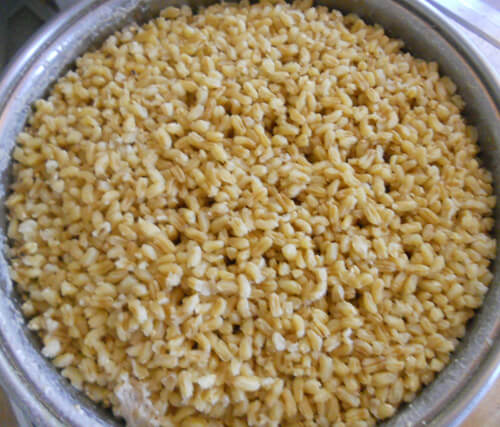 2.) Kamut Couscous: Next, we turned our attention to the newest Kamut product: organic Kamut couscous. While most couscous is technically pasta, this fine textured Kamut is first partially cooked, then dried and then cracked. Instead of being made of fully milled four, this is a cracked grain product, easier on the digestion and with a better glycemic index as well. Boiling water reconstitutes the grain and we flavored ours with lime-dressed, organic romanesco cauliflower and baby organic heirloom carrots.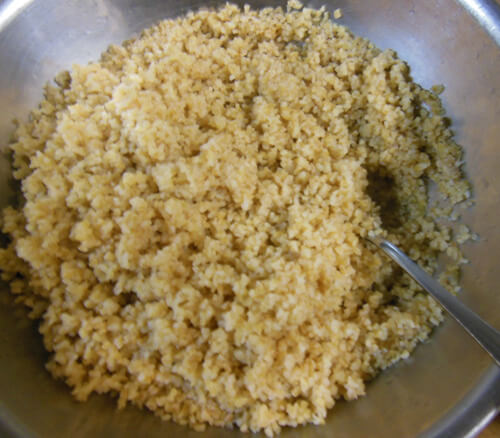 3.) Toasted Kamut Bulgur: We saved our most powerfully flavored dish for the finale. The Kamut bulgur was toasted to a golden brown then flavored with fresh local bay leaves for a nutty citrus taste.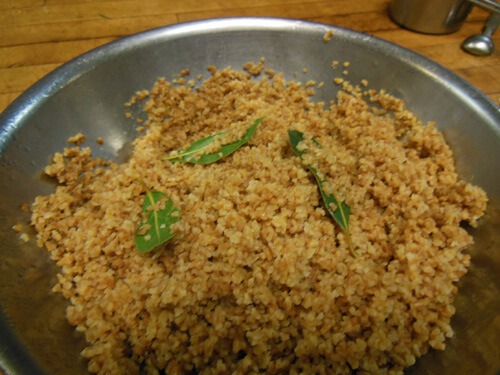 Thanks to the season, our local South Coast Farms is as green as a St Paddy's Day parade and we took full advantage of their epic organic Italian and curly parsley varieties and cilantro to create our famous Avanti Natural green chimichurri salsa verde with fresh local lemons from neighborhood friends. We added the farm's piquant red radishes for a crisp bite to the dish.
Over the years, we at Avanti Natural, have been excited and gratified to see the Natural Products Expo continue to grow as consumers become increasingly aware of the mutually beneficial joys of seeking out the finest quality food sources for themselves and their loved ones. For those who couldn't attend, we're still relishing in the afterglow of another amazing expo and honored to share a sample 'taste' of it with you here.
Got a favorite gluten-free or farm to fork recipe you'd like to share? Let us know in the comments below!