By Chef Raya Belna of Wildcraft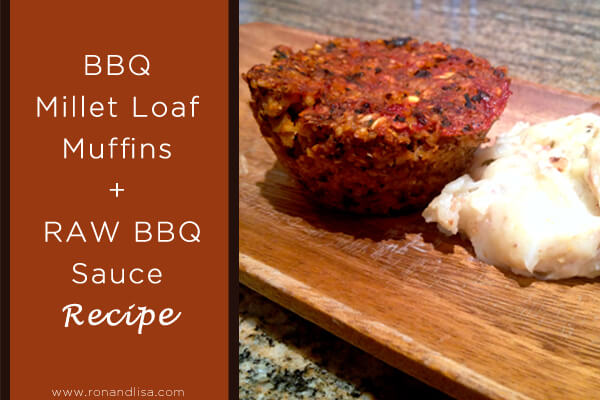 These BBQ Millet Loaf Muffins are great for kid's lunches and an easy way to eat your greens with a complete plant-based protein profile. Substitute any of your favorite sauces or ketchup for the BBQ and change up the kale with spinach or chard to add variety.
BBQ Millet Loaf Muffins
yield: 24 muffins
16 oz millet
8 oz sprouted lentils
1 bunch kale, chopped
5 oz shiitake mushrooms
3 flax "eggs"
1 shallot, diced
2 cloves garlic, minced
1 T olive oil
salt and pepper to taste
2 c favorite organic BBQ sauce + 1/2 c extra for brushing
Pre-heat oven to 350 degrees.
Cook millet and lentils according to package directions. Set aside.
Sauté shallots, garlic, kale and mushrooms in olive oil and salt.
Combine cooked lentils and kale/mushroom mixture in food processor.
In a large bowl stir together millet, oats, flax "eggs", and BBQ sauce.
Add in processed lentils and kale mixture until well integrated.
Adjust salt and pepper to taste.
Scoop into lightly greased muffin cups or wrappers.
Brush tops with reserved BBQ sauce.
Bake at 350 degrees for 20 minutes.
Let stand 5 minutes before removing from molds.
Raya's RAW BBQ sauce
1 c sun dried tomatoes (soaked until soft)

1/4 c apple cider vinegar

1/4 c yellow onion, diced

1 clove garlic, minced

1/2 c honey dates (soaked until soft)

1 T orange juice

3 T olive oil

1/2 tsp smoked paprika

1/4 tsp chili powder

1 jalapeno, deseeded (optional)

salt and pepper to taste
  Blend all ingredients in high speed blender until smooth.