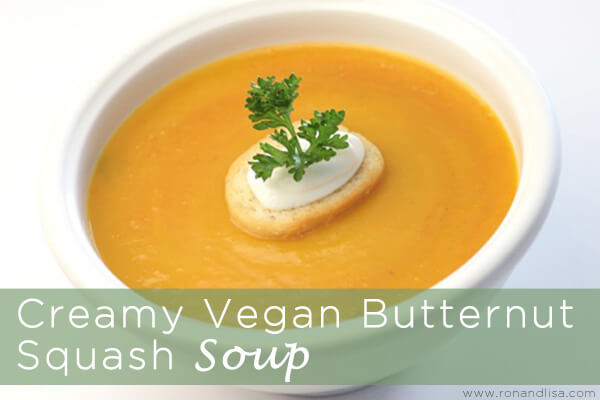 Fall is definitely in the air and Thanksgiving will be here before we know it. Whether you are vegan, vegetarian, pescatarian, a raw foodist -or – none of the above, we are sure you'll fall in love with this vegan recipe for a soothing holiday time treat. We consulted Karen Graham, R.D. of Smart Nutrition for her savory recipe for a butternut squash soup that is both fast and affordable to prepare and above all – healthy to eat!
Creamy Vegan Butternut Squash Soup
• 1 Butternut squash (peeled and cubed)
• 1 Onion (large & chopped)
• 2 Carrots (chopped)
• 2 cups Vegetable broth
• 1 can Coconut milk
• Salt
• Pepper powder
• 2 tbsp Olive oil
1.) Heat olive oil in a pressure cooker.*
2.) Sauté the onions until they turns translucent.
3.) Add the chopped carrots, cubed butternut squash and cook for several minutes.
4.) Now add the vegetable broth and salt.
5.) Cover the cooker with lid; put the weight on and cook up to three whistles.
6.) Once the steam is released, add the coconut milk & pepper powder.
7.) Blend the cooked veggies with a hand blender to form a smooth paste.
8.) Garnish with your choice of minced cilantro, toasted walnuts or a dash of thyme.
Sip.
Savor.
Slow down.
A house is not a home unless it contains food and fire for the mind
as well as the body. ~Benjamin Franklin
*If you have not used or are not familiar with a pressure cooker (I wasn't either), don't be discouraged. Karen informed us that it is a very useful tool in the kitchen. Many people are a bit scared at first to use one, but the benefits of it cutting down on the cooking time are priceless. For example, lentils cook in minutes, whereas they normally can take 30-40 minutes. Plus, the food stays really moist. Oh yeah, another bonus is they are very affordable!