By guest blogger, Chef Raya Belna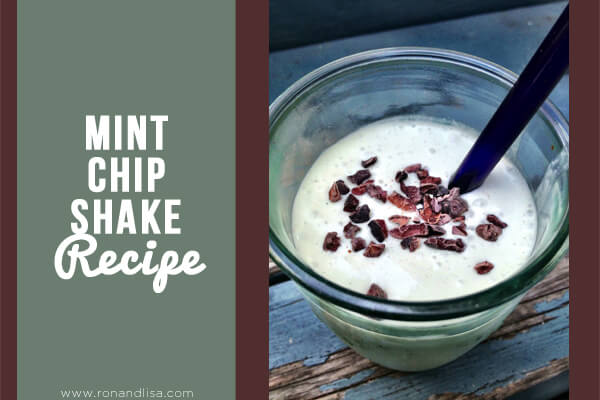 Yield about 5 cups
1 1/2 c coconut milk
1 c cashews
1/4 c raw honey
1/4 tsp vanilla bean
1/4 tsp spirulina
2-3 drops mint essential oil
Pinch Himalayan pink salt
2 c ice
1.) Blend all ingredients until smooth.
2.) Stir in 2 oz cacao nibs or chocolate chips
If you live in Southern California (or, are visiting), you can sample this recipe for yourself on August 28th, 2013.  Join us for a green evening under the stars at Whole Foods Fashion Island, Newport Beach, CA from 6-9p.m. It will be a magical night of tasty treats, live beats, signature spirits, vegan sweets and a presentation by Ron and Lisa:  GREEN HOME MAKEOVER: 5 Steps to Create a Healthy Home.  Learn more + purchase your advance tickets for just $5.00 HERE! We look forward to seeing you there.