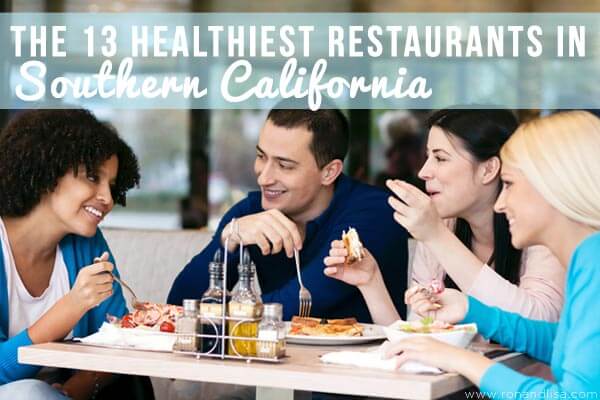 As a self-professed vegan, I truly delight in fresh, organic food that's infused with the most important ingredient…love! I've been known to cook some mean vegan crab cakes, create a bountiful salad, bake vegan cake or brownies and blend up the best hummus and mint chip shakes, but beyond that, I take after my mother in the cooking department (let's just say her Hawaiian husband is a marvelous cook). Hence, I bow to the creative, healthy chefs of the world and feel utterly blessed to have so many veggie dining options at our fingertips here in Southern California (that won't break the bank). I consider it my vegan duty to support them whenever possible (wouldn't you?). If you prefer some meat, poultry or seafood in your diet, you'll want to stick with numbers two and thirteen below (learn more about the Carnivore style). If you reside in CA – or are just visiting – you are going to devour my top 13 picks (aka my baker's dozen):
$
Native Foods – Convenient locations throughout southern California (and a few other lucky states). Favorites include the Nuevo Native Nachos and the Portobello and Sausage Burger (don't worry…its meat-free and uses seitan). Don't miss the Native Fries either when you want a salty indulgence; sans the guilt.Lisa's tip: Avoid too much soy and try to balance with some leafy greens and salads.
Urban Plates – A 'lil something for everyone. Crazy good food at crazy good prices! Fresh salads, vegan soups, a GF menu and (some) organic ingredients delivered from local farms (even a little fish, chicken or meat for the carnivores and pescatarians). As their tag line boasts, Farm to plate & won't break the bank. It's true – all of the entrees are only $10.00. See our Instagram pic here.
Veggie Grill – This would be my least favorite of the thirteen as there's a bit too much soy based ingredients for my liking, but figured I'd mention it (esp. if it'll keep you outta the BK, Mickey D's or In-N-Out Burger line). It's super affordable and conveniently located throughout So Cal. Quinoa and kale salads, Bali Bliss Burger and Sweetheart (sweet potato) Fries…oh my!
$$
Avanti Café – Hands down the best (vegan) tacos on planet earth. Located in Costa Mesa, their Mediterranean, gluten-free, garbanzo bean flatbread pizza crust?! Let's just say…finally, a pizza you can feel good about eating. All ingredients are made fresh daily – including the organic taco shells. They feature flavorfully dynamic food that is handcrafted and prepared from fresh, local and organic produce and food products. Spoons down, the best vegan ice cream evahhh! Bonus: Chefs Mark & Tanya are regular contributors to this site! See our Instagram pic here. UPDATE: This restaurant has closed.
118 Degrees – Our first time trying raw food was here and we were instantly hooked! Gone are the days of bland celery and carrot sticks; ignore everything you think you know about raw. This is GOURMET and Chef Jenny knows how to make it look – and taste – spectacular. Nothing cooked over 118 degrees (this is what makes it 'raw'). The desserts and drinks are a delish + nutrish treat while Ron thinks the kale Surfer Sandwich is totally rad, dude! They offer detox programs (read our journey here) and fun classes with three locations in CA. See our Instagram pic here. NOTE: This restaurant has closed.
Urth Café – I get the same thing every time I dine here – The Urth Salad and organic latte or iced coffee (and one of their fresh-squeezed juice concoctions). Super cute ambiance + patio and a great coffee bar featuring organic coffees & teas with 5 convenient So Cal locations. Lisa's tip: Have your iPhone handy, celebs love to eat here. See our Instagram pic here.
Café Gratitude – With a name like that – what's not to love?! We've dined here multiple times and our herbivore  foodie friends also rave about it. High-quality food, a nice atmosphere and a mantra with every meal with multiple Southern California locations to choose from.
The Spot – Literally, Ron and I ate here every day when we were first dating! I lived a block away and we strolled here along the ocean strand. It's so quaint inside and the salad, nachos, veggie burger, cornbread and apple (or rhubarb) cobbler are to die for! Most of the menu is fat-free and non-dairy. They serve organic whole grains, and legumes and use seasonal organic produce when available. Bonus: They serve and cook with purified water. That's what we call Healthy Home Dream Team® approved! P.S. If you are in Redondo Beach, don't miss The Green Temple either!
Gracias Madre – Created by the folks behind Cafe Gratitude, they serve cuisine inspired by the kitchens of Mexico sourced from locally grown organic ingredients (can I get an Arrrriba?)!  We will be dining here this week. Let's just say – as long as their guacamole is good I'm happy, but you'll be pleased to know everything on the menu is vegan and 100% organic.  Plus, they have a full bar featuring margaritas (but, of course), Cerveza, vino, and even tequila and mezcal flights.  Centrally located in West Hollywood, right on Melrose (and another in San Francisco, too). See our Instagram pic here.
$$$
Au Lac – Holy Vegan Doughnut Holes! Finally, I just experienced this phenomenal vegan living foods establishment with a Chinese and Vietnamese infused menu and…whooaa. The rice dishes, salads, vegan sushi, and raw, vegan chocolate desserts – were dancing on our palettes! Met the owner/chef who is currently under an oath of silence. We told him we loved the food (no idea what he thought of us – lol)! See our Instagram pic here. Lisa's tip: On your way home, stop by Sensitive Sweets bakery and stock up on vegan + gluten-free desserts!
Crossroads Kitchen – If you like a fine dining atmosphere, but still desire healthy cuisine, RUN…don't WALK to this place. They have a full bar serving farm-to-glass cocktails, dim lighting, and white tablecloths. I love this restaurant and can't gush enough about the vegan artichoke oysters, hearts of palm calamari, spinach + kale salads, and decadent desserts. Plus, it's conveniently located on Melrose Ave. Lisa's tip: You may have an Ashton Kutcher sighting here. Our Instagram pic here (sans Ashton).
Real Food Daily – We chose these great peeps to do the food at our book launch party for Just GREEN It! if that tells you how much we love their cuisine. Really, they had us at 'organic plant-based cuisine' and serve a quality, authentic, creative, and nutritionally balanced menu. Offering a fine dining atmosphere in three CA locations, they boast organic wines + beer, fresh juices, smoothies, and coffee/tea. Plus, a comprehensive (non-dairy) milk alternative menu including Almond, Coconut, Hemp, Rice, and Soy. Lisa's tip: You gotta try the Kale 'n' Cuke homemade lemonade. See our Instagram pic here.
True Food – This Dr. Andrew Weil inspired concept restaurant is great for 'veggie' peeps an 'non' since everyone can find something they like on the menu.  We've dined here numerous times and truthfully, have never been as wowed with the food as we are with the bright yellow + green-hued ambiance, patio, and outdoor fire pits.  The juice bar in our opinion is the best part, but we give them props for supporting the local farms and offering a healthy selection anti-inflammatory vegan, vegetarian + gluten-free options with 7 locations throughout the US (two in So Cal).
One cannot think well, love well, sleep well, if one has not dined well. ~Virginia Wolfe
Let us know in the comments below if you have a favorite (on the list or not).  Eat (healthy). Drink. Be Merry.