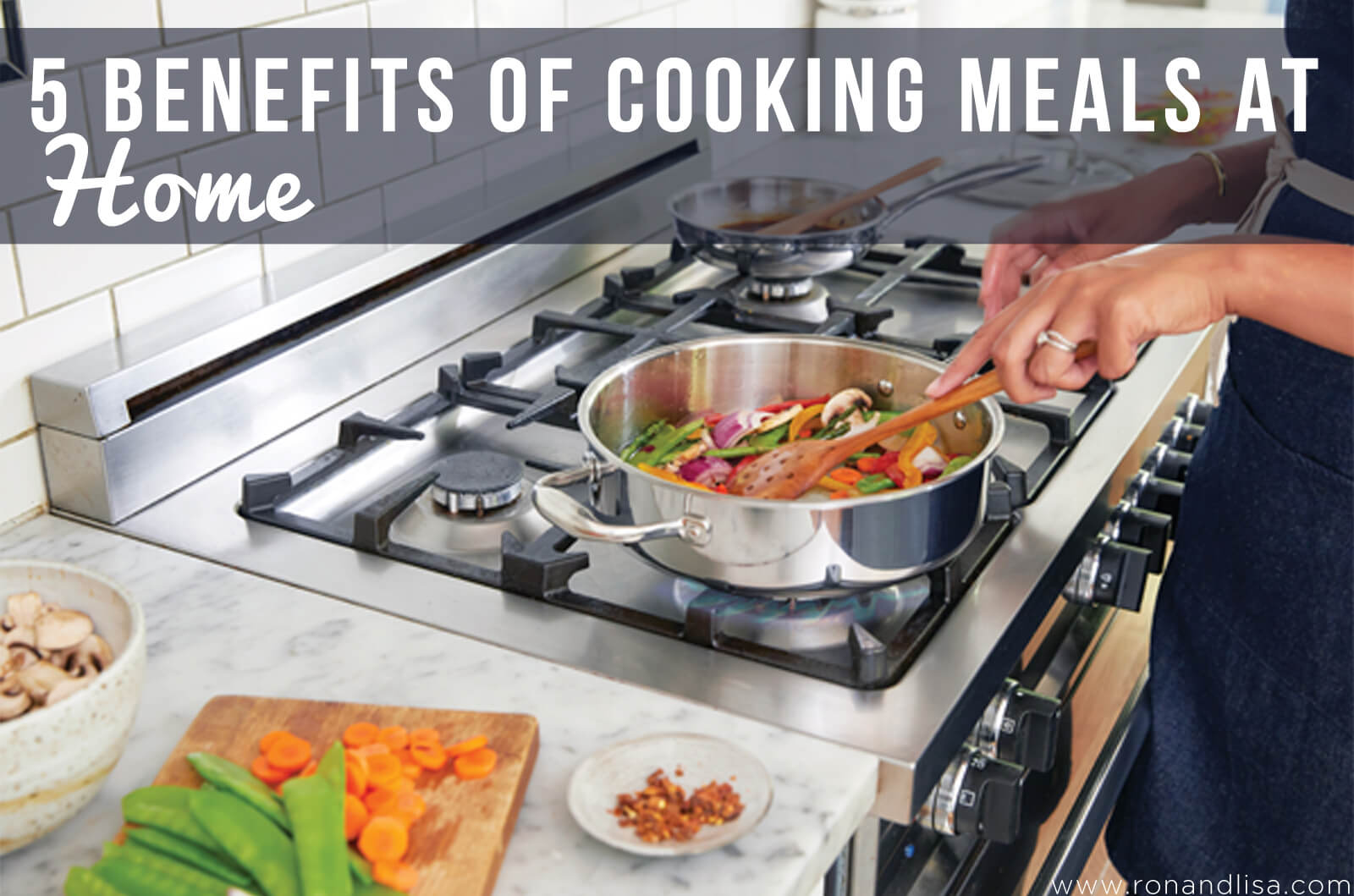 As we age, making healthier food choices that nourish our body, mind and soul a top priority becomes essential. One of the best ways to implement a healthier diet is to start cooking at home. There are numerous benefits of preparing food and beverages from the comfort of your own home – one of which is saving money each month. You can also get creative with recipes by adding spices, sauces or delicious flavored syrups to give life to otherwise bland dishes while maintaining control of what's being put into your food. In addition, eating in versus dining out allows you to choose organic ingredients while avoiding food items that you may have allergies to such as gluten or dairy.
Even if you're not a great cook, the more you experiment, the better you'll become. As a newbie cook myself, I guarantee you'll enjoy your culinary creations a lot more knowing you created them with love.
1. Saves Time & Money
During the busy week, most of us require keen time management to accomplish our to-do lists. Today, there are thousands of recipes that you can find online or in cookbooks that are both simple and quick; some recipes take just minutes. While most people are spent around dinner time, the majority of meals cooked from home allow you to get dinner prepared and served within 30 minutes. This saves time from going out to eat and driving back home, saves gas and of course, saves money.
2. Allows Healthier Options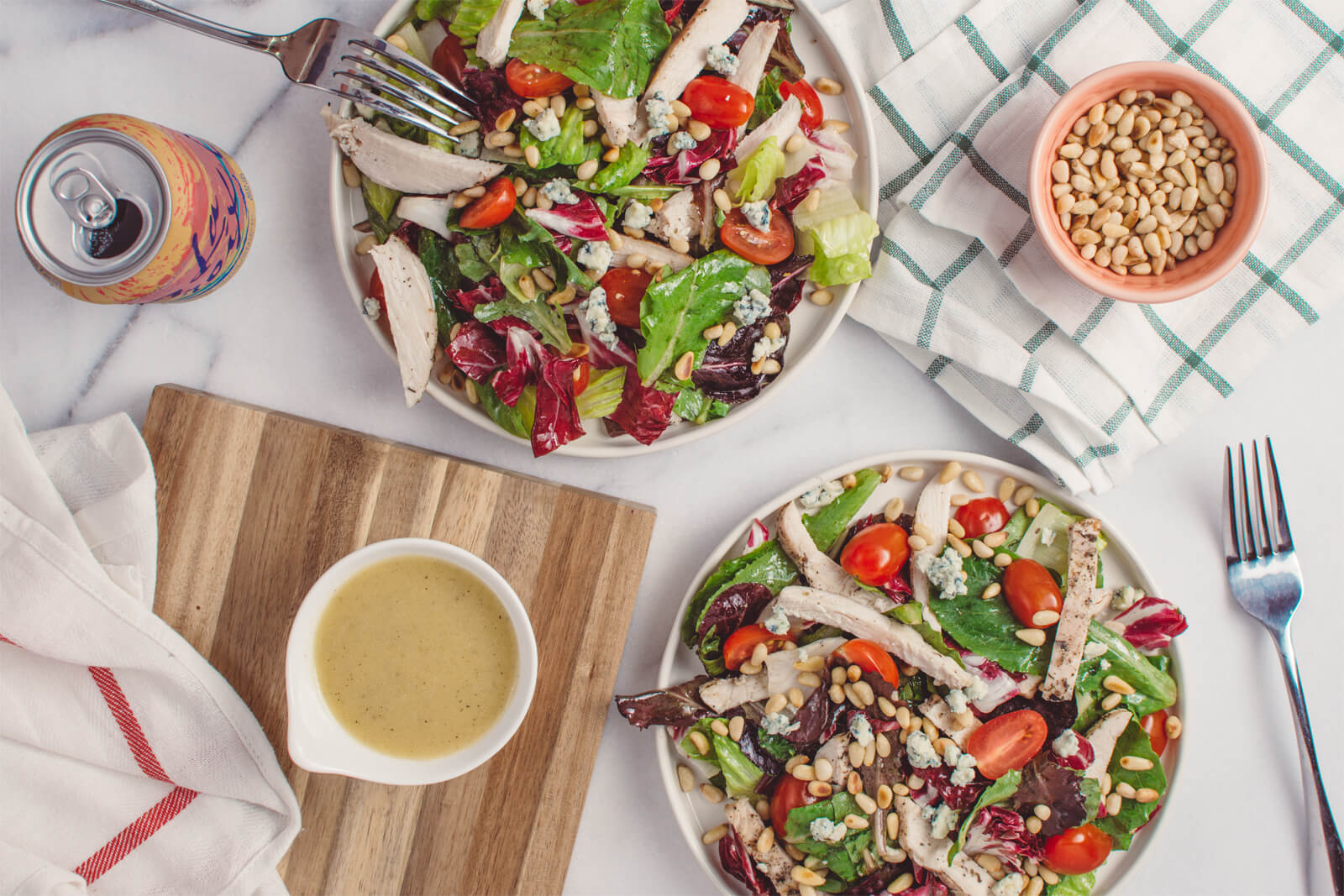 Cooking your own meals is typically much healthier than eating out at a restaurant, having food delivered or picking up take-out food. Homemade food also has less fat, fewer chemicals, and more nutrients in each serving, all of which aids in living a healthier lifestyle. As an added bonus, home cooking offers the benefits of losing weight as you won't be tempted by unhealthy menu choices, complimentary bread or chips, or dessert.
3. Maintain Control Over All Ingredients
When you cook meals at home, you'll maintain control over what goes into your food and ultimately your body. For example, if you suffer from food allergies, intolerances or diabetes, cooking in allows you to alter any recipe to suit your taste buds and health needs. Not only will you be able to control the ingredients by making healthier choices, but you can also control the food portions served up on your plate. By monitoring your portions, you'll be able to enjoy nourishing food that is satisfying, without feeling overstuffed. Plus, cooking from home allows you to store leftovers for the week which saves time.
4. Avoid Chemicals Additives, Colors and Preservatives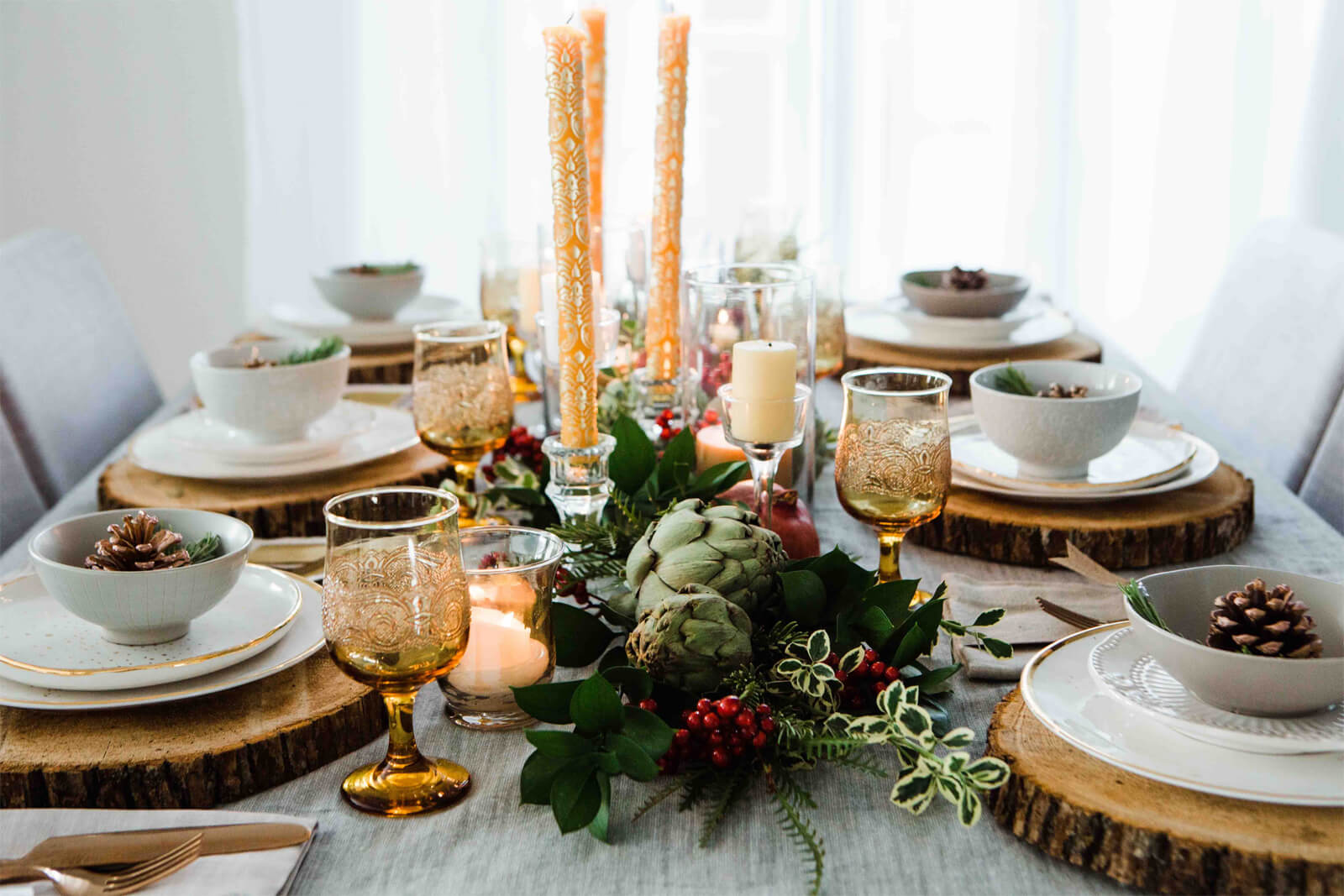 When you dine out at a restaurant, you're guaranteed to encounter foods with a host of chemicals, preservatives and genetically modified ingredients as well as flavors that aren't natural. Additionally, there are mishaps that can occur at restaurants which can cause bacteria to grow in the food and lead to unwanted food poisoning or parasites. By choosing to cook at home, you have full control of food safety and cleanliness. By cooking your own food, you can control heat, cold, food storage and sanitization  – all of which will offer you peace of mind when eating.
5. Alter Recipes to Suit Your Palate
Choosing to eat out can be limiting when it comes to trying something new. If you order a dish and don't like it, the food usually can't be sent back unless there is something wrong with it, leaving you with a pricey, but potentially deplorable dish. However, when cooking from home, you're able to alter recipes to suit your taste bud preferences. If you're vegan for example, you can adjust any recipe that calls for dairy with a vegan cheese alternative or plant-based milk option. Whatever you prefer, you can prepare meals at home exactly the way you wish.
Cooking your own meals is as creative and enjoyable as it is rewarding. Getting comfortable in the kitchen offers wonderful health benefits, saves money, creates a bonding experience with your spouse, kids, loved ones and friends while improving your culinary skills. Give cooking at home a try and let us know your favorite part in the comments below. Bon Appetit!