By chef Raya Belna of Wildcraft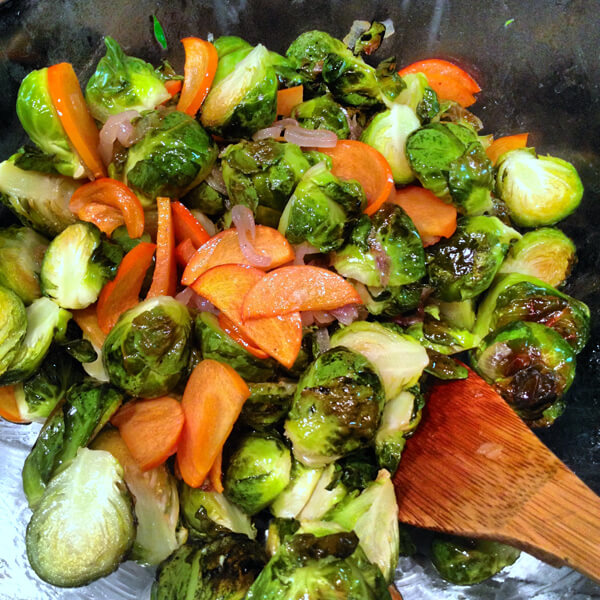 This is one of my favorite Fall recipes using persimmons and brussels sprouts:
Roasted Brussels and Persimmons
yield: serves 4
2 lbs brussels sprouts, trimmed and halved
2 fuyu persimmons, quartered and sliced thinly
2 shallots, sliced
2 T coconut oil + more to coat
sea salt to taste
1.) Pre heat oven to 375 degrees. 2.) Sauté shallots in 2 T coconut oil until translucent. 3.) Toss brusssels sprouts, persimmons and shallots with remaining coconut oil until well coated. 4.) Sprinkle liberally with sea salt. 5.) Spread on baking sheet in a single layer. 6.) Bake for 20-30 minutes until edges are crisp and brown, stirring once.