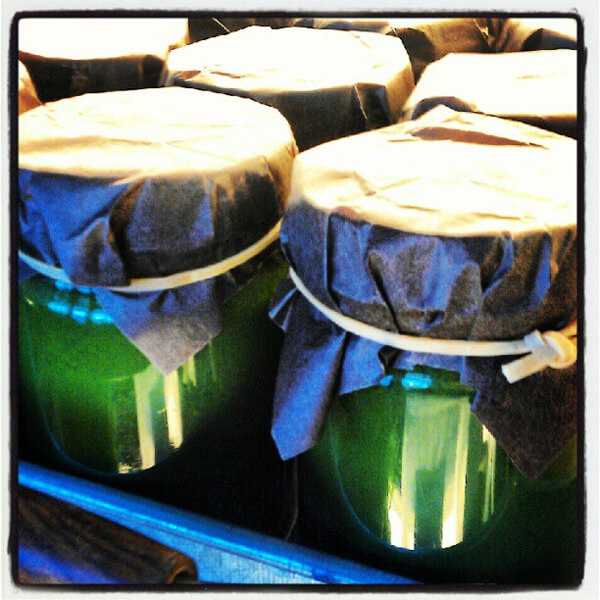 As we transition from Summer to Fall, our bodies react to the change in weather and need to cleanse. To prepare our bodies for the impending holiday and heavier foods, a short juice cleanse is crucial. Juicing gives our digestion a much needed break, rejuvenates our energy, boosts our immune system and balances our well being. Consuming 60 ounces of cold pressed organic juice daily, infuses the body with essential nutrients, vitamins and minerals, bringing about a seasonal clarity.
Emerald Clarity
3/4 c green apple juice
1/2 c celery juice
1/4 c romaine juice
1/4 c parsley juice
2 T lemon juice
1/4 tsp chlorella
1/8 tsp spirulina
Emerald Clarity is deeply nourishing, gently cleansing, rich in protein, minerals and brain building compounds.  Join us every Monday for a 3 day juice cleanse at Wildcraft Elixir Bar, Mon-Sat. from 9am-2pm!