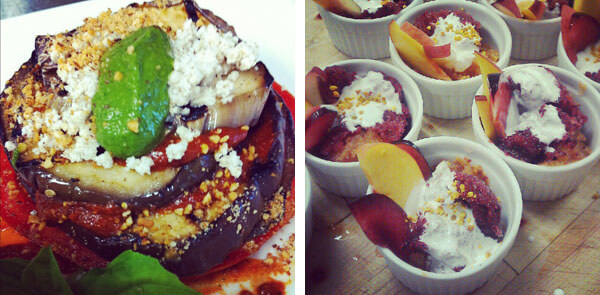 Anais+Raya is a culinary collective, where we cook farm-to-table, teach alternative living with whole foods, host Farmers' Market Feasts, pop-up restaurants and special events to highlight local chefs, farms and businesses. Monday through Friday 10-2 PM we open our Elixir Bar to the public, serving organic raw foods, nutrient dense superfood smoothies and local farm fresh produce.
Every Sunday, we host a Farmers' Market Feast from 5-7 PM. These dinners are cooked in an open kitchen and served family style at community tables. The menu changes weekly to reflect the freshest produce and ingredients hand picked by our local farmers. We encourage our guests to exchange stories and connect with new friends, creating community through food.
Founders, Anais Tangie and chef Raya Belna, are holistic entrepreneurs in OrangeCounty who have built their careers on a mutual passion for local, organic, farm-to-table foods. Visit us online at http://anaisandraya.com http://facebook.com/anais+raya
Fired Roasted Babaganoush
by Anais+Raya
1 medium purple eggplant, sliced
2 T coconut oil
1 T cold pressed olive oil
1 tsp alderwood smoked salt
1/2 tsp sesame seeds
pinch of Spanish hot paprika
Toss eggplant with coconut oil. Roast over an open flame or grill. Remove from heat and dice. In a food processor, break down half of eggplant until creamy. Combine creamy eggplant with remaining diced. Add alderwood smoked salt to taste. Serve warm with a drizzle of olive oil, a pinch of paprika and sesame seeds.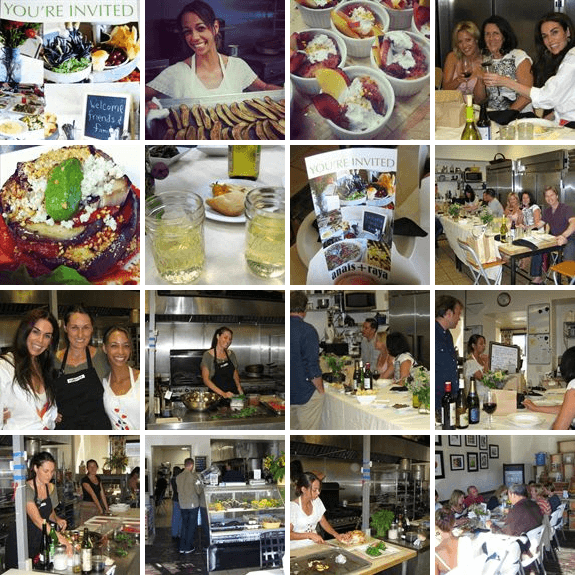 Chef Raya Belna is an organic plant-based chef specializing in gluten-free, vegan and raw foods. She is an expert on RAW luxury in Orange County and runs the successful organic catering company, Palmo Foods. Her signature line of gourmet raw cupcakes has been featured on the Food Network and is available throughout Southern California. Visit her at: http://rayabelna.com