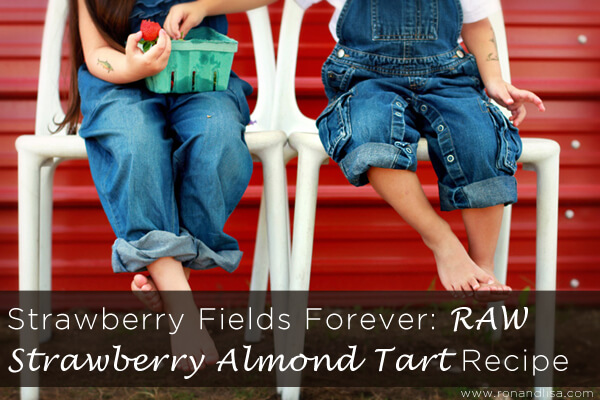 Summer is a time for sandy feet, simple pleasures and fresh strawberries. Sit back, relax and savor this healthy, quick and easy recipe for RAW Strawberry Almond Tart by Chef Raya Belna.
Ingredients:
Crust:
1 1/2 c organic almonds
1/2 c raw honey or coconut nectar
1 T ground vanilla bean
1 tsp Himalayan pink salt
1 tsp ground cardamon pod
Center:
1/2 c organic almond butter, creamy
1 c organic strawberries
1/2 c raw honey or coconut nectar
2 T psyllium husk powder
1/4 c coconut oil (liquid)
1/4- 1/2 c Brazil nut milk (as needed to blend)
1 tsp ground vanilla bean
1/2 tsp Himalayan pink salt
Method:
Process crust ingredients until sticky and chunky, adding more honey as needed. Do not over process! Press crust into 9 inch tart pan, working around the outer edges first.
Blend remaining ingredients in vita mix until smooth, adding psyllium powder last. Pour mixture into crust and refrigerate for 15 minutes or until set.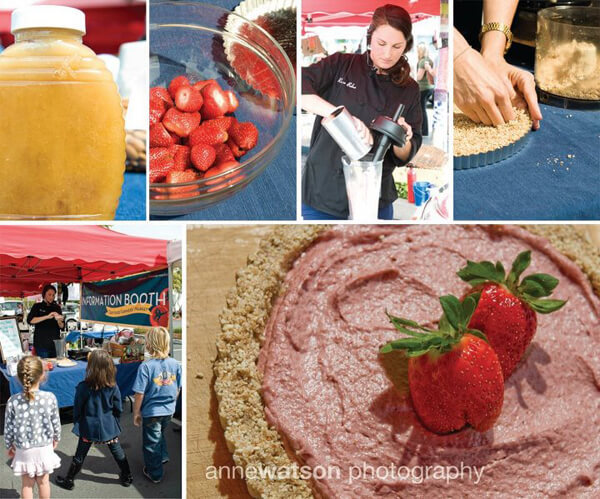 Chef Raya Belna is an organic plant-based chef specializing in gluten-free, vegan and raw foods. She is an expert on RAW luxury in Orange County and runs the successful organic catering company, Palmo Foods. Her signature line of gourmet raw cupcakes has been featured on the Food Network and is available throughout Southern California. Visit her at: http://rayabelna.com
Top photo by Nest Design.