By Chef Mark Cleveland of Avanti Natural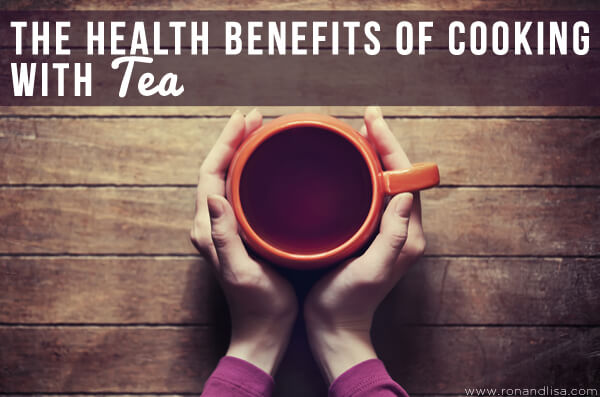 It seems almost daily that we hear of a new health benefit associated with the many varieties of tea available today. Tea ranks second for the most consumed beverage the world over; second only to water.
 Health Benefits of Tea
C

affeinated

 teas such as Green, Black, Oolong and Pu-erh are loaded with polyphenols which provide an antioxidant-rich pick me up.
Herbal teas such as Hibiscus, Nettle & Java are said to help with high blood pressure. Dandelion, Burdock, Fennel, Artichoke and Rooibos are all thought to cleanse and purify the internal organs; working ceaselessly to give us energy, youth & vibrancy.
Chamomile, Lemon Balm and Lavender tea, or a blend of all three, are said to induce a good nights slumber.
If it's tummy troubles – try Ginger, Peppermint, Basil and Spearmint teas.
Do your own research on the health concerns that are of importance to you. Then, purchase bulk herbs of your preference and make your own blends. You can steep loose tea and strain it – or – make your own tea bags. Make sure any bags you buy are the highest quality when it comes to clean, non-bleached or treated materials.
Cooking with Tea
Finally, you don't need to consume cup after cup of tea each day to enjoy the many benefits. Here are some great ways to sneak tea into your daily diet:
1. Use brewed tea to make your morning oatmeal.
2. Teas can create a flavorful soup broth. My favorite for soup is Genmaicha; a toasted puffed brown rice green tea from Japan.
3. Steep tasty and healing teas in nut and diary milks to invigorate your morning and relax your evening.
4. Make the highest quality ice creams & sorbets with the best organic tea ingredients and lowest sugar. Pamper your body and sweet tooth at the same time.
5. Try your hand at an organic Lemon Verbena & Ginger ice cream recipe and prepare to be dazzled.
Remember, any recipe that calls for a liquid – be it water, milk, alcohol or fruit juice -can be enhanced by steeping the liquid in a flavorful, nutritious and antioxidant healing tea. Who knew?
Got a favorite tea – or tea recipe? Let us know in the comments below!
Bon ApeTEA mis amis!