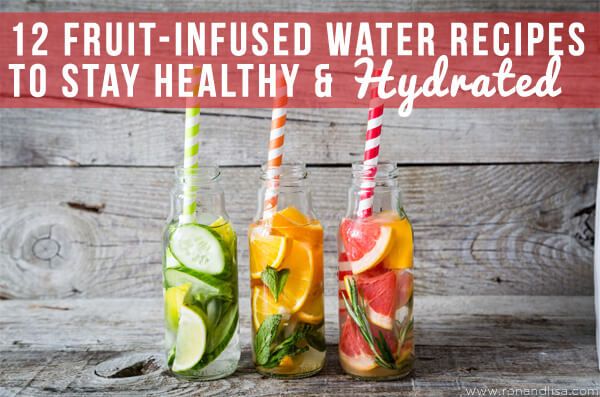 Want to drink more water, but bored with the bland taste? We get it, which is why we switched from soda to sparkling water over 14 years ago.
Health Benefits of Drinking Water
Water is many things to us – it maintains our body's fluid balance, energizes our muscles, and keeps our skin looking good. Fortunately, there are plenty of ways to give your glass of H2O a tasty twist without compromising its inherent goodness.
Fruit-Infused Water Recipes
You can easily pack additional health benefits in while you infuse your glass of water with herbs and fruit. Ginger, for example, is great for the digestive system and can help reduce nausea; mix it in  grated to add an immediate kick. A great additional ingredient for this one (especially if you're pregnant) is fresh pomegranate. Whatever condition you're in, this combo will get you kick-started when the post-lunch slump hits.
Another healthy, exotic way to breathe new life into your love affair with water is to add pineapple chunks and fresh mint. This one's known as the Pineapple Detox and  guess what? It helps your body kick out those unwelcome toxins, while also aiding weight loss. Natural and delicious, it's a flawless alcohol-free cocktail -or – mocktail!
As the weather gets cooler, you may find your liquid intake decreasing as you're less likely to crave your water to quench your thirst. Of course, you can sip a steaming brew or, opt for something cooler with all the benefits by sipping a cold tea alternative. Green tea is perfect for just this. Infusing a couple of bags for three hours, with added grapefruit and lemon, will reassure your system that your not neglecting its tea needs.
Related Articles:
Guilt Free: Summer Fruit Tapioca Recipe (Vegan, Fat-Free & Gluten-Free)
Roasted Garlic Coconut Spread Recipe
Crispy Spiced Garbanzos Recipe & the Blue Zones Connection
Vegan Power Breakfast: Matcha Chia Seed Pudding Recipe
Gluten-Free: Autumn Spice Cupcakes with Coconut Cream Frosting Recipe
Homemade Vegan Apple Butter Recipe
Aphrodisiac Salad Recipe & Sexy Fig Vegan Dressing
Sunrise Nori Wraps with Spicy Tahini Drizzle (Vegan & Gluten Free)
CHEERS! A USDA Organic Cocktail Recipe for the Holidays
Be sure to work your way through the other delicious recipes in this refreshing new infographic below, and you'll never look at unpimped water the same again! Remember, your water is only as good as your filtration system. Toxic water isn't going to do you much good. Learn How to Choose the Right Water Filtration System.
How to pimp up a glass of water [Infographic] brought to you by Budget Direct Life Insurance
Save
Save
Save