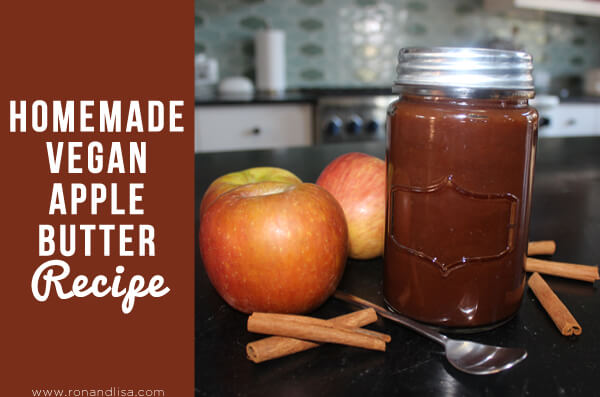 My mother was the queen of preserving. Year round, every year, mom was packing goods in jars to offer as gifts or providing for the family to enjoy. She always experimented with new recipes, but there were always the old favorites to be made; this homemade vegan apple butter is one of them. She was legendary for her gifts and recipes. It seems each year she had to make more and more just to keep up with the demand. She actually started working deals with the farmers at the farmers markets to obtain the volume of ingredients required. The thing that she loved most about this recipe (as do I) is that there is no added sugar. It's pretty unusual to find a fruit preserve without any additional sugar these days. So, please enjoy this recipe – it's perfect for the fall and winter months. My mom would be thrilled that you made it. And, let me know your feedback in the comments below!
Homemade Vegan Apple Butter Ingredients:
Yield: Makes 6-8 8 oz. jars
12 cups organic apple cider or juice
8 lbs of organic apples such as Fuji or granny smith
2 tsp cinnamon
1 tsp cloves
½ t nutmeg
generous pinch of salt
Homemade Vegan Apple Butter Instructions:
1. In a large pot boil the cider or juice 'till reduced by half. Meanwhile, peel, core and cut the apples into large chunks; it doesn't have to be precise as they're going to get pureed.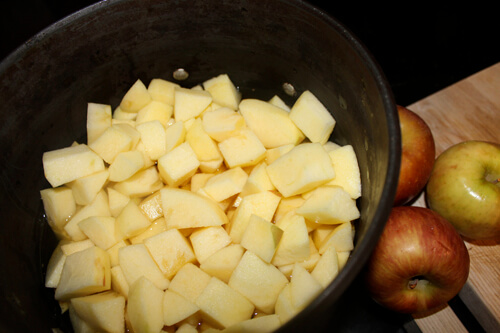 2. When the juice is reduced by half, add the apples, spices and salt and cook until apples are very soft – almost mushy (almost an hour).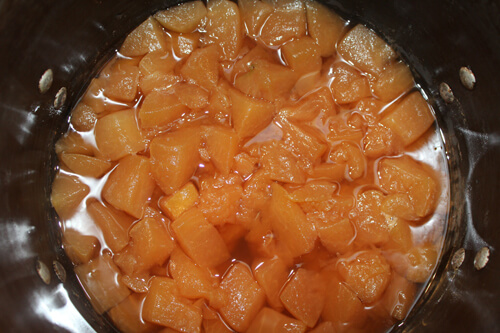 3. Puree everything in batches in a food processor and return to the pot over a very low heat. Simmer until very thick. This could take a few hours or longer. Stir it frequently to prevent sticking. The best way to check is to put a small spoonful on a plate and see if there's a ring of liquid around the edge of the butter. If there is, it's not done yet. You'll want to cook it until there's no additional moisture coming out of the apple butter.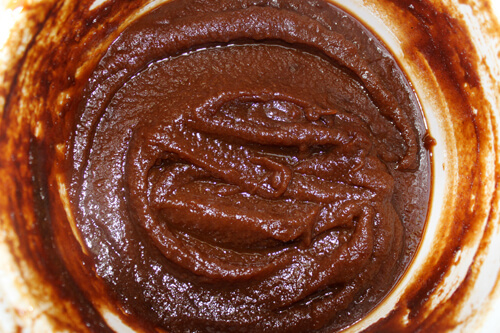 4. An alternate way is to reduce it in a Crockpot. It's actually the only way I make my apple butter now. You can leave it overnight and you don't have to worry about it burning. It takes a bit longer, but it's worth it. So, dig that Crockpot out of the closet or pantry and get cookin'!
Related Articles:
Guilt Free: Summer Fruit Tapioca Recipe (Vegan, Fat-Free & Gluten-Free)
Roasted Garlic Coconut Spread Recipe
Crispy Spiced Garbanzos Recipe & the Blue Zones Connection
Vegan Power Breakfast: Matcha Chia Seed Pudding Recipe
Gluten-Free: Autumn Spice Cupcakes with Coconut Cream Frosting Recipe
Aphrodisiac Salad Recipe & Sexy Fig Vegan Dressing
Sunrise Nori Wraps with Spicy Tahini Drizzle (Vegan & Gluten Free)
12 Fruit-Infused Water Recipes to Stay Healthy & Hydrated
CHEERS! A USDA Organic Cocktail Recipe for the Holidays
5. That's it! You can freeze it, put it in jars as gifts or process it according to food preserving guidelines. If you don't can it, please keep it refrigerated. It'll last 6-8 weeks at least.