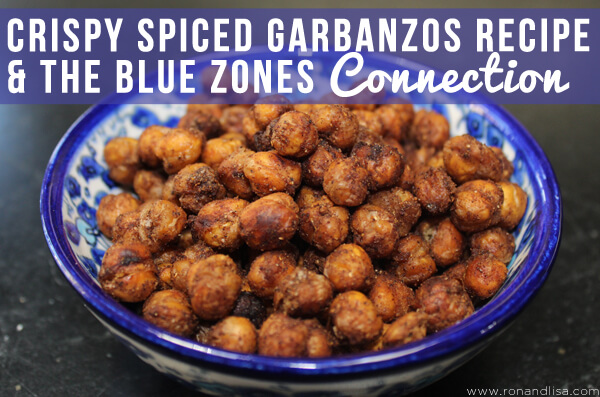 I finally read the book Blue Zones and I've been thinking a lot about it lately. You may already be familiar with this book and the accompanying study. If not, I felt it was important to discuss Blue Zones since it offers an important peek into health in our world today.
What exactly is a Blue Zone?
Blue Zones are regions in the world where people tend to live longer and healthier lives than the world's average. It's not unusual to find people in these regions living up to100 years old and beyond. Experts have identified 5 areas as Blue Zones. These are:
Okinawa, Japan
Sardinia, Italy
Icaria, Greece
Nicoya Peninsula, Costa Rica
Loma Linda, CA
Researcher, Dan Buettner, and his team uncovered a number of factors that help people in these regions live longer and healthier lives which include:
1. Family and placing a real emphasis on time spent together
2. No -or hardly any- smoking
3. Constant moderate physical activity– an ongoing part of life
4. Social engagement – people of all ages are socially active and integrated into their communities
5. Mostly plant based diet with an emphasis on legumes
Obviously, all of the above habits are immensely important, but as a chef, I'm going to focus on the legumes; better known as beans! The legumes that were found most prominently in the blue zone study were lentils, black eyed peas, and garbanzos. Personally, I love them all, but especially garbanzo beans, hence, I wanted to share a healthy recipe I've been making for a few years: Crispy Spiced Garbanzos. Garbanzos are one of the most nutrient-dense beans around. They provide a lot of heart healthy fiber and are antioxidant rich.
This is a really simple recipe that requires just a handful of ingredients. You can change up the spices if you'd like. Chile powder is delicious as is cayenne for some added kick.
Related Articles:
Guilt Free: Summer Fruit Tapioca Recipe (Vegan, Fat-Free & Gluten-Free)
Roasted Garlic Coconut Spread Recipe
Vegan Power Breakfast: Matcha Chia Seed Pudding Recipe
Gluten-Free: Autumn Spice Cupcakes with Coconut Cream Frosting Recipe
Homemade Vegan Apple Butter Recipe
Aphrodisiac Salad Recipe & Sexy Fig Vegan Dressing
Sunrise Nori Wraps with Spicy Tahini Drizzle (Vegan & Gluten Free)
12 Fruit-Infused Water Recipes to Stay Healthy & Hydrated
CHEERS! A USDA Organic Cocktail Recipe for the Holidays
Crispy Spiced Garbanzos Recipe
2 cans unsalted garbanzo beans, drained and rinsed.
2 ½ Tablespoons grapeseed or coconut oil.
1 teaspoon sea salt
½ teaspoon ground pepper
1 Tablespoon garam masala spice blend.
½ teaspoon garlic powder
1. Preheat oven to 400.
2. After draining the garbanzos lay them out on a kitchen towel or paper towels. Pat them dry. You can do this a few hours in advanced or even the night before; just make sure to refrigerate them overnight.
3. Put your dry garbanzos in a medium bowl and mix with all of the remaining ingredients (if using coconut oil, warm slightly to liquefy).
4. Spread the garbanzos out on a parchment lined sheet pan and bake for 40-45 minutes. Stir them a couple times during cooking.
5. Let them cool and enjoy!
These can be eaten right away or stored for later enjoyment. Just be sure to store them airtight – either in a plastic bag or in a sealed jar. These crispy spiced garbanzos are healthy as a snack and even better on a salad! Or, use as a garnish for soups or curries.
I'd love to hear how you enjoy them alone or you favorite way to eat them. Let me know in the comments below.