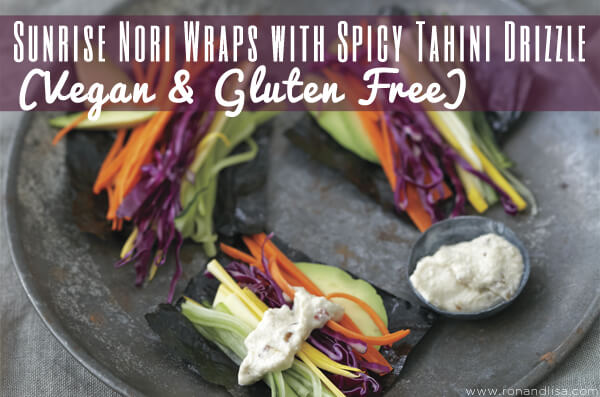 Ron and I are grateful to be part of such an important movement. Every single day we get to help people improve their health via their environmental and lifestyle choices. As you know, we focus on the home and daily toxin exposures. BUT, food is also an important part of the story. Thankfully, we belong to a fabulous community of creative chefs and fabulous foodies! I (Lisa) am getting more comfy in the kitchen every day and am utterly amazed by the creative and healthy dishes these kitchen wizzes create.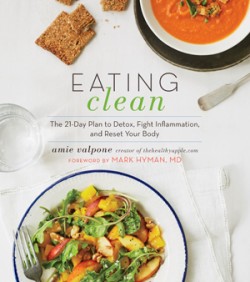 One such gal (who happens to be one of our fave peeps), Amie Valpone of The Healthy Apple, just came out with her brand new cookbook, Eating Clean: The 21-Day Plan to Detox, Fight Inflammation and Reset Your Body! Think you have to give up flavor to eat healthy? THINK. AGAIN. This book outlines the journey of how Amie healed from a decade of chronic illness. It's filled with over 200 detox-approved plant-based recipes FREE of gluten, dairy, soy, refined sugar, eggs, corn and processed ingredients (exactly how Ron & I eat). The best news? The talented and lovely Amie let me choose a special recipe to share with YOU (I hope you love my choice)! I dunno' about you, but my mouth is watering. She definitely had me at tahini (and oh yeah, avocado)! Let us know what you think. You can even share you pics with us online using the hashtag #EatingClean.
Sunrise Nori Wraps with Spicy Tahini Drizzle

Serves 4
If you like California rolls, you'll love these nori wraps (though personally, I think the nori wraps are so much better!). The tahini dressing is truly addictive—you're going to want to dress everything in it—and the cabbage provides a nice crunch. If possible, use a food processor to slice the cabbage so you can get it super thin. Also, make sure the vegetable strips are all the same width and length so that they don't hang over the edges of the nori sheets; this will make rolling up the wraps easier. Use leftover tahini drizzle as a dressing for salads or as a dip for crudités.
Sunrise Nori Wraps
4 nori seaweed sheets ¼ small head red cabbage, very thinly sliced 1 large carrot, peeled and julienned 1 small yellow summer squash, julienned 1 small cucumber, julienned 1 large ripe avocado, pitted, peeled, and sliced 1 recipe Spicy Tahini Drizzle
Related Articles:
Guilt Free: Summer Fruit Tapioca Recipe (Vegan, Fat-Free & Gluten-Free)
Roasted Garlic Coconut Spread Recipe
Crispy Spiced Garbanzos Recipe & the Blue Zones Connection
Vegan Power Breakfast: Matcha Chia Seed Pudding Recipe
Gluten-Free: Autumn Spice Cupcakes with Coconut Cream Frosting Recipe
Homemade Vegan Apple Butter Recipe
Aphrodisiac Salad Recipe & Sexy Fig Vegan Dressing
12 Fruit-Infused Water Recipes to Stay Healthy & Hydrated
CHEERS! A USDA Organic Cocktail Recipe for the Holidays
Spicy Tahini Drizzle 
2 tablespoons freshly squeezed lemon juice
1 ¼ tablespoons chickpea miso paste
1 tablespoon raw tahini
2 medjool dates, pitted
1 garlic clove, minced
¼ teaspoon crushed red pepper flakes
Water, as needed to thin the drizzle
1. Place the nori sheets on a flat surface.
2. Divide the cabbage, carrot, squash, cucumber, and avocado among the sheets.
3. Top each pile of vegetables with a heaping tablespoon of the Spicy Tahini Drizzle, and then roll up the nori sheets into a tube shape.
Make the tahini: Combine all of the ingredients except the water in a blender. Blend, adding water 1 teaspoon at a time as you go, until the mixture becomes a thin sauce.