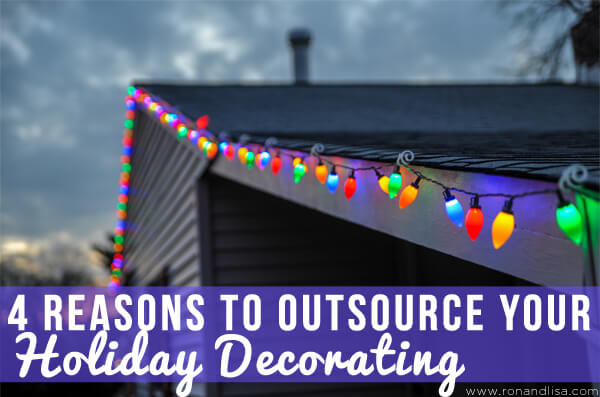 'Tis is the season for good cheer. For many of us, it's also a time for those shimmering, but often dreaded, Christmas lights to be installed. Perhaps you haven't yet found the time to decorate because you've been slammed with holiday baking and shopping or dreaded year-end deadlines at work. If visions of – not sugar plums, but Sparky Griswold – are dancing through your head, you're not alone. You or your spouse may not feel confident, lack the time needed or would just rather not deal with the safety hazards of climbing upon the rooftop to assemble festive lights this year. I think we can agree; rooftop landings are a task best left for Santa.
There is 'light' at the end of this tunnel. You can relinquish your neighborhood guilt, impress your kids and enjoy the twinkle of exterior holiday lights without the hassle, hazard, and fatigue of doing it yourself. To get your house prepped in the holiday spirit, just hire a professional who will hang up the lights for you. He or she will arrive at your home and decorate according to your preferences. Just sit back, sip some eggnog and enjoy. Then, when it comes time for the lights to be taken down, like Christmas elves, the pros will return to complete the job. Here are four reasons to outsource your holiday light installation this year.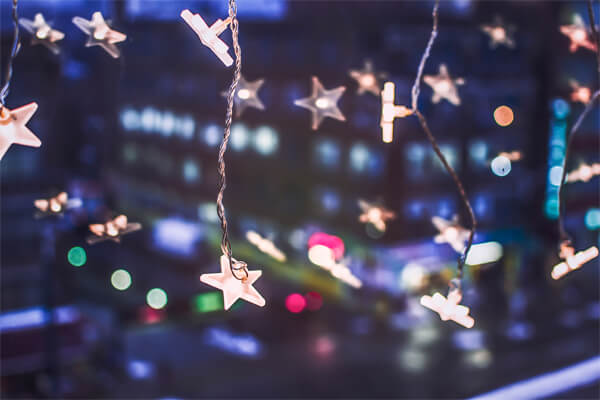 1.) The holidays are time-consuming
Between the added expense decorations, parties, and gifts, you may find yourself working longer hours at the office to compensate. The time that you're not working should be spent with your family watching holiday movies and enjoying delicious food and laughter – not trying to untangle Christmas lights and or fighting to put them up.
2.) Christmas can bring added stress
For most people, trying to be merry is hard when you have to battle with a ball of last year's tangled Christmas lights. You may even find your strings of lights don't work this year and forget about finding the burnt-out bulbs. Conversely, when you outsource someone to install your holiday lights for you, they handle the difficult stuff for you, so you can relax.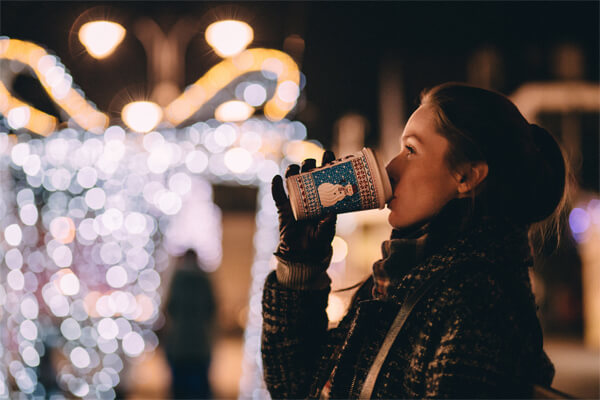 3.) The holidays should be spent enjoying loved ones
This time of year is when families get together and reunite with loved ones that you normally don't see. Whether you're hosting out-of-town guests or throwing a soiree, you want your home to be decorated for all to enjoy. But spending time trying to decorate your home's exterior can create added stress. With Mr. Electric decorating your home, there's little work that you have to do. The hardest part is deciding what kind of lighting you wish to use; whether it's LED or plain strand lights. Perhaps you prefer icicle lights over strand lights. Either way, the paid professional will complete the work and make suggestions on how to incorporate one, or several styles, to best suit your home. Creating a cohesive and aesthetically pleasing home is important to make guests feel warm and welcome.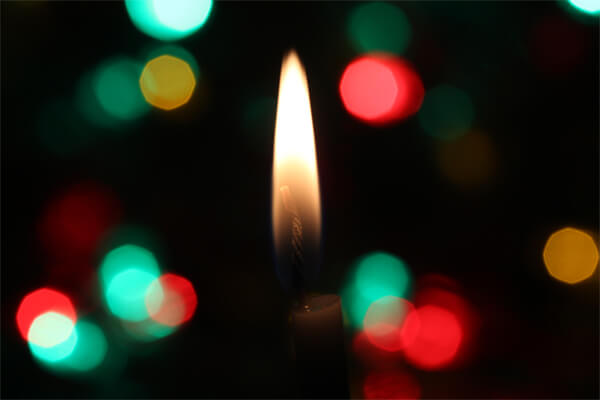 4.) Curb appeal is important all year round
Your home's curb appeal should be considered at all times, not just when selling a home. After all, your house is a reflection of your neighborhood. One poorly decorated home on the block can ruin the beauty and appeal for everyone.
If you're trying to find a way to deck your halls without climbing on a ladder in fear of heights, then hiring a professional may be your answer. You and your family can enjoy the radiance of holiday lights, without sacrificing time, stress or safety.