by The Dabblist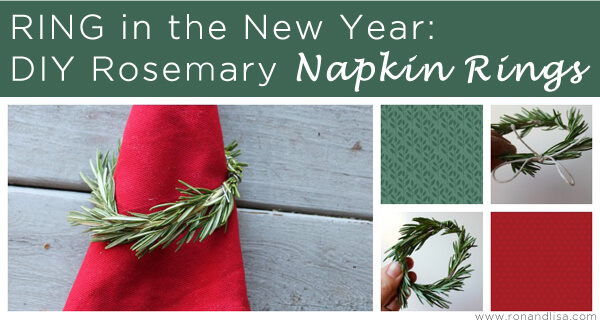 These are simple to make, bring a rustic element to the dinner table, and smell so lovely. *Bonus: they look like mini holiday wreaths!
What you'll need:
* long rosemary sprigs
* floral wire
* scissors
1.)   First, soak your rosemary in water for 5-10 minutes to make them easier to bend (they will likely snap otherwise).
2.)   Then take a sprig (or 2, if they are on the shorter end) and form a circle.
3.)   Secure the ends together using floral wire.  You can cover the floral wire with twine or green floral tape, if you'd like. I just made sure to put the exposed wire behind the napkin so my guests can't see it.
It really is that simple – so cute and a lovely addition to your holiday dinner table with a folded napkin inside of them.