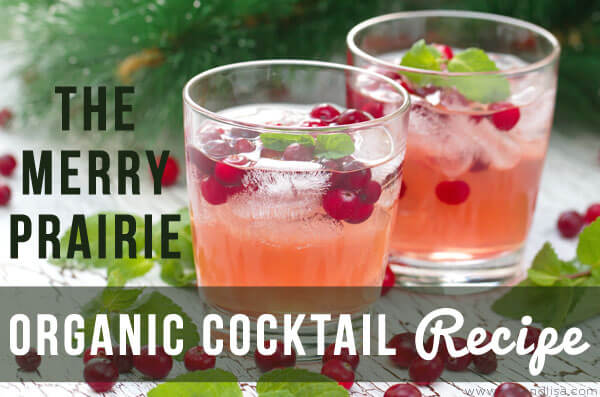 The holidays are such a special time of year to celebrate the gathering of loved ones, while creating lasting memories.
Whether you're planning to ring in the New Year with some quite time at home or painting the town red, you don't have to sacrifice your health. Welcome in 2016 and toast to health and great taste with a 100% certified organic, sophisticated, handcrafted cocktail called the Merry Prairie.
Made with respect from seed to glass, Prairie Organic Spirits is the #1 organic spirit*, offering 100% certified organic vodka, cucumber-flavored organic vodka and organic gin, which are made from single vintage organic corn grown on a handful of family-owned and operated Minnesota farms. Each bottle of Prairie Organic Spirits takes three years of meticulous work and provides an elevated cocktail experience that we can all raise a glass to this holiday season. Enjoy the Merry Prairie recipe courtesy of St. Louis mixologist, Dustin Parres. For a non-alcoholic version, enjoy the Merry Prairie Mocktail (minus the vodka and substitute a few drops of peppermint essential oil for the mint liquor). Top it off with a glass straw from Simply Straws for a sustainable garnish!
*According to the Nielsen 52 Week Sales Dollars Total US week ending 5-25-15
The Merry Prairie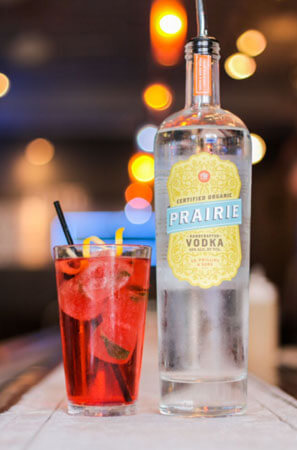 2 oz Prairie Organic Vodka
2 oz White Cranberry Juice
2 oz Club Soda
¼ oz Mint Liqueur
3-5 Cranberry and mint infused Ice Cubes
Lemon Twist for Garnish
1. In a pint glass with regular ice, combine Prairie Organic Vodka, white cranberry juice, and mint liqueur.
2. Shake and strain into pint glass of cranberry and mint ice cubes.
3. Top with club soda.
4. Garnish with a lemon twist.
For the ice cubes, simply place one cranberry and shredded mint leaves in an ice tray fill with water, and let freeze completely.
Remeber to drink responsibly! Holiday toasts can turn tragic if you underestimate the effects of alcohol Learn more at: www.RethinkingDrinking.niaaa.gov