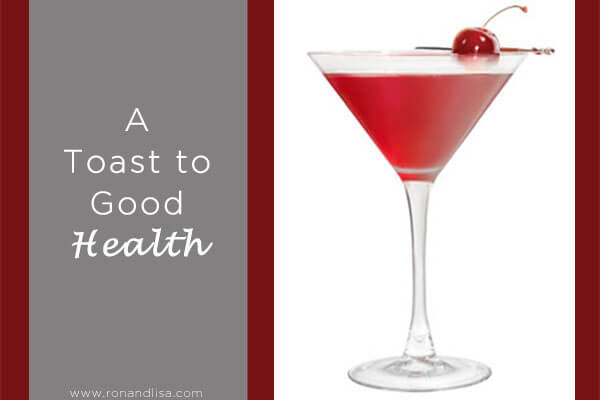 Ringing in the New Year doesn't have to take its toll on you and the environment.  Vodka is created by fermenting and then distilling the simple sugars from a mash of pale grain or vegetal matter. Did you know rye and wheat are the classic grains for making vodka? VeeV, the wheat-based vodka, is infused with 100% all-natural ingredients including Acai and is a certified carbon-neutral company. Still not green enough? VeeV even donates $1 per bottle sold to the Brazilian rain forest.
Antioxidant Apple Martini
2 ounces VeeV Açaí Spirit
¾ ounce apple cider or juice
¾ ounce POM juice or cranberry juice
½ ounce maple syrup or agave nectar
Squeeze of fresh lemon
Brandied cherry, for garnish
Shake all ingredients well with ice and strain into a chilled martini glass. Garnish with the brandied cherry.
Did You Know? Due to its' alcohol content there are numerous recipes utilizing vodka for cleaning jewelry, making insect repellant spray and scrubbing away bathroom mildew.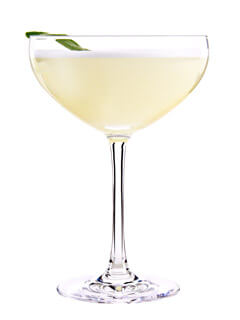 Sage Advice
2 ounces VeeV Açaí Spirit
1 ounce fresh lime juice
1 ounce simple syrup
5 sage leaves
Shake all ingredients well with ice and strain into a chilled cocktail glass. Garnish with floating sage leaf.
To purchase VeeV for your holiday celebration, use VeeV's Zip Code locator to find your nearest retail store.
One resolution I have made, and try always to keep is this: To rise above the little things.
~ John Burroughs
We will open the book. Its pages are blank. We are going to put words on them ourselves. The book is called Opportunity and its first chapter is New Year's Day.
~ Edith Lovejoy Pierce