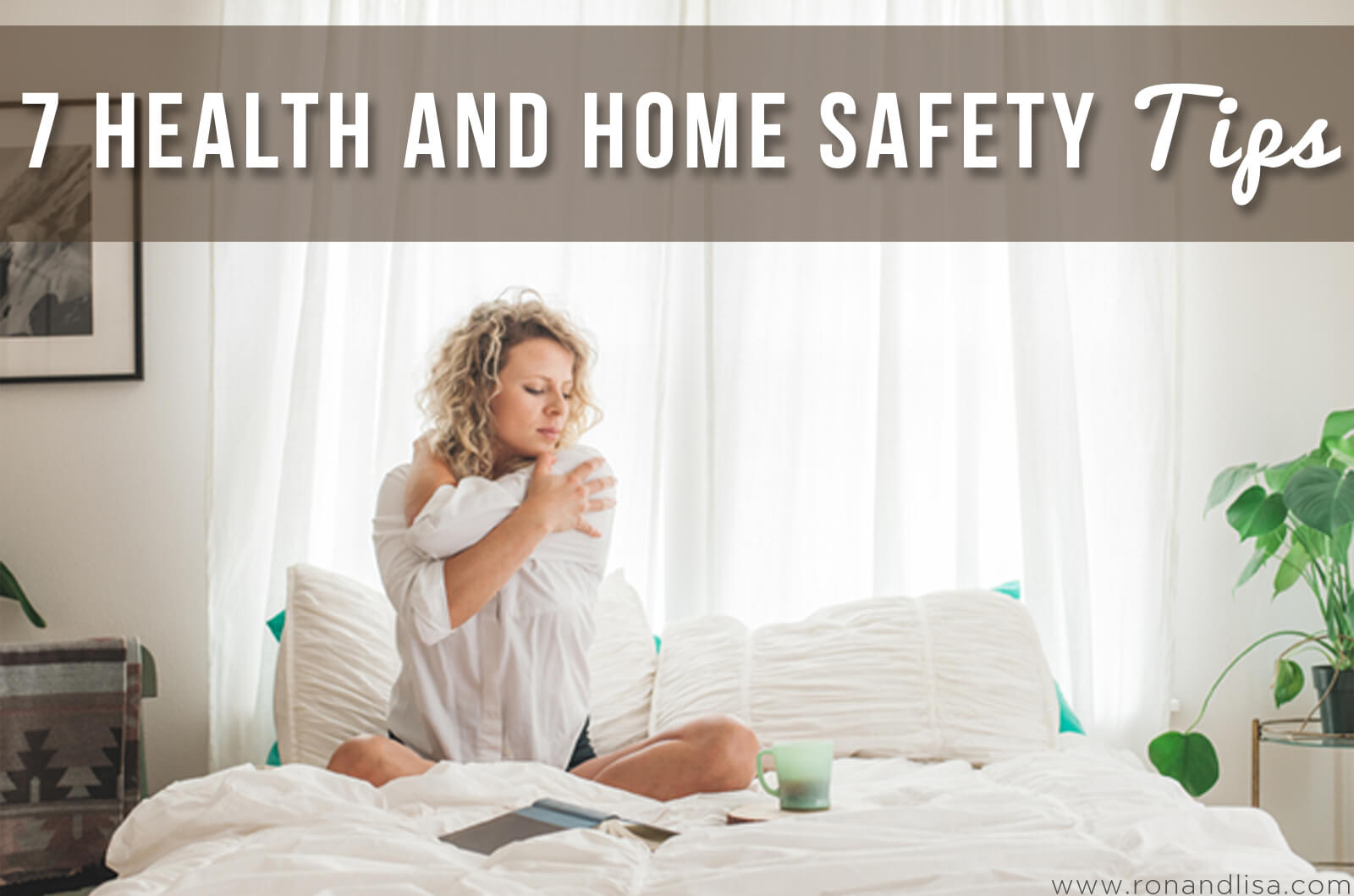 Home is where the heart is, but it can also be where dangers silently lurk. It's imperative you, your family and your pets steer clear of hidden dangers posed from even the most common household items. There are several things you can do to protect yourself and your loved ones. Review the safety of your home to identify immediate problems that need to be fixed and address this right away. Here are seven steps to get started on creating a safer home.
1. Bedroom Fire Safety
When you consider the bedroom, a comfortable mattress or cozy surroundings probably come to mind, however, the bedroom can pose hidden hazards. Many fires occur in the bedroom from lit cigarettes, burning candles left unattended or portable heaters being knocked over in the cold winter months.
Keeping the floor and pathways clear in the event of a fire is a great step towards safety. In case an accident occurs, you'll be able to get out safely. Fires and burns are a frequent cause of injury and death in the home. Most of these fires start during the night when you are asleep and are unable to take action.
2. Choose Cleaning Supplies Wisely
Selecting the best supplies to clean your entire home is important. Many toxic cleaning products, while powerful, leave a chemical film behind. Kids can easily end up ingesting chemical residues left behind on floors or surfaces. Small children put their fingers on everything, which often goes directly into their mouths.
If you are seeking high-quality cleaners that won't leave toxic deposits around your home, there are many green products on the market that are safe and cost-effective. Many of these products also minimize allergic reactions and are safer for the environment.
3. Avoid Electricity Dangers
Your home is full of outlets to plug in your various electronic devices. These outlets are a source of danger in the home. Small children stick their fingers in outlets and accidents with water or other items like small toys getting stuck in them are common. There are outlet plugs that cover the outlets to prevent injury and shocks from happening. These covers also keep little fingers out of the outlet.
4. Secure Medicine and Cleaning Supply Cabinets
Keeping your home clean is a great, proactive to stay healthy by avoiding germs and bacteria, but what you do with those materials after you finished using them is equally as important. According to the National Safety Council, poisoning is the number one thing on the list of hazards in your home. Poisoning death extends beyond your child ingesting a detergent pod; they also include prescription drug overdoses.
Secure all medications behind locks so little ones in the home can't accidentally access them. Secured medicines should include prescriptions from the doctor as well as over the counter remedies. A medicine cabinet or box that locks is a great way to keep them safe. You can also place a latch on the cupboard where you store cleaning supplies to keep young children and pets from getting in.
5. Nighttime Lighting
Accidental falls are a common way people get injured in their own homes. Make sure all of your rooms have proper lighting. With proper lighting, you won't trip over, say, a toy or cord on the floor. You can make your home even safer by having hallway lights on a timer that turns on near the floor so you won't trip at night. Night lights and sensors also make it easier to head for the bathroom or kitchen in the middle of the night. Finally, make sure electrical cords and clutter are not in pathways where people walk as these can cause unexpected accidents.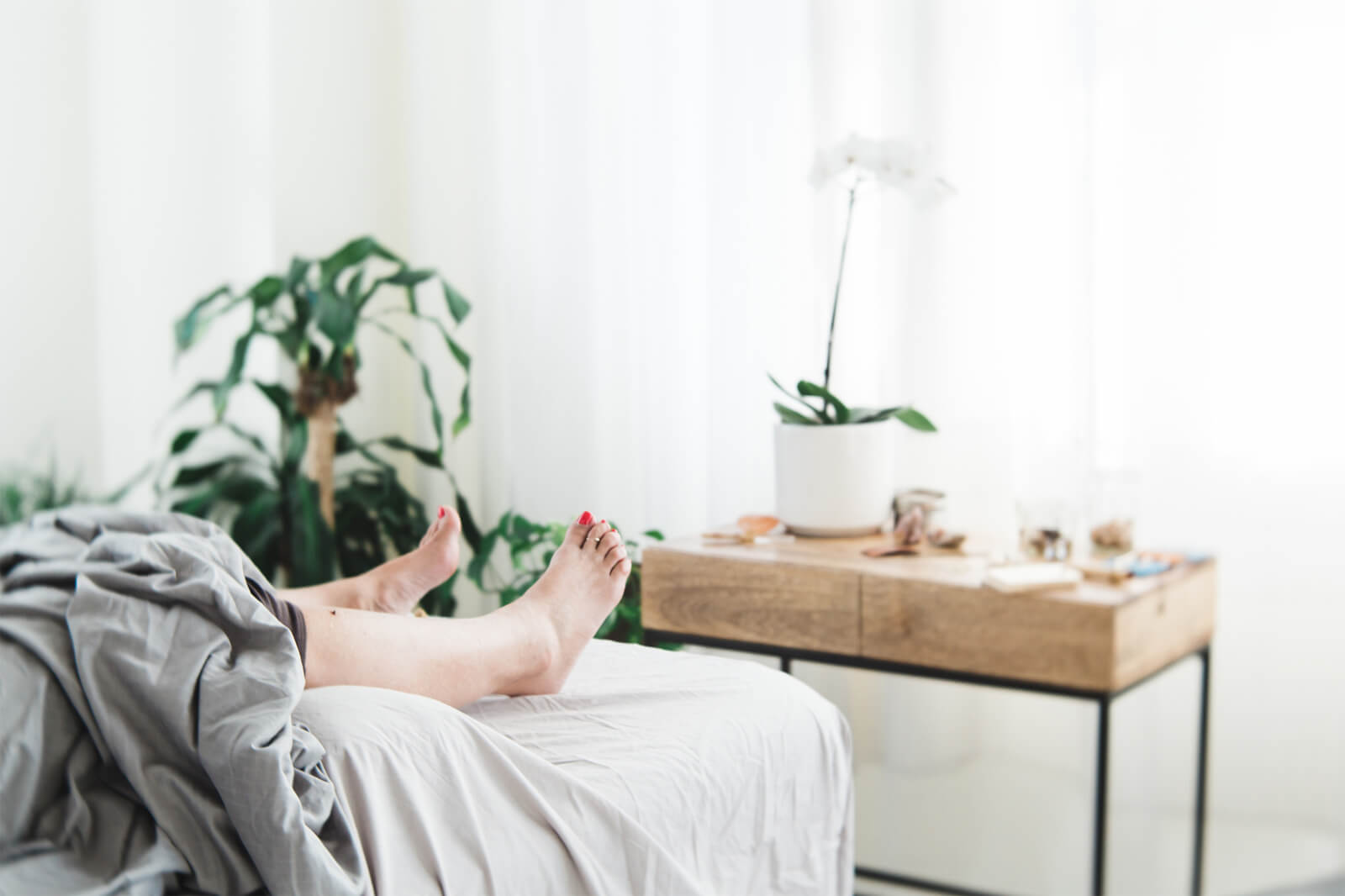 6. Securing Doors and Windows
Home safety extends to assuring your home is safe from outside intrusion. You can retrofit the doors and windows with metal latches to prevent your home from forced entry. Adding additional locks or door jams to your front and back doors will create extra peace of mind knowing your home is secure.
Installing a deadbolt, a porch sensor light and a security peephole are great ways to deter forced entry. You will know who is at your door, and the deadbolt and light will keep out potential intruders – especially if you're away from home.
7. Security System
Implementing a home security system one of the best ways to keep unwanted intruders from entering your home. When the alarm sounds, the authorities receive a message of the break-in and act swiftly on your behalf while also creating an environment the intruder does not want to stay in.
Proper home safety starts with a complete assessment of every room in your home. As you look around for potential problem areas, you'll likely find problems you weren't aware of or just haven't taken the time to address. Remember, your family will grow and change, so age-appropriate safety should be added early before it's too late.