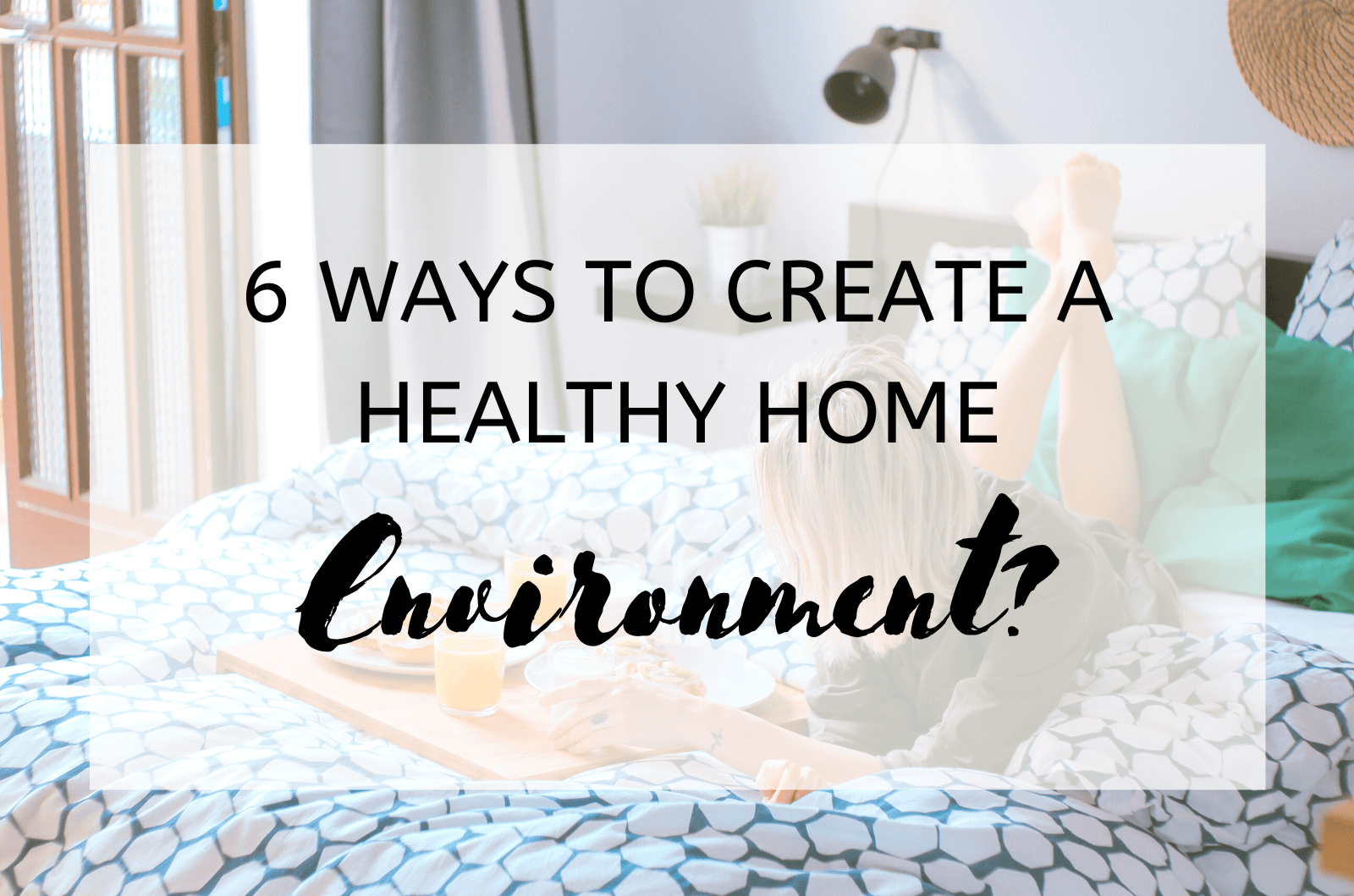 Maintaining a healthy home isn't always easy since there are numerous ways for a home to become unsafe or unhealthy. With just a few steps you can get your home closer to your ideal health standards. These six steps will help you navigate through the uncertainty.
1. Add a Humidifier
A humidifier is a great way to maintain the optimal moisture between 40 and 60 percent relative humidity in your home. A humidifier will battle the dryness that accompanies the winter months, keeping you healthy, happy, and germ-free. Plus, humidifiers significantly reduce the number of germs in the air by adding moisture to it; some warm mist versions can kill up to 99% of bacteria that is present in the air. You can even get a humidifier with a tray for essential oils. This way you can diffuse the oils and enjoy the fresh scents.
2. Choose Toxin-Tree Products
To help maintain a healthy home environment, you'll need toxin-free products aimed to help you live cleaner and safer. Cleancult, for example, offers personal cleaning products like liquid hand soaps and bar soaps. They also have household cleaning items such as dishwashing detergent, laundry soap, and household cleaners. Since these products use coconut-powered CocoClean technology, they are non-toxic, plant-based, and biodegradable; meaning you'll enjoy a clean home without the health risks.
3. Cut out Bad Habits
If calming your mind and relaxing at the top of your list of health goals, consider the positive effects of cannabidiol, or CBD. CBD oil has been scientifically proven to provide a sensation of calm, and if you or any of your family members need to feel more at ease, this is a great solution. High-quality oil tinctures are made with the best ingredients; some companies even offer CBD oil for cats and dogs, meaning the whole family can reap the health benefits.

4. Limit Screen Time
To keep your eye health strong and optimal, it is wise to limit your screen time. In today's world, we are looking at screens at almost every waking moment. It is important to reduce this exposure whenever possible. It is recommended to stop cell phone usage at least an hour before bedtime, that way your mind can relax. By making small changes to your screen usage and focusing on other aspects of your life, you can start to live a healthier, more active lifestyle.

5. Organize Your Spaces
Being healthy isn't limited to just physical health, it is also vital to be conscious of your mental health. There are numerous options to assure you're keeping your mental health at the forefront. One way is by making sure your spaces are clean and clutter-free. When there aren't messes to look at, you'll feel more at ease. Plus, when everything has a designated place, you won't feel frustrated trying to locate a missing item. It's best to start small. This way you won't become overwhelmed and defeated too early. As you conquer a small section of your home, you'll get one step closer to being clutter-free and clearer headed.
6. Work on Communication
Communication may seem like it doesn't pertain to your healthy home environment, but it can help immensely. Having proper communication at home helps to relieve unnecessary stressors, which in turn will make you feel better physically and mentally. Good dialogue also will help the rest of your family be heard. Start by thinking about what parts of your communication you'd like to improve and have your family do the same. You can all sit down to discuss improvements that need to be made. If you're having a hard time figuring out where to start, seek communications podcasts that you can listen to as a family.
Make sure during the process of cultivating a healthy home that you are focusing on what works best for you and your family's needs. Before you know it, you will be happier and healthier together.