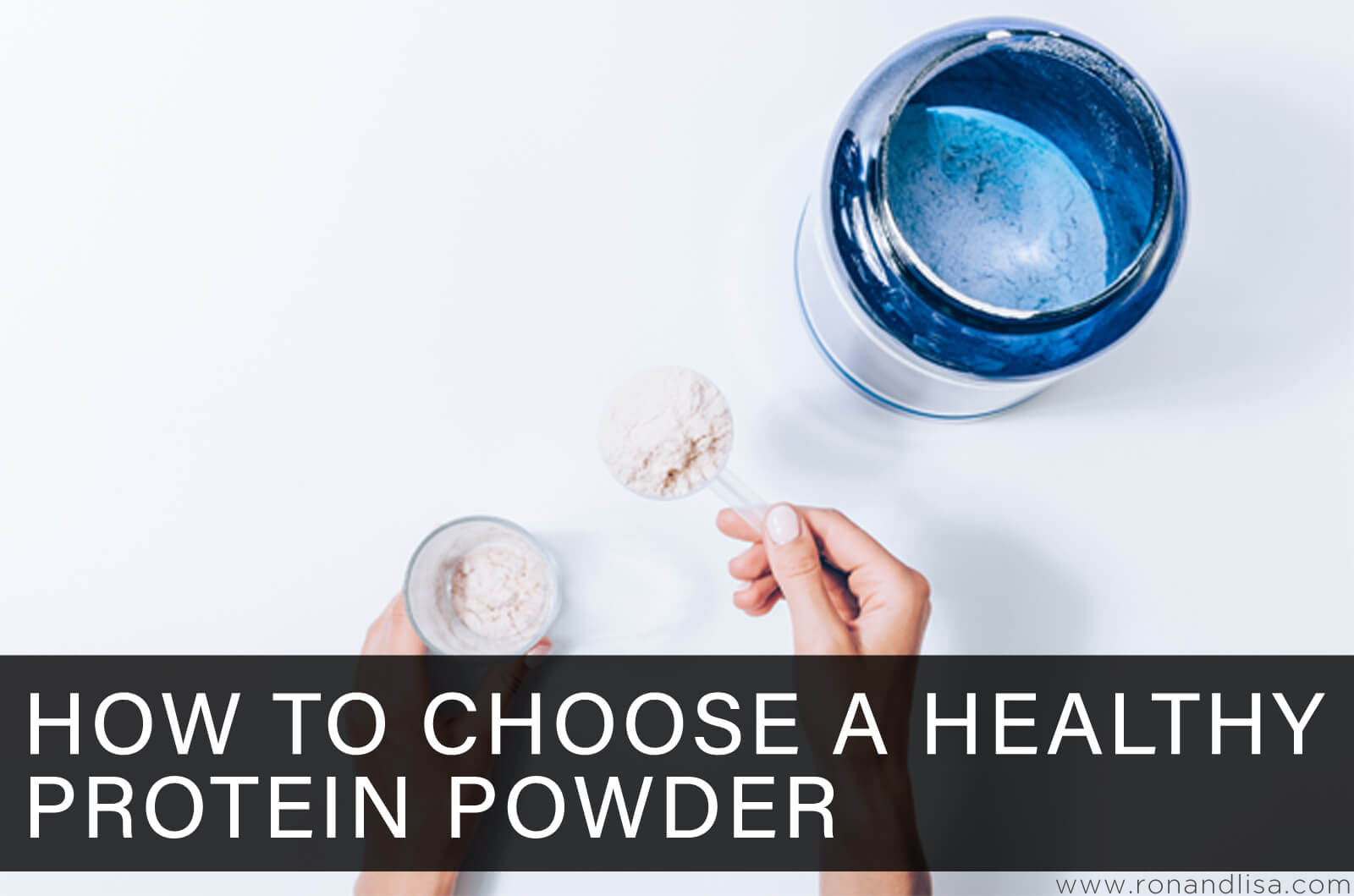 Choosing a protein powder can be a confusing process. There are so many different types and brands of protein, with different flavors and tempting additives. It can take a while to find one that tastes good, digests easily, and doesn't break the bank. It's even more difficult to sift through all of the protein powders on the market to find the ones with the best ingredients.
Once you decide the best type of protein for your needs, it's really important to spend time choosing the cleanest and healthiest protein powder. Many products contain a laundry list of unnecessary ingredients that could possibly do more harm than good. Some common additives come with appealing claims that actually have no science behind them at all.
If you're on the hunt for a new protein powder, or you're not sure if the one you're using is the cleanest option, it's time to take a closer look. Use this guide if you're not sure where to start.
Why use protein powder?
First, think about why you're using protein powder. Most people consume enough protein from food, so knowing if you truly need a protein supplement and how it can benefit your goals will help you choose the best type. Some common reasons to use protein powder include:
To build muscle mass
To lose weight
To improve athletic performance
To optimize general nutrition
For recovery after surgery
It's simple for most people to get enough protein from foods. However, protein powder is usually more convenient than protein from food because it is portable and easy to prepare. It's nice to easily throw a shake together on busy days. Protein powder is also absorbed more quickly, which may help build lean muscle mass in combination with weight training.
Choose the best type of protein powder for your goals

Your personal goals should be the starting point for choosing a protein powder. If you don't have diet restrictions, you'll likely choose a whey or casein protein powder. Whey and casein are both derived from milk.
Whey protein is the most popular type of protein powder because it is high in amino acids that help with muscle growth and recovery.
Casein is digested more slowly than whey, which may be more effective for weight loss.
Plant-based protein powders are growing in popularity.
The biggest difference between animal-based protein and plant-based protein is the number of essential amino acids they provide. Animal-based protein contains all 9 essential amino acids, which means it is already a complete protein that your body can use. Plant-based proteins however often lack one or several essential amino acids, which can cause your body to use this protein less efficiently unless you consume the missing essential amino acids from other sources.
Protein powder options to fit a variety of dietary needs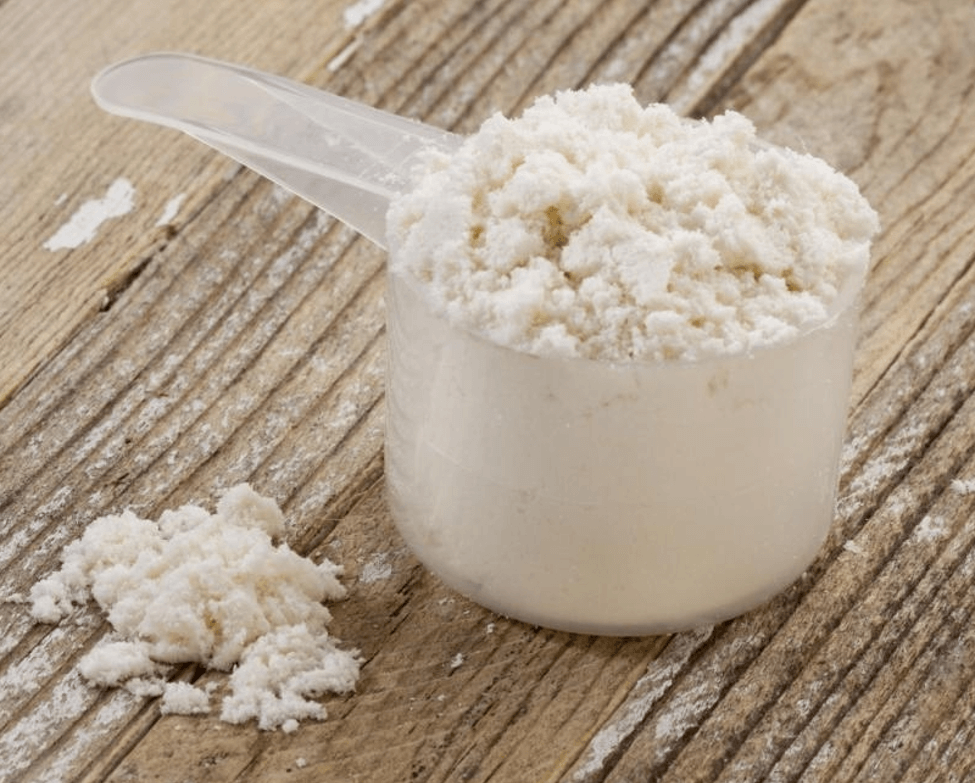 Egg protein – good for people who cannot tolerate or choose not to consume dairy. Egg protein is usually made from egg whites and is easily digested. However, egg white powder is low in fat (because the yolk isn't used) and this type of protein may not keep you full as long as other types of protein.
Rice protein – a completely plant-based option that is also gluten-free and soy-free. Some brown rice protein powders may not contain all 9 essential amino acids.
Pea protein – one of the most popular vegan protein powders. Pea protein is usually made from yellow split peas, which are high in fiber and contain at least 8 of the 9 essential amino acids.
Hemp protein – another plant-based option that is becoming more popular. Hemp protein is easily digested but is not considered a complete protein.
Collagen – stimulates more collagen production, which may help with muscle growth and function. Collagen powder is tasteless, and may also benefit skin, hair, and nails.
5 protein powder ingredients to avoid
It's important to know exactly what you're putting into your body. Get familiar with reading nutrition labels and ingredient lists when you're shopping for all foods and supplements. Specifically, protein powder may contain unwanted and potentially harmful ingredients. These ingredients are sometimes hidden to the untrained eye.
Added sugar and artificial sweeteners – some protein powders contain a ton of added sugar, which directly contradicts using protein powder to lose weight or build lean muscle. Sugar adds calories and inhibits fat loss. Some artificial sweeteners, like Splenda, NutraSweet and Equal may pose a problem as well. First, artificial sweeteners are hard to digest. Furthermore, they have been shown to disrupt healthy gut bacteria, causing bloating, headaches and reflux. Altered gut bacteria have also been linked to weight gain and inflammation.
Hydrogenated oils – some companies add vegetable oils to protein powders so the shake has a creamy texture. However, hydrogenated oils are most commonly trans fats, which are extremely harmful to the cardiovascular system.
Fillers – many less expensive protein powders add fillers to bulk up the product. Common fillers include milk solids, dextrin, and maltodextrin, thickeners and gums. Fillers may cause issues with digestion, leading to gas, bloating or diarrhea. Dextrins carry a high glycemic load, which has been linked to increased fat storage.
Dyes – simply put, dyes are chemicals. They have been linked with cognitive dysfunction and behavioral issues in children. They have also been linked to cancer. Several commonly used dyes are even banned in other countries.
Heavy metals – heavy metals have been linked to cancer and other serious health conditions. They accumulate in the body and influence hormones and promote free radical development. A 2018 report by the Clean Label Project surveyed 134 protein powders for 130 types of toxins, and the results were shocking. Many of the tested protein powders contained heavy metals like lead, arsenic, and mercury. Some also contained pesticides and other contaminants. Some protein powders contained levels much higher than the legal limit of these dangerous chemicals. These chemicals usually find their way into protein powder through poor manufacturing or polluted farmland.
Choose protein powder made with whole, simple ingredients
Clean, healthy protein powder will have a short list of simple, whole ingredients. Vitamins and minerals may be added, but anything outside of that is likely a filler or unwanted chemical. For optimal nutritional value, choose grass-fed whey or protein, or plant-based powders made with non-GMO ingredients. If you prefer a flavored protein powder, look for natural sweeteners like coconut sugar or monk fruit.
This post was sponsored. All thoughts and opinions are our own.