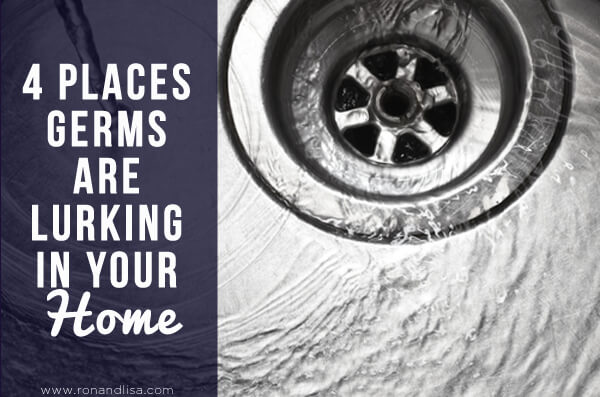 While much focus has been put on the perils of outdoor pollution, the dangers of poor indoor air quality are of even greater importance. If you find yourself with frequent headaches, allergies and lingering illness – check your house for the culprit and get it taken care of as soon as possible for your own sake as well as the health of the environment. Start with these four possible culprits where germs could be lurking in your home:
1.) Heating & Cooling Systems
The perfect breeding ground for mold, bacteria, viruses and other allergens lies within the walls and ceilings of your own home—your heating and cooling system. Health concerns created from poorly maintained HVAC (heating, ventilation and air conditioning) systems include eye and skin irritation, headache, fatigue and other serious respiratory system issues.
If you're having these symptoms and/or smell a musty, stale AC smell, it's time address the problem. To avoid getting sick from harmful germs blowing out of your air ducts, hire a professional to come in and clean them, and schedule an AC-unit inspection each year, as well. Installing a whole-home dehumidifier can also help.
2.) The Roof
Chronic sickness can be triggered by a seemingly simple roof leak. Roofs are meant to last between 20 and 30 years. Over time, a lack of maintenance and weather damage will slowly wear it down. What many people don't understand is that a leaky roof isn't just structural; it's a health risk for everyone living in the house. The potential growth of mold and mildew from a leaky roof is of concern because almost every part of your home is vulnerable. Mold can travel down into the HVAC system, through to the wood framing, into the drywall and end up in the floor coverings. The EPA warns against mold as it can lead to serious health problems.
If you have a leak or feel it's time to replace the roof, look for companies that offer installation of replacement roofs made of materials with advanced technology guaranteed to last a lifetime.
3.) Bedroom Mattress & Furniture
Dust mites love a big comfortable mattress or couch in which to cohabit. Our bodies give dust mites the moisture and dead skin cells they thrive on, so anywhere you dwell for an extended period of time is going to have more dust mites lingering about. These microscopic bugs trigger allergies and asthma, creating a hostile environment for sufferers.
Wash your sheets on a consistent basis, vacuum with a HEPA and dust weekly to rid furniture, carpets, mattresses and drapes of dust mites. We recommend buying an organic mattress barrier cover that is specifically designed to keep dust mites from getting too comfortable inside your mattress seams.
4.) Kitchen Sink
Did you know your toilet bowl might be harboring less germs than your kitchen sink? Research published in the Journal of Applied Microbiology suggests it does. In fact, the sink is home to 100,000 bacteria per square centimeter. E. coli and salmonella germs stick to the sides of the sink, on the faucet and in the moist drain waiting for you to touch them and rub your eyes.
Clean your sinks, especially the drain to the garbage disposal, with a scour pad and a 1/4-cup vinegar/one quart water mixture a few times a week.