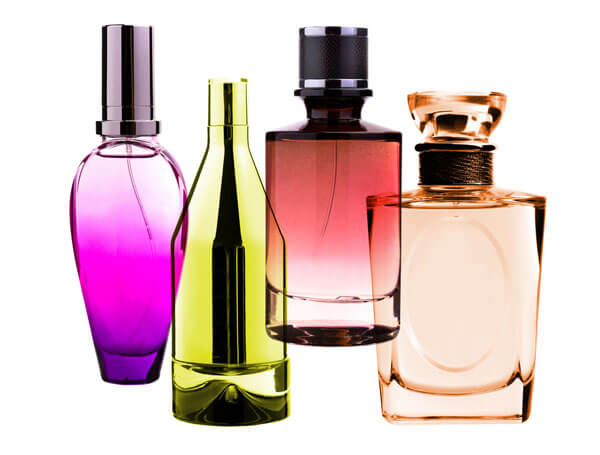 The ingredient "Fragrance" is not exactly a bed of roses.  Rather, it is a catch-all term for a cocktail consisting of up to hundreds of toxic ingredients.  This dangerous, synthetic cocktail can be found in the majority of the products we use (and trust) on a daily basis.  Ava Anderson, Founder of Ava Anderson Non Toxic, reveals what's so stinky about fragrance and more importantly – what to look for, what to avoid and healthier alternatives.
What is "fragrance?" More than 95% of the chemicals in synthetic fragrance are derived from petrochemicals.  These chemicals include: benzene derivatives; aldehydes; phthalates; and many other known toxins that are capable of causing cancer, birth defects, nervous system disorders and allergies – some of which are cited on the Environmental Protection Agency's (EPA) hazardous waste list.  Can I tempt you with some Eau du Exxon?  I didn't think so.
Where is it found? In the US, there is one overriding rule for cosmetics and personal care products: manufacturers must list every ingredient on the product or package.  HOWEVER, these manufacturers can legally HIDE hundreds of ingredients in the one word "fragrance" without revealing what those ingredients are.  Seriously, they can conceal as many ingredients as they want behind this one word – it's referred to as a "trade secret" in the industry.  It's a loophole big enough to drive a fuel truck though and, actually, it is only a secret to the American public because I can send any product to our chemists who will (for a very modest fee) tell me exactly what is in there.
How do I avoid fragrance?  Many of us work hard to make good choices by eating healthy and exercising. We read nutrition labels, but how many read the labels of our bottles, tubes and jars?   A majority of personal care products for men, women and children contain "fragrance".  One hundred percent of the ingredients in "fragrance" are absorbed into the bloodstream directly though the skin. My advice? Avoid ALL products with the ingredient "fragrance" on the label; including perfumes, colognes, after-shaves, personal-care products, air fresheners, candles, etc.  However, be careful about fragrance-free or unscented labeled products that use "masking" agents to cover up the original fragrance.  These are doubly toxic and doubly deceiving!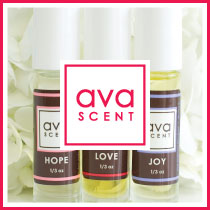 Why should I avoid it?  Environmental Working Group (EWG) researchers found more than 75% of products with the ingredient "fragrance" contained phthalates (THAL ates) which have been shown to disrupt hormone activity, reduce sperm counts and have been linked to liver and breast cancer.  Additionally, studies by Dr. Philip J. Landrigan of the Mount Sinai Medical Center inNew York, links phthalate exposure with autism, ADHD and neurological disorders.
How did this happen? Many countries have banned phthalates (The European Union, Canada, South Korea, Japan and even China).  The US, however, has not.  Our U.S. government demands a high level of proof of harm that many say is simply impossible to reach.  The EPA is slow to react and has only banned a few chemicals in its history; allowing millions more to be used without safety testing (despite numerous studies that indicate harmful implications).
Bottom line: "Fragrance" is at the top of my "no-no" list.  If manufacturers are not willing to list ALL of their ingredients on the label, it is a deal breaker for me. I hope it is for you, too.
Related Article:
Shhhh! The Fragrance Industry: SECRETS Revealed
Frizz Free Can Be Flat-Out Dangerous!
A Day in the Life of Lisa: Discover My Daily Green Product Routine!
The Most Dangerous Chemicals in Your Beauty Products
A Day in the Life of Lisa: My Green Product Routine – Part II
A Day in the Life of Lisa: My GREEN Product Routine – Part III
DIY Peppermint Lip Balm Recipe
7 Nontoxic Perfume & Fragrance Alternatives
Pinkwashing: A Growing Concern
PARABENS: Hidden Health Hazards in Your Hygiene Routine
DEODORANT DANGERS: Ingredients to Lose & Those to Choose
Try Instead: AvaSCENT for a perfume.  We have 3 rollerball essential oil blends – Hope, Love & Joy. I HOPE you will take this message to heart.  Together, we can change our world!  And, for a limited time, you can enter to WIN $320.00 worth of our non-toxic kits for your HOME, BODY, SKIN & BABY.  Enter HERE!
Guest blogger,  Ava Anderson, founded Ava Anderson Non Toxic with the support of her family after learning about the dangers of toxic chemicals in personal care products. Her goal is to share this message in every family room in this country, and provide safe, organic and natural products without harmful chemicals for humans and the environment.  She now has many product categories for men, women and children – avaSKIN, avaBODY, avaHAIR, avaSUN, avaBABY, avaSCENTS, avaFACE and avaHOME!   Learn more about Ava and visit her company online HERE!