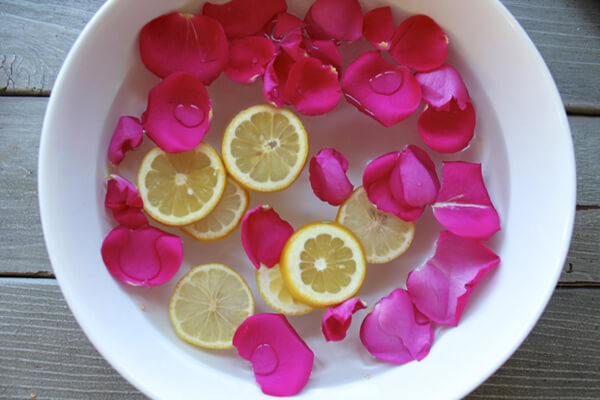 Hi New Friends! Becca here, from The Dabblist. I blog about recipes, DIY tutorials, life hacks and all around inspiration to create a happy and healthy life.
Today, I invite you to take a moment for some self-care. Just 20 minutes for a simple, homemade indulgence.  All you need is to take some deep, cleansing breaths and grab a bowl of warm water and nature's best spa remedies.
This foot scrub and soak ritual are both something you can easily create in your home using ingredients found in the kitchen.
Related Articles:
Shhhh! The Fragrance Industry: SECRETS Revealed
Frizz Free Can Be Flat-Out Dangerous!
A Day in the Life of Lisa: Discover My Daily Green Product Routine!
The Most Dangerous Chemicals in Your Beauty Products
A Day in the Life of Lisa: My Green Product Routine – Part II
A Day in the Life of Lisa: My GREEN Product Routine – Part III
DIY Peppermint Lip Balm Recipe
7 Nontoxic Perfume & Fragrance Alternatives
Pinkwashing: A Growing Concern
PARABENS: Hidden Health Hazards in Your Hygiene Routine
DEODORANT DANGERS: Ingredients to Lose & Those to Choose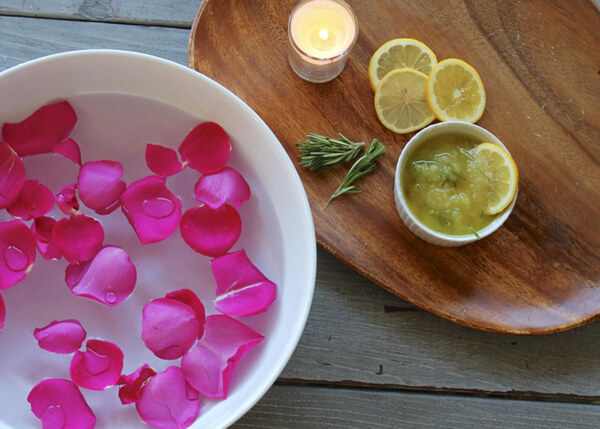 Lemon Rosemary Foot Soak 
Combine 4 tablespoons brown sugar with 4 tablespoons olive oil in a small bowl.
Add in the juice from half a lemon and 1-2 sprigs of rosemary, chopped up.
Fill a bowl with warm water, adding in rose petals and lemon slices.
Place your feet in the warm water and massage with the homemade scrub.
Like this tutorial? You can find more beauty recipes and wellness DIYs on The Dabblist. I wish you all a beautiful week, and hope you can find a moment to care for yourself soon.