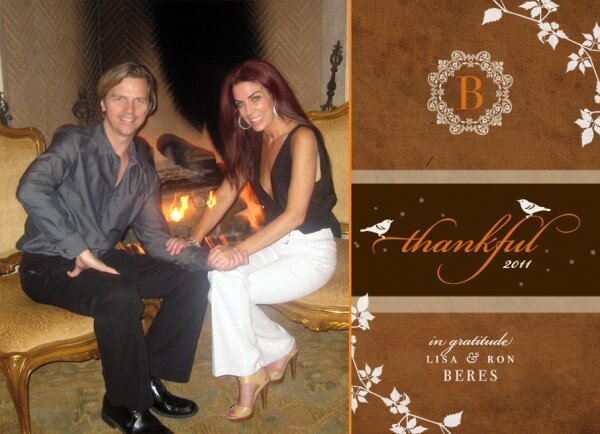 After discovering this definition of thanks·giv·ing:
n. 1. An act of giving thanks; an expression of gratitude, especially to God,
we take this opportunity to express our heartfelt gratitude to YOU!  We honor all that we appreciate this year and always!  Thank you our readers, the amazing eco-companies we work with, the supporters of our book: Just GREEN It! and most of all, to God and the universe for allowing us to continue our journey of creating healthy homes across the world – one nest at a time!
If the only prayer you said in your whole life was, "thank you,"
that would suffice. ~ Meister Eckhart
Because the holidays are a time to express thankfulness, we chose this year to send a Thanksgiving card.  Once again, we sought the help of our fabulous friends at Nesting Shoppe to make our beautiful cards all printed on 100% Eco Recycled Paper.
Wishing you health, love, peace and joy!