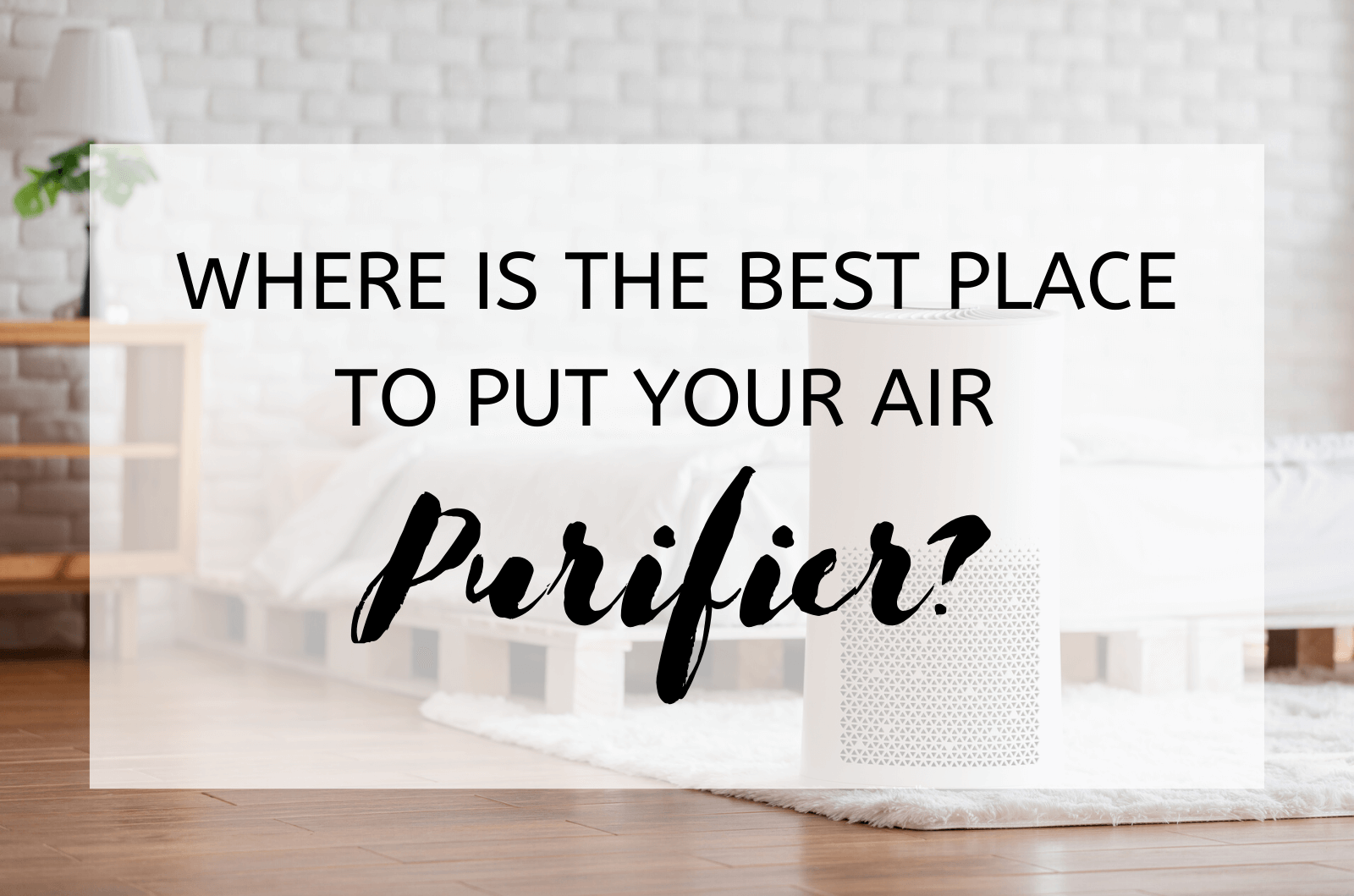 Air purifiers help purify and sterilize the air we breathe inside our homes. Get to know the best places to put your purifier to get the most out of it.
Do you have an air purifier in your home? Congratulations, you have taken one of the most overlooked steps in healthy living. Air purifiers are exactly that; they help purify the air we breathe, cleansing it from pollutants and allergens.
Much has been said about how important air purifiers are for our health. But did you know the results of two identical air purifiers, placed in the same room, will vary at different positions?
It all boils down to where you place your air purifier. Figuring out the best location for an air purifier might be daunting at first. However, once you know the strategic location to put it, you'll get better results, hence better quality air.
In essence, you can easily increase the efficiency of an air purifier by over 20% if you place it correctly.
But where is the best place to put your air purifier in the house? Regardless of the brand and size of the air purifier, there are a few golden rules to follow. This post highlights the best places to put your purifier to get maximum benefits.
Before getting started, you need to consider where in the room:
Has the biggest concentration of pollutants: dust, dirt, smoke, mold spores, etc.
Has the most indoor airflow: go for open spaces that receive the highest amount of airflow.
5 Best Places to Put Your Air Purifier
Get the most out of your air purifier by placing it strategically in the house with these five tips:
1. Place it near the worst air pollutants
The best place to put your air purifier is where there is the highest concentration of pollutants. Although it would be more straightforward if you had an air quality specialist to determine where the contaminants are in abundance, you can still use your senses to know.
Your eyes: contaminants such as smoke and mold are visible. Place your air purifier at its source.
Your nose: some pollutants will bring out an odor that you can tell the direction it is coming from. You can make your house a smoke-free zone even with a smoker in your midst, thanks to air purifiers.
Allergic reactions: do you mostly get allergic reactions when in a particular room or space and don't get such in other rooms? Then that's where you need to place your air purifier. One of the best ways to tell this is to identify the rooms where you sneeze the most. Furthermore, you should identify the rooms where your family members with conditions like asthma experience attacks or difficulty breathing in severe cases.
2. Put it in places with the highest airflow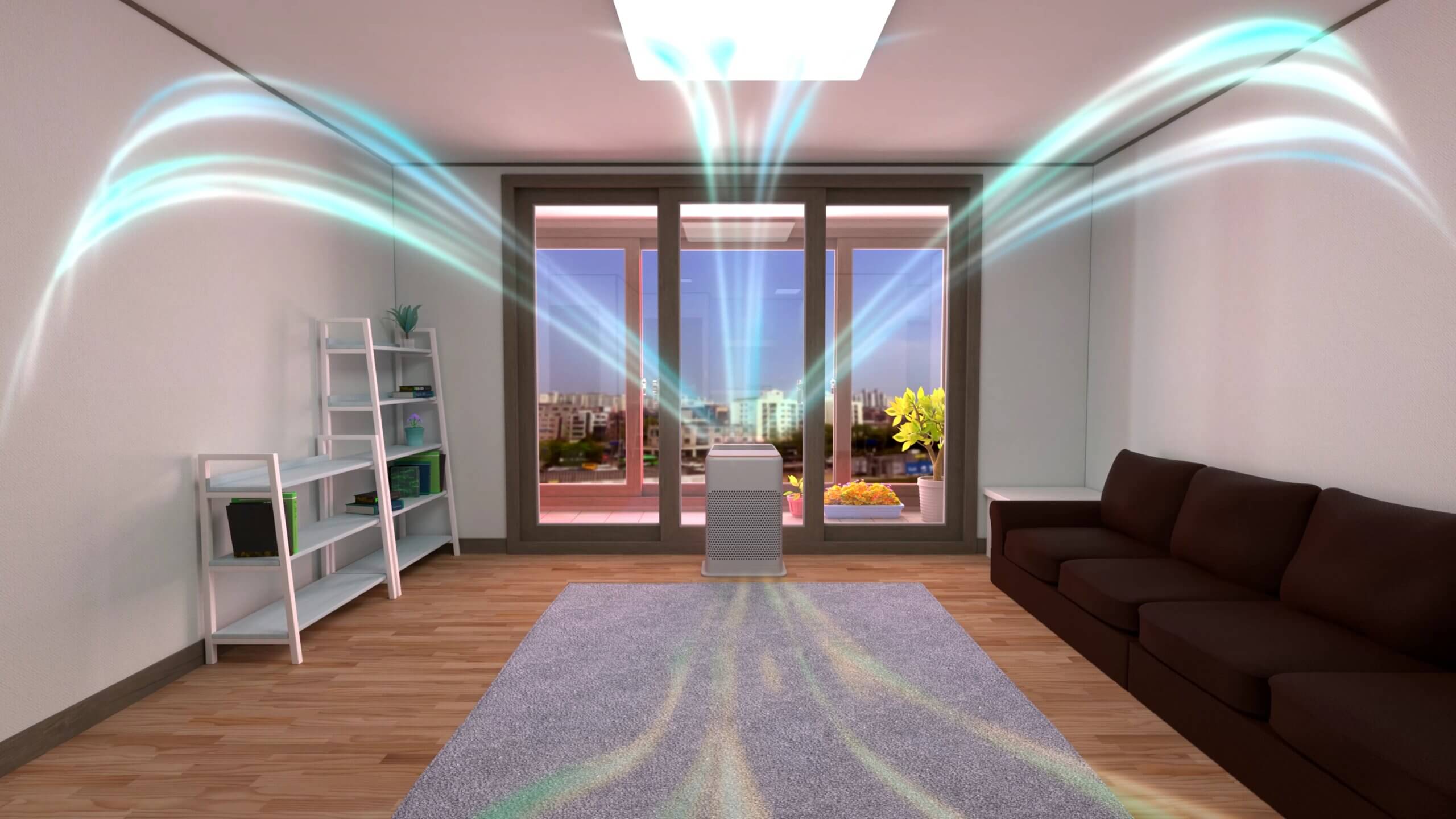 The more the air that gets into the purifier, the quicker it can clean the air. You need to place the air purifier near a window or close to a doorway as it has more airflow getting into the room. Moreover, it would be prudent to note that moving air has more large-sized pollutants. This is because it lifts more dust, mold spores, and other contaminants.
It is only wise to capture the pollutants near or at their entry points, such as open windows or doors. Doing so helps in acting as the first line of defense against contaminants from getting inside your home.
3. Avoid corners and tight spaces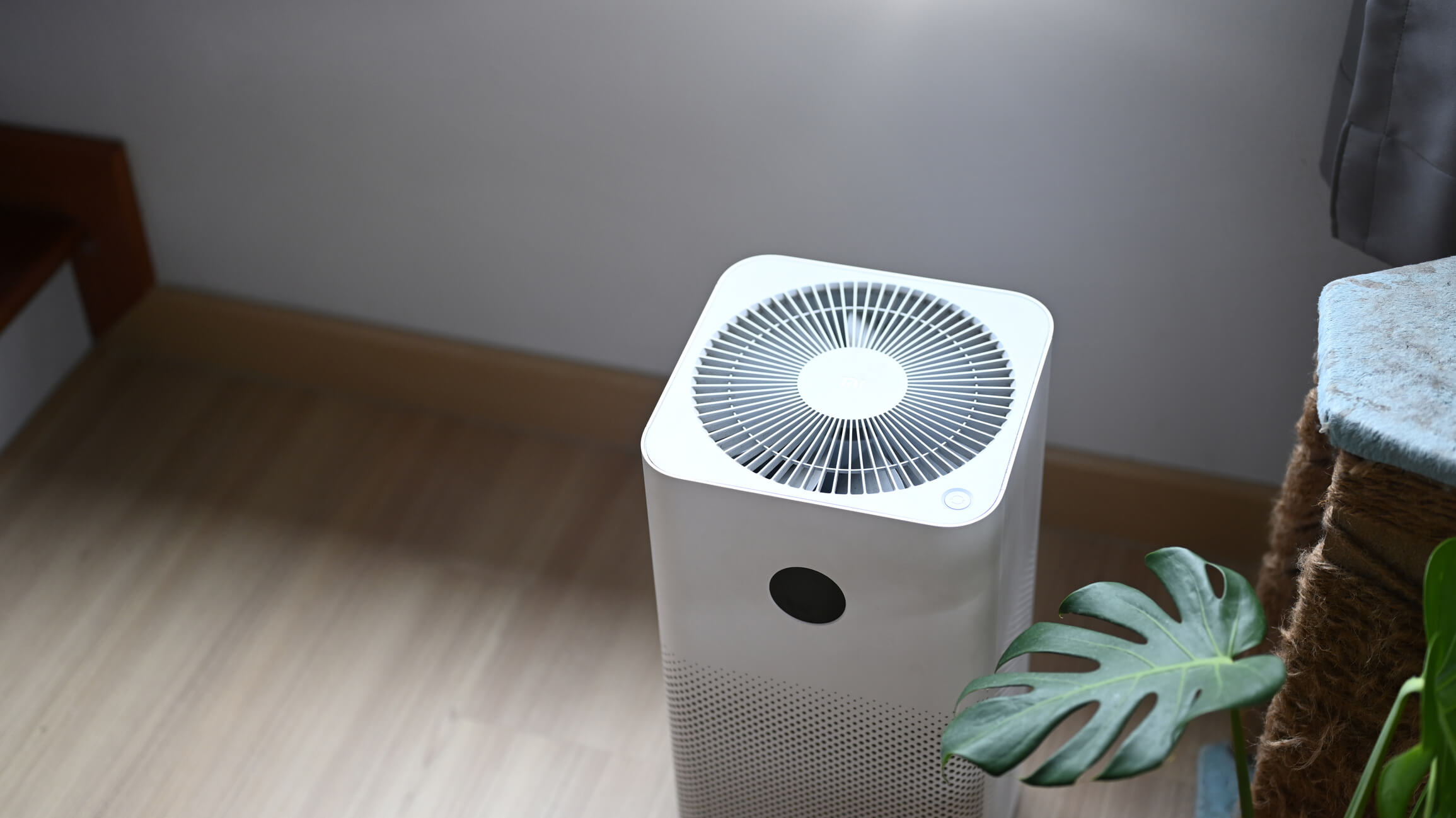 Most air purifiers have much of their air intake happening on the front-facing vents on the units. To achieve maximum results from your air purifier, you ought to avoid placing them near corners or tight spaces.
Here, the airflow is quite limited, and not much of the purified air will make its way to other parts of the room (sure, the quality of air at the corners will be top-notch). The fact that there's low indoor airflow and having the air blocked in two directions explains why you shouldn't place the purifiers in corners.
Places like behind the TV might be a tempting location for your purifier, but you should resist the temptation.
For an air purifier to optimally function, you need at least 6 feet of space in all directions. The more space you give to your purifier, the better it will do its job.
4. Avoid places with high humidity
Places like bathrooms and kitchens have high humidity. High humidity means heavier air, and this usually spells out problems for your product because:
Air purifiers will demand more energy to create airflow where there's heavy air.
High humidity in the air reduces the capacity of filters, more so the HEPA filters.
Some people would argue that kitchens and bathrooms are ideal for air purifiers, for reasons such as mold infestation in those areas. High humidity creates a perfect breeding ground for mold, which is most likely to develop in the bathroom.
However, while you still want the purifier to function, you'll eventually strain it, and it won't work effectively.
In such instances, a dehumidifier would be a better recommendation.
5. Elevate from the ground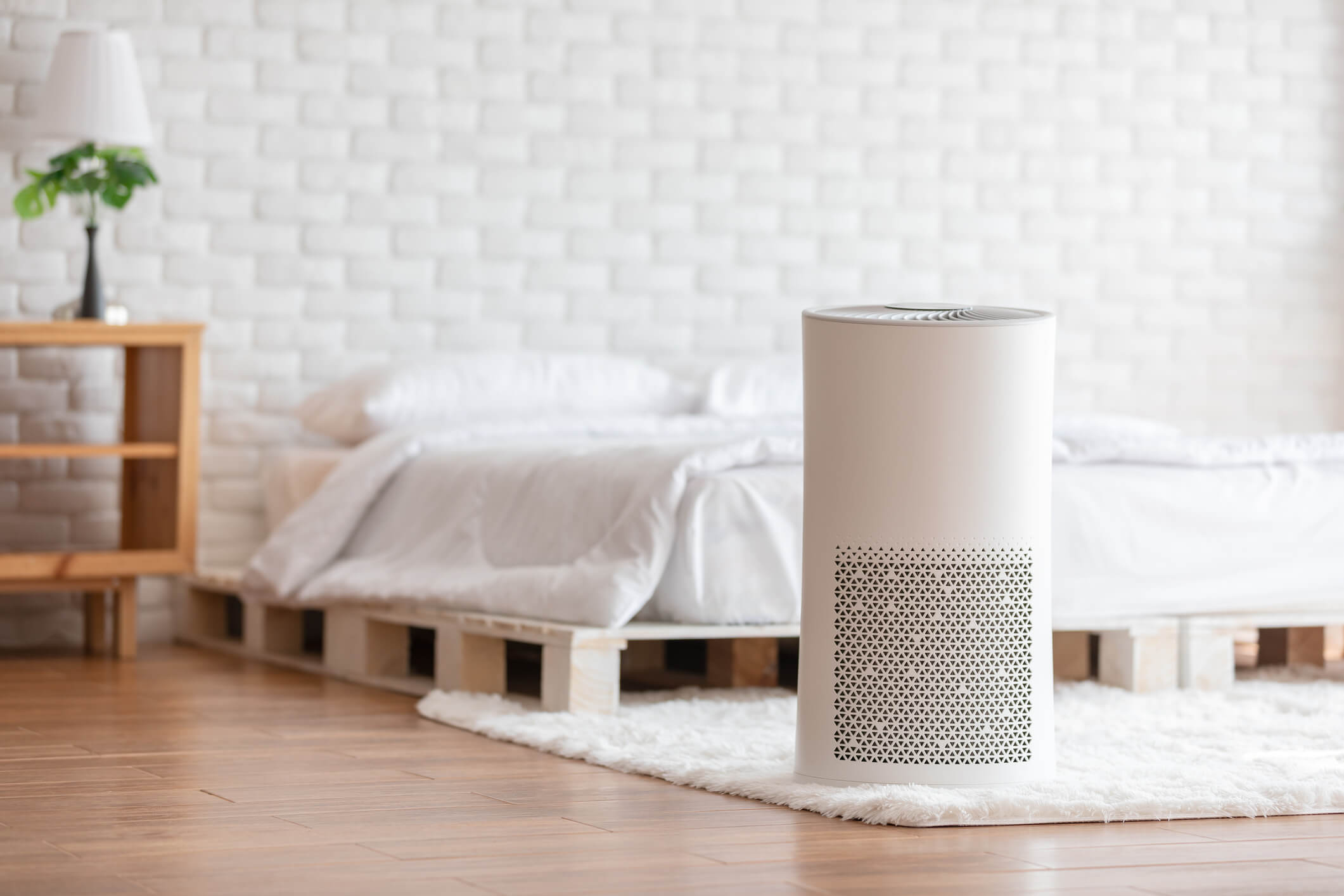 Indoor air doesn't just move horizontally, but also vertically. This means it also travels from the floor to the ceiling. Elevating the air purifier off the ground prevents tripping hazards and also increases the floor-to-ceiling air cleaning efficiency.
We recommend putting your air purifier at least 3 – 5 feet off the ground. You can achieve this by placing it on a piece of furniture, such as a table. Some people would prefer to save space by mounting their larger units on the wall, which still works depending on the brand.
Bonus tip: Distance them from electronics
Keeping your purifier away from the vicinity of other household electronics is sometimes recommended. This is because your purifier might affect the normal functioning of the electronics or vice versa.
Air purifiers are sometimes known to cause interference on TVs and radios. Moreover, they can disrupt your Wi-Fi signals if placed close to the router. As a rule of thumb, strive to put your air purifier at least 6 feet away from your electronics.
Takeaway
Location is a strategic game when it comes to where to place your air purifier. Fortunately, with the tips above, it will be much easier for you to find the perfect spot. Moreover, some of the best air purifiers in 2022 are portable, and for a reason.
You don't necessarily have to find just one spot in your house to place it. Try moving it around, switching between rooms, especially where you spend much of your time.
Related Articles
Frequently Asked Questions
Does it matter where I place my air purifier?
Yes. You must choose a location that gets the most airflow to let the purifier cleanse as much air as possible.
Can you move your air purifier from one room to another?
Most air purifiers are portable. You can move them from one room to another depending on your needs. Should you find that your purifier is heavy, you can place it in the room with the most pollution.
Can I use one air purifier for the whole house?
Each air purifier has a coverage area on its specs. Ensure to go through it before making the purchase and compare it to how big your house is.