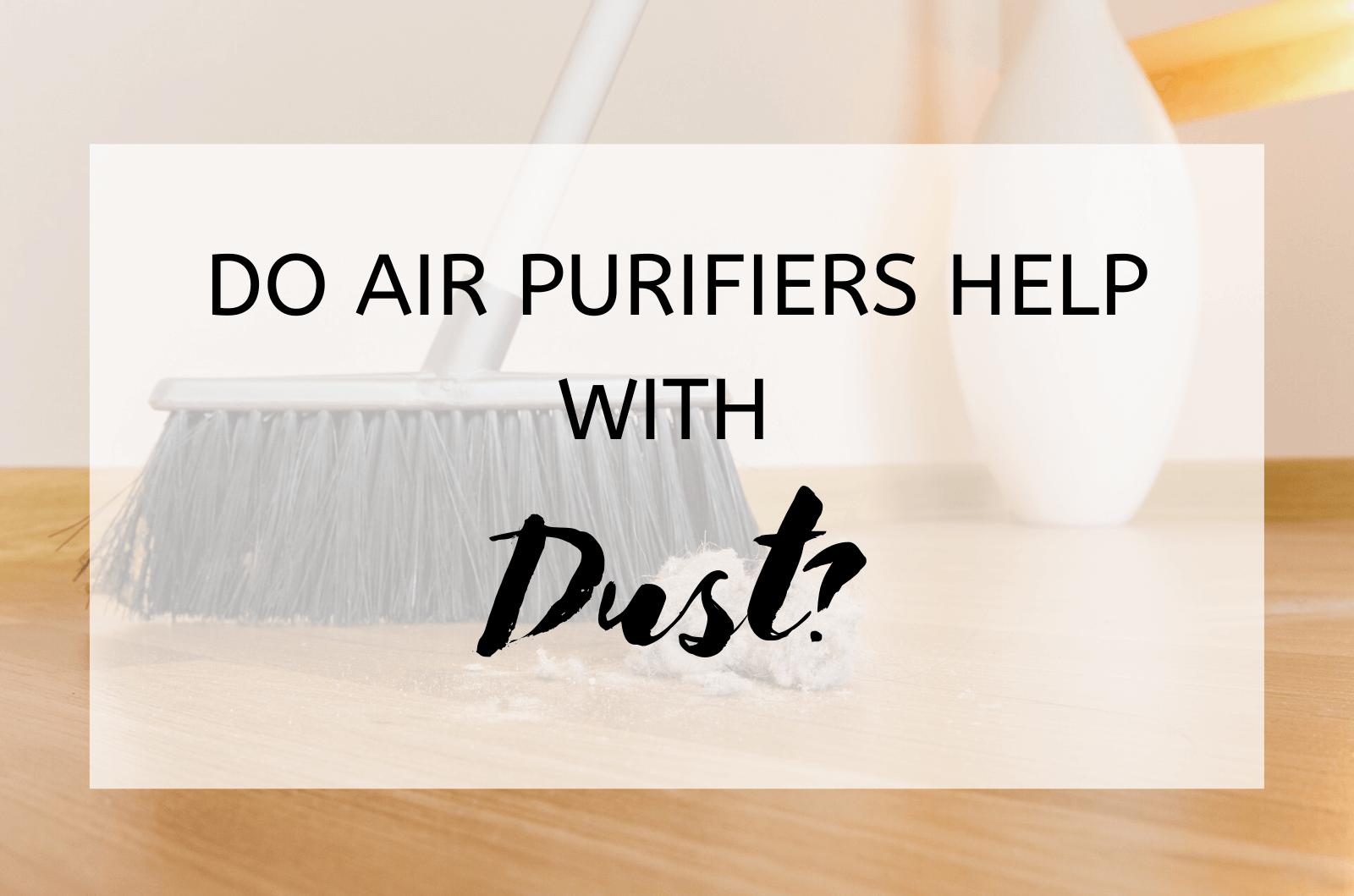 Air purifiers are known to be effective in removing contaminants to improve indoor air quality. But are they helpful with dust?
Dust is one of the unfortunate facts of life. Regardless of where you live or the type of home you reside in, dust inevitably finds a way to settle on various surfaces throughout your home.
While it might be easy to clean up larger dust bunnies on the floor or any other surface, the dust that suspends in the air may prove to be a daunting task, even for professional cleaners. Having dust that floats in the air inside your home is inevitable.
To make matters worse, some dust particles may be hard to see. You may think you're safe, but you might start experiencing certain health concerns. It's even more worrying if you have a family member with dust sensitivity or health issues such as asthma.
One of the most asked questions that we receive is people inquiring if air purifiers can help with dust. The short answer is 'yes.' The longer answer is, 'it depends.'
While the primary role of air purifiers is to improve the quality of air in your home, some air purifiers are better at dust control than others. In this post, we will take you through how air purifiers work to get rid of dust and how to choose the best air purifiers for your dust concerns.
How do air purifiers help with dust?
An air purifier consists of a fan-like mechanism that draws indoor air in through its filters. Filters are used to attract and trap pollutants such as dust, thus 'cleaning the air.' Air purifiers utilize mechanical, ionic, electrostatic, or hybrid filtration to remove dust from the air. Then, clean air is released into the space by another fan-like mechanism. The hybrid filtration process includes more than one filtration method.
Sounds easy, right?
Except that not all air purifiers can remove dust from the air.
While most air purifiers utilize the mechanical filtration method, it also depends on which filters they use. For instance, they can either be pleated like a HEPA or flat. A flat filter is too basic to be used in an air purifier, but it can still help trap small amounts of dust. These are mostly found in your HVAC system.
When shopping for an air purifier, ensure that it uses a mechanical filter called a HEPA filter. These are high-efficiency particulate air filters that can remove over 99.9% of dust particles that are 0.3 microns or larger in diameter.
Choosing the best air purifier for dust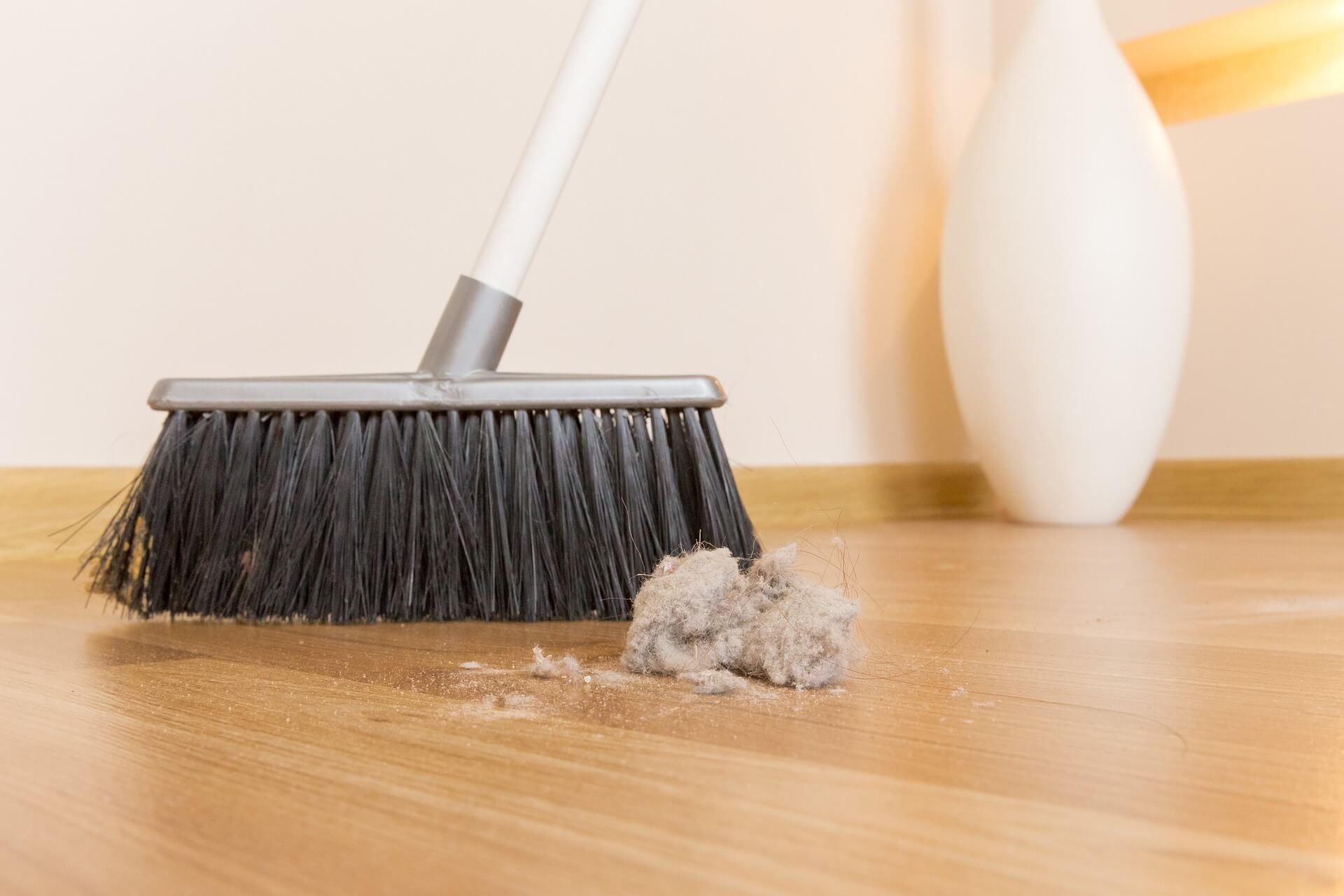 Although the requirements for an air purifier may vary from one person to another, there are a few things to consider before buying an air purifier for dust.
As a rule of thumb, it would be prudent first to understand the different types of filters you can find in air purifiers. Here's a quick run-down on them:
Pre-filters: these help eliminate large particles like pet hair.
True HEPA: HEPA (High-Efficiency Particulate Air) filters are ideal for cleaning out allergens like pollen, mold spores, skin & dander, and dust.
Activated carbon filters: while they are used together with other filters, activated carbon or charcoal filters help absorb gasses or odors. This means they are essential in neutralizing smoke, fumes, food smell, and chemicals.
UV filters: when used alongside HEPA filters, UV filters ensure that the air you breathe in is sterile. It is ideal for use in hospitals, care centers, etc., to ensure that you minimize the risk of airborne infections.
The type of purifier isn't the only thing to consider when you're ready to purchase an air purifier. Other factors to consider are:
The size of the room: larger spaces will require bigger purifiers. Ideally, the purifier that you purchase should be able to operate in a room that's at least 20% larger than your space. The type of room also comes into mind when selecting a good air purifier. For instance, if choosing one for your bedroom, consider a quiet product that produces low to no noise.
Warranty: purchasing an air purifier is a huge investment for your home. Ensure that the product you select has a long warranty to protect you from manufacturing defects.
True HEPA filter: as mentioned before, a true HEPA filter is ideal for ridding your indoor air of dust. However, you should note that there are other variants of the HEPA filter, such as HEPA-type and HEPA-grade. These are not the same as a true HEPA, and they are equally not as effective.
CADR (Clean-air delivery rate): this is the cleaning speed of the purifier when removing contaminants like smoke and dust. The ideal purifier should have at least a CADR of 300.
Why should you care about indoor dust in the air?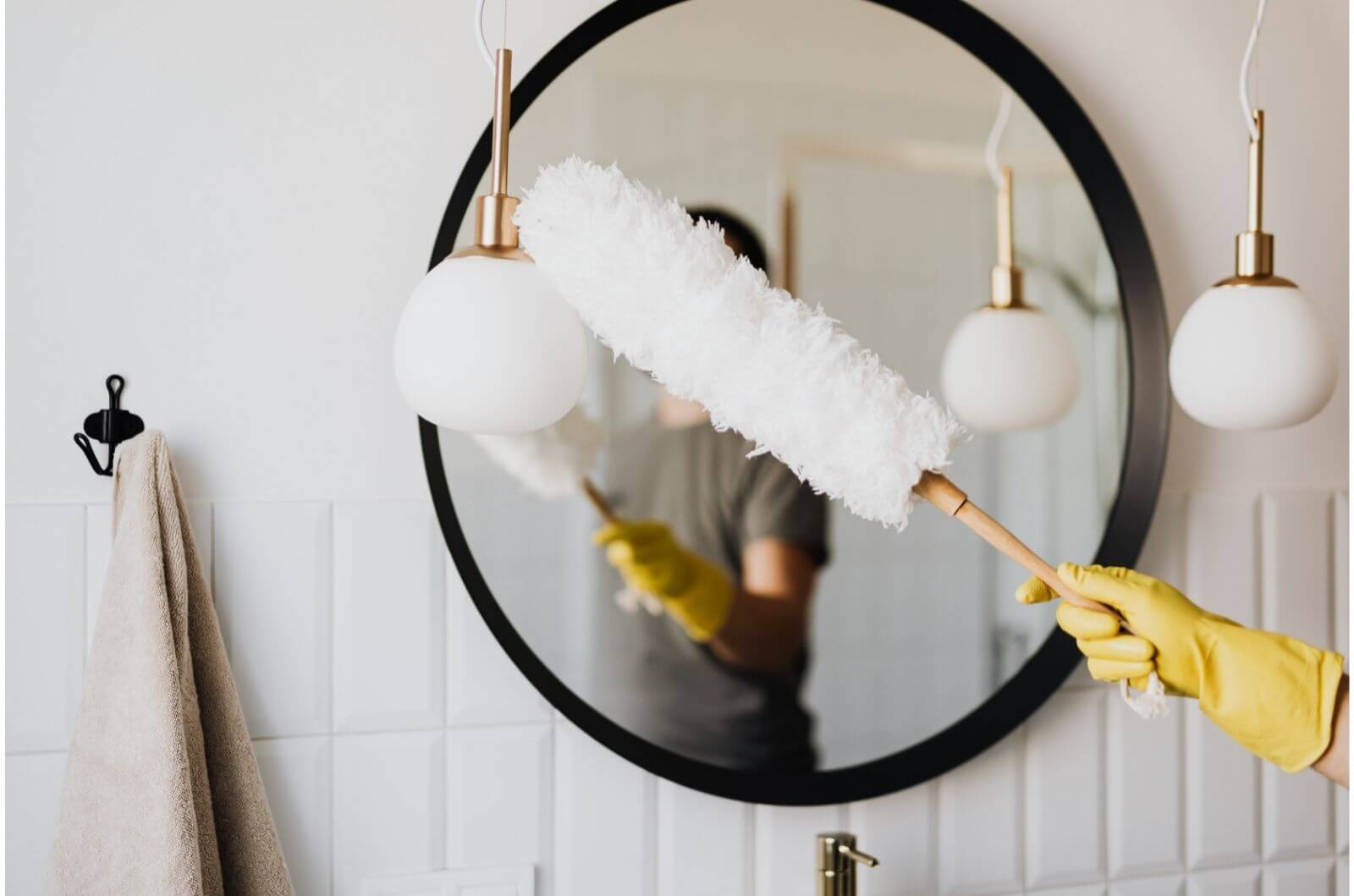 Dust is more than just bits of soil from outside the house. Most of the time, it is composed of a cornucopia of unexpected debris. You'd be surprised to learn where the dust in your home comes from.
Having dust floating around in your indoor air is worrisome, especially if you have family members with allergies or respiratory diseases. This is because dust particles are often too tiny; they can easily enter deep the lungs.
Keeping the dust at bay
Dust is an inevitable part of our homes, regardless of how much cleaning is regularly done. Although you may not see much of it, these tiny particles may negatively impact your health. If dealing with allergies or asthma, you may feel worse when exposed.
While you will find many air purifiers making hefty claims about how effective they are for keeping dirt and dust at bay, always know what exactly to look for. Get a purifier with a True HEPA filter and a prefilter. You can check out our recommendations for the best air purifier brands in 2022 to make an informed decision.
You'll want to steer clear of purifiers that come with electrostatic air filters or ionizers. This is because they may produce air pollutants themselves, which can cause harm to your family. Moreover, they are not as efficient as mechanical filtration purifiers.
Other concerns, such as noise levels, maintenance, and energy use, are also important factors to consider.
Choose to live a healthier life. Say goodbye to dust-related infections, and invest in a reliable air filter.
Related Articles
Frequently Asked Questions
How long does it take for an air purifier to remove dust?
An air purifier takes anywhere between 45 minutes to 3 hours to purify much of the air in your room. Exactly how long it takes depends on several factors, like the selected power settings, rate of air changes per hour, and the filters used.
Do air purifiers help cure allergies or asthma?
No. Air purifiers do not help cure allergies but are ideal as a preventive measure to filter out airborne allergens. Purifiers are more of a preventive measure, not a cure.
Will an air purifier remove all the dust in my house?
It all depends on the size and specifications of the purifier. Ensure to get the total area that's covered by the purifier against the size of your space.