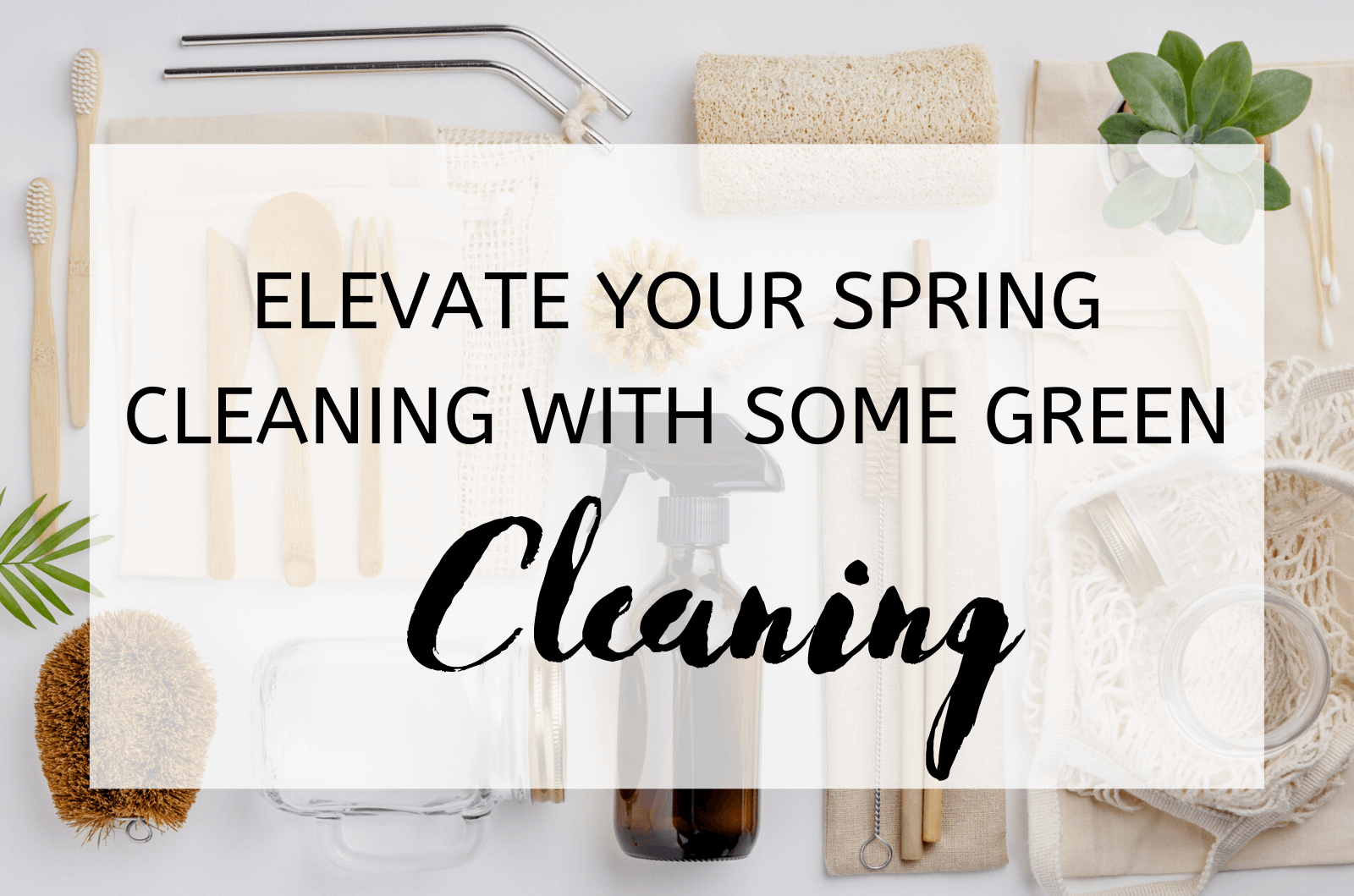 Who doesn't love a good spring cleaning? You know, out with the old and in with the new. If you want to have a truly clean home this year, have a greener spring cleaning instead of releasing toxic chemicals into your home that traditional cleaning products contain. The term green cleaning refers to opting for sustainable cleaning methods and products that are earth-consumable. Using products like vinegar, essential oils, and citrus has fewer toxins and it is safer for both people and the environment.
Be cognizant of your cleaning by using these 3 green cleaning tips for your home.
3 Green Cleaning Tips for Your Eco-Friendly Home
1. Incorporate Everyday Items
There is no excuse when it comes to using sustainable cleaning products, because you may already have them at your fingertips. Baking soda, lemons, and vinegar are just 3 effective, all-natural cleaning agents.
Use these products to make your own DIY cleaning spray:
In a glass container combine lemon rinds and white vinegar.
Let the mixture soak for at least a week.
After a week, strain and pour the mixture into a spray bottle.
Before using the mixture, dilute it with water.
2. Use Essential Oils
Essential oils are certain to give your home a fresh scent without the release of harsh chemicals into your home. Essential oils are also beneficial when it comes to your overall health. For example, Lavender gives off this soothing aroma while also relaxing the nervous system. It is also great for relieving insomnia. While peppermint is another go-to oil that has a nice smell and holds health benefits, it may not be suitable for both pets and children in your home.
The most common way to get your home smelling good is thought to be with a candle or an air freshener, but instead of emitting those hazardous air pollutants create your own air freshener with these simple steps:
Grab your favorite essential oil and combine 5-6 drops of it with 1 tbsp of baking soda.
Pour your mixture into a spray bottle.
Dilute the mixture by filling the rest of the bottle with water.
Shake the mixture before using.
3. Use Multipurpose Cleaners
Multi-Purpose cleaners are designed to be used on any surface from marble counters to steel doorknobs. Having a "one-size-fits-all" spray holds a lot of benefits. Using multipurpose cleaners is a great way to reduce the number of cleaning products you have and reduce the exposure to the amount of harsh and toxic chemicals being released into your home. Multipurpose cleaners also limit the spread of bacteria. By having one bottle that serves many purposes, you cut down on the amount of plastic in your home and waste being thrown out. With only having to purchase one product, you also cut down the cost of money spent on cleaning products.
How to Spot a Sustainable Product
Sometimes it can be difficult to know which products are actually sustainable. Here are a few ways that you can be certain of authentically – green cleaning solutions.
For more tips on eco-friendly products and methods for your next green spring cleaning, check out the infographic from Hive Brands below.