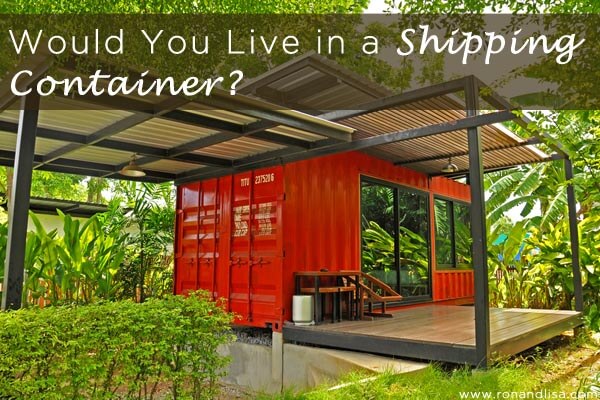 We had the pleasure of visiting the newly revamped and uber-trendy section of downtown Las Vegas, NV called Container Park. An extension of Freemont street, this was funded by former Zappos CEO, Tony Hsieh, as part of the Downtown Project; a community revitalization project to instill a sense of community and pride in what previously was a pawn-shop-laden, sketchy part of town. It's a sustainable shopping experience that boasts boozeries, coffee bars, art galleries, restaurants, boutiques, entertainment and even rooftop decks. But what makes this spot one-of-a-kind is that the entire structure is comprised of shipping containers. You read that correct. And, shipping containers aren't limited to sin city. In fact, they're making waves as affordable housing alternatives all across the globe. Would you live in one? Before you judge a home by its container, find out what makes this green lifestyle so affordable.
Related Articles:
Winter Wellness Roundup: Health is in the Palm of Your Hands
Behind the Scenes with Ron & Lisa at the SUZANNE Show on Lifetime TV!
Green Your Home for Under $250
Organic Cotton & Why It Matters
5 Innovative Eco-Friendly Window Treatments
15 Morning Habits to Make Coming Back Home Even Better
Living in Storage Infographic via Self Storage Finders