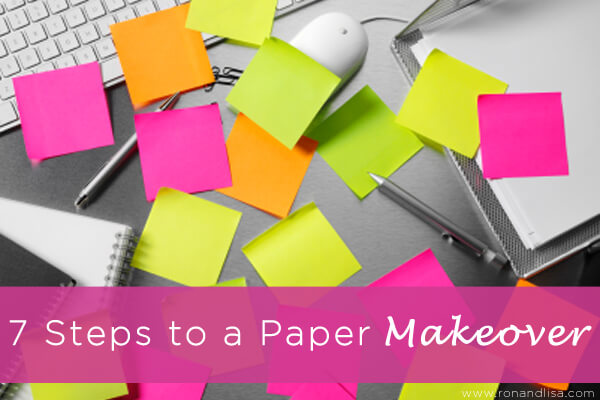 Many people seek clarification between the terms green and health; especially as they pertain to our home.  Clearly, there is a lot of crossover and these terms are often used interchangeably.  According to one dictionary's definition, the term green refers to 'Environmentally friendly; Green has become the symbolic color of environmentalism, chosen for its association with nature, health, and growth.
As you may be aware, Ron and I are the founders of the online retail store, GreenNest.  We created this as a one stop resource for all things healthy, organic, non-toxic and green to help you create a healthy home and ensure the products you purchase pose no harm to the environment.  We recently discussed The True Cost of Clutter in a prior post which brings us to the problem of paper from a green perspective in terms of both resource conservation and health effects.  The paper-making process can be harmful to the environment by promoting additional waste and utilizing precious resources.  This can simultaneously cause deforestation, create air and water pollution and demolish the habitats of thousands of animals.
Environmental Paper Network's 2011 State of the Paper Industry report recently shed some positive light revealing that the annual volume of paper trashed in U.S. landfills decreased by 16 million tons between 2005 and 2009.  Encouraging? Yes.  But according to PaperRecycles, the fact still remains that only half of paper used in office buildings in America is currently being recycled. This presents a problem when the average employee uses 10,000 sheets of paper a year for printed proposals, emails, and other documents. There are simple choices we can make daily to not only reduce our carbon footprint, but assure clutter-free environments in our homes and workplaces.
Related Articles:
Would You Live in a Shipping Container?
Winter Wellness Roundup: Health is in the Palm of Your Hands
Behind the Scenes with Ron & Lisa at the SUZANNE Show on Lifetime TV!
Green Your Home for Under $250
Organic Cotton & Why It Matters
5 Innovative Eco-Friendly Window Treatments
15 Morning Habits to Make Coming Back Home Even Better
Did you know that the average adult receives 41 pounds of junk mail each year? Or that paper makes up over 40% of landfill composition; more than any other type of waste?  Here are a few simple steps to start a paper makeover:
Say No to Virgin!  Shop instead for post-consumer recycled content that is unbleached and does not rely on newly cut trees for paper towels, toilet paper and printing paper.  For brand recommendations, pick up a copy of Just GREEN It!
Go Digital.  Make sure you only print what is absolutely necessary.  Most people are content to receive electronic documents, cards and invitations.
Pay Your Bills Online.  Opt for online bill pay which saves postage, time & resources.
Green Your Magazine.  Visit Green America's Better Paper Project for additional info.
Stop the Junk.  Choose to reduce and eliminate direct mail by opting out of receiving both junk mail and catalogues by using services such as: www.catalogchoice.org; www.41pounds.org; www.stopthejunkmail.com and www.DMAchoice.org
Let Your Fingers do the Typing! Opt out of the Yellow Pages delivery to your doorstep.  Green your yellow by looking up telephone numbers online instead.
Convenience is Key.  By providing recycling bins at home and work, you'll have no excuse not to recycle paper, plastics, glass and more.  You can find them at most hardware stores, home improvement centers and office supply stores.  They are available in stylish stainless steel and touchless varieties to both blend with your home décor and eliminate cross-contamination of germs.