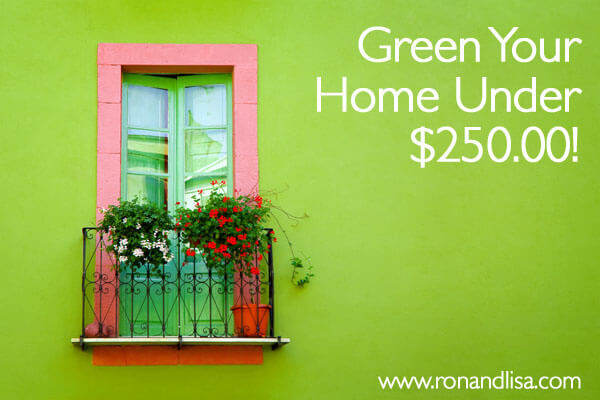 The list of statistics on how toxic our homes are today is staggering.  You would have to be living under a yurt not to realize that indoor air is, on average, two to five and up to one hundred times more polluted than the outdoor air.  EPA research conducted from 600 homes in 6 cities found peak concentrations from 20 toxic compounds (including cleaning products) to be 200 – 500 times higher inside than outside in some homes. With over 80,000 chemicals in existence today, it is no wonder why women who work from home are found to have a 55% higher risk of developing breast cancer.  In fact, according to the Silent Spring Institute, if you use cleaning products or air fresheners regularly, your risk of developing breast cancer is double that of those who don't.  But, what can a homeowner – rather, a homeowner on a tight budget – do to protect themselves?  Ron and I share simple tips on how you can create a healthy home for as little as $250.00!  This will get you started in the right direction by making some simple changes…without breaking the bank.
WATCH NOW
Related Articles:
Would You Live in a Shipping Container?
Winter Wellness Roundup: Health is in the Palm of Your Hands
Behind the Scenes with Ron & Lisa at the SUZANNE Show on Lifetime TV!
Organic Cotton & Why It Matters
5 Innovative Eco-Friendly Window Treatments
15 Morning Habits to Make Coming Back Home Even Better