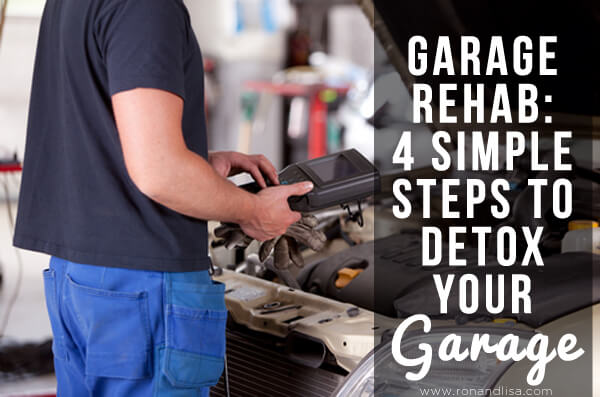 There's only one earth and one you, so why not preserve the health of both in every way you can? Reducing toxic exposures shouldn't mean sacrificing your functional garage space. While many garages are filled with toxic chemicals that harm the earth and your family's health, there are plenty of alternatives available to make your garage eco-friendly, while maintaining its functionality. Here are a few tips you can follow to transform your garage into a deeper shade of green.
1.) Lights & Bulbs
While your garage may be filled with an assortment of petroleum products and volatile organic compounds (VOC's) that harm the environment, the long florescent lights above your head are also a contributing factor of carbon emissions. A simple step for any green garage owner is to replace the light outlets and bulbs with energy saving alternatives. Unlike compact fluorescent bulbs (CFL's), LED's are an energy efficient, mercury-free alternative. If you have a workshop in your garage, consider installing task lights so you can have enough light for your smaller projects without wasting energy on the entire garage.
2.) VOC Paints vs Non-VOC Paints
The EPA estimates an average home's air is three times or more polluted than the outdoor air. This is due, in part, to paints and solvents containing VOC's. These items off-gas long after they're applied. This not only harms the environment, but you and your family as well from exposure to carcinogenic compounds. However, VOC-free paints are now easily obtainable at virtually all home improvement stores. While some companies promote themselves as Low-VOC, many up the VOC level of paints when they add color. Search for zero VOC paints for the greenest and safest option.
3.) Insulation & Pest Control
While fiberglass insulation is typical for the majority of homes and garages, you can find healthier insulation made from wool and natural fibers that are less toxic. These can sometimes present a problem when it comes to pests such as bugs and rodents that like to make garages and workshops their home. The insulated space is warm and comfy for creatures in the cold of winter.
Be sure to choose non-toxic pest control solutions which are eco-friendly and safer; especially if you own a pet. Rat poison, for instance, looks like a tasty treat to a dog who sneaks into your garage. Use integrated pest management (IPM) alternatives instead. For example, with mosquito traps that emit natural pheromones, you'll be able to leave the garage door open all summer long without worrying about pesky biters.
Related Articles:
Rechargeable Batteries not Included (but should be)!
Phantom of the Home: 7 Tips to Reduce Your Load & Increase Savings
3 Secrets to Save Money While Greening Your Home
Ron & Lisa on Green Is Good Radio: We Are Living in Toxic Homes!
Don't Fret! 6 Easy Ways to Go Green at Home
How to Properly Plan a GREEN Home Remodel
Soak up the Sun in One of These 5 Unique Sunrooms
Sustainable Style: 5 Eco-Friendly Tips to Decorate Your Home
How To Transform A Room Into An Office
How To Remove Scratches from Your Floors
How to Quit Your Soda Addiction
4.) Security
Once you rehab your garage, you'll have invested time, energy and money into it. Why not protect your investment as well as the equipment contained within? The best method out there is proven to be a home security system. Of course, home security systems come with varying levels of financial responsibility. While home security was once expensive because of hefty installation fees and monthly subscriptions, with Lorex home security cameras for example, there's no installation fee or monthly subscription. These wireless cameras connect with your Wi-Fi and link with a mobile app so you can keep an eye on your home and garage anywhere you are. Alternatively, invest in a solar powered security system to reduce your both your carbon footprint and your Wi-Fi exposure while saving some green.