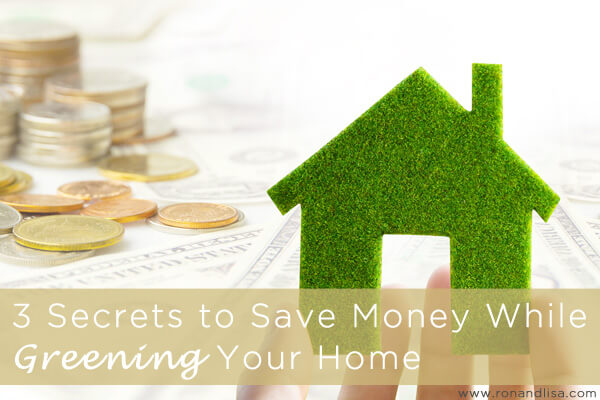 For most people, the importance of saving money simply cannot be overstated. After all, no one wants to spend more than they can afford to; especially when it comes to home improvements. Couple this with the fact that today, green living is more popular than ever, and it becomes clear that being proactive and making wise choices are essential. 
For example, you can implement Feng Shui principles into your home while still saving money if you follow the proper procedures. As with most things, it's all about trial and error. The more time you can put into understanding how to green your home without overspending; the better off you'll be when it comes time to finally making decisions.
Here are just a few tips to help you "green-up" your home without spending more than you can afford to – all of which are worth taking into consideration.
1.) Switch Electric Companies
Have you looked into switching to a different utility company?  If not, it is highly likely that you are currently spending too much money on electricity. With green living more popular now than ever before, there are plenty of companies that have internalized this concept and are focusing on providing greener solutions to electricity. Many of these companies are not only forward thinking in terms of concept, but pricing as well. Your best bet when looking for a new electricity company is to call to compare rates for your electricity bill. Call at least three different companies, and be sure to tell them what you're looking for from their business. This way, you'll be sure you aren't getting the run-around and can get straight to the point.
2.) Cut Down on Water Usage
It's not uncommon for people to use more water than they actually need. Whether you're taking showers that are unnecessarily long, doing loads of laundry too often or running the dishwasher half full, there's a opportunity for to be using less water and thus making your household greener. Fortunately, cutting down on the amount of water you use doesn't have to be difficult at all; you just have to remain mindful. Consider taking one less shower per day, or simply combine larger laundry loads in order to cut down on how many washes you need to do. If you pay for water usage where you live, you'll be amazed by how much money you'll save in the process.
Related Articles:
Rechargeable Batteries not Included (but should be)!
Phantom of the Home: 7 Tips to Reduce Your Load & Increase Savings
Ron & Lisa on Green Is Good Radio: We Are Living in Toxic Homes!
Don't Fret! 6 Easy Ways to Go Green at Home
How to Properly Plan a GREEN Home Remodel
Soak up the Sun in One of These 5 Unique Sunrooms
Sustainable Style: 5 Eco-Friendly Tips to Decorate Your Home
How To Transform A Room Into An Office
How To Remove Scratches from Your Floors
Garage Rehab: 4 Simple Steps to Detox Your Garage
How to Quit Your Soda Addiction
3.) Use Natural Cleaning Agents
One of the main ways that you can green up your home is to stop using chemical-laden cleaning agents. There are many cleaning agents that are not only bad for the environment, but for your health as well. With the advent of new, more environmentally-friendly cleaning products, however, there's no need to fall into this trap. Look for those which are made out of natural botanical ingredients; thyme oil, for example, has a great deal of antibacterial properties and is becoming one of the more popular types of cleaning agents on the market. For best results, shop at a store that specializes in selling green-cleaning products, such as a natural market.
Going green is good for you, your family and the environment. If you take the above tips into consideration, it can be much easier than you realize.