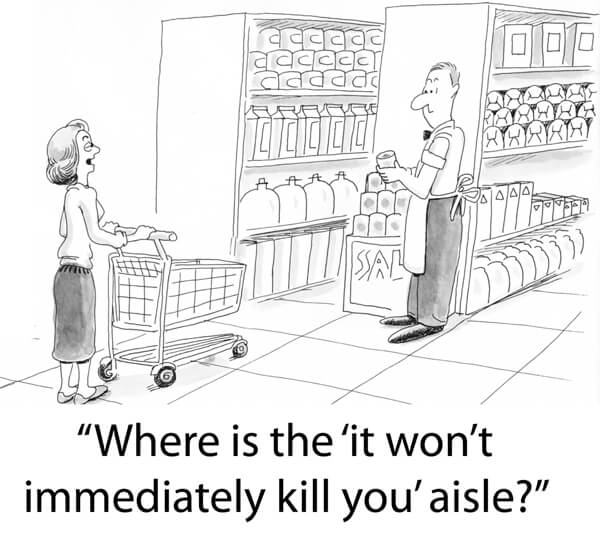 Grammy Award-winning artist, Adele, has been Rolling in the Deep heartache.  You, on the other hand, may be rolling in deep levels of formaldehyde found in your home that is wreaking havoc not on your emotional state, but on your health and well-being. What's alarming is the fact that you may be completely unaware of the potential health risks of daily exposure to these formaldehyde-containing products.
Formaldehyde is ubiquitous today.  It is commonly used in certain insulation materials; pressed-wood products such as particleboard, plywood, and fiberboard (think kitchen cabinets, shelving, and subflooring); glues and adhesives; permanent-press fabrics (yes, wrinkle-free sheets, fabrics, and trousers); cigarette smoke; paper product coatings; certain disinfectants; adhesives; insect repellents; fuel-burning appliances and even some hair straightening products (such as the Brazilian Blowout) which contain formaldehyde or some derivative of this compound. The reason this is so alarming is due to the fact that formaldehyde is considered a carcinogen; a cancer-causing agent. It may also cause other health problems such as coughing, allergy-like symptoms, throat irritation, skin rashes, and asthma-like symptoms as well. For people who suffer from asthma, their condition could become significantly exacerbated by exposure to formaldehyde.
What Is Formaldehyde?
Formaldehyde is actually an organic compound. Don't be fooled by thinking that because it is organic, it also means it is safe–this is not the case. Formaldehyde is a colorless compound, which can exist in a gaseous form in its natural state, and is often converted into a liquid form for other uses. It is a naturally occurring simple compound, but it is also extremely reactive; meaning it can form other aldehyde-based compounds which can be just as dangerous as formaldehyde itself.
What Types Of Home Products Contain Formaldehyde?
Formaldehyde has so many derivatives that it is difficult to simply identify them in household items and dispose of them properly. Look for any chemical ending in the suffix aldehyde; most likely a derivative of formaldehyde that could be dangerous or deadly in certain circumstances. Insecticides, weed killers, and disinfectants are common sources of formaldehyde. Other sources of formaldehyde are actually found in tobacco products, keratin hair treatments, and even car exhaust. Formaldehyde is used as a preservative in labs and funeral homes in order to stop decomposition, which gives some examples of just how toxic this substance can be.
Did you Know?
 Composite wood furniture sold in stores can still have toxic levels of formaldehyde until 2013 even though
legislation has passed.
Why Is Formaldehyde So Dangerous?
Aside from being a respiratory irritant that can lead to sinus issues, cough, watery eyes, runny nose, and asthma-like symptoms – formaldehyde is designated a known human carcinogen (cancer-causing substance) by the International Agency for Research on Cancer and as a probable human carcinogen by the U.S. Environmental Protection Agency.  Additionally, in 2011, the US National Toxicology Program described formaldehyde as a known carcinogen. Regular exposure to formaldehyde has been shown to have extremely negative effects on human health. Aside from causing different types of cancer, women who are pregnant are at a higher rate of their babies being born with birth defects, premature birth, or miscarriage when exposed to formaldehyde. People with asthma have shown significantly higher asthmatic symptoms upon exposure to formaldehyde, some leading to serious respiratory distress and even death.
Because of how common formaldehyde is, and because it is a naturally occurring compound, it may be impossible to completely avoid exposure to it. However, it is possible to limit exposure to substances that contain formaldehyde. If you are at risk for respiratory problems such as asthma, emphysema, COPD, or otherwise compromised pulmonary function, avoid any exposure to formaldehyde possible. Check labels on disinfectants or any other adhesives or insecticides you are planning on purchasing. If the ingredients list formaldehyde or a derivative of formaldehyde, consider another product or wear respiratory protection while using the product. Your long-term health and well-being are definitely not worth the risk.
Related Articles:
America's Cancer Clusters: Does Where You Live Matter?
Are You Sleeping With the Enemy: Hormone Disruptors?
Five Natural Ways to Reduce Allergens in the Home
10 Plants That Clean Your Indoor Air
Tips to Improve Your Indoor Air Quality
Ron & Lisa Discuss Mold Dangers on The Suzanne Show
TAKE HOLD: Everything You Need to Deal with MOLD!
The Toxic Body Burden: Environmental Illness + Chemical Sensitivity